Denise will speak as part of the "How to compete with Compass and Redfin: What are you afraid of?" session at Inman's Indie Broker Summit on Monday, January 22, 2018, at the Marriott Marquis Hotel in Times Square.
We're really excited to have you joining us as a speaker for Inman Connect New York, but tell us a little more about yourself. How did you arrive in your current role?
I've sat in many seats in my 28 years of real estate. I started out in 1989 at Jon Douglas Co. in Marina del Rey, California and failed my first year. For the next 8 years I went to work as an assistant, then switched to transaction coordinator (TC), buyer's agent and operations for a team.
In 1998, I went out on my own and went to work at Coldwell Banker (who by then had bought us) in Santa Monica and was eventually made assistant manager there. I left in 2006 to join Keller Williams Santa Monica.
I went from being a virtual unknown to being on the Agent Leadership Council, being an assistant team leader and, between 2008-2010, I was a team leader for the Keller Williams Los Angeles/Marina office.
After a family tragedy, I realized I didn't want to do that anymore and went to help Keller Williams launch their Pacific Palisades office. I eventually moved back to Keller Williams Santa Monica as a sales agent.
I did a one-year stint at Re/Max and found my "forever home" at Compass, where I now lead a team of five people.
Tell us a little more about your session, what kinds of things will you be talking about in January?
Company culture, support, agent appreciation and how technology has changed the way I work.
What does a typical day look like for you?
First, I ring my lady maid and have her bring me my breakfast, have her dress me and brush my hair for my big day of drinking tea, needlepointing and playing the harpsichord …
Kidding.
In real life, I wake up, put on my noise cancelling headphones and meditate for 20 minutes. Then I get my daughter to school. Then I either work out or go directly to the office.
I check my Compass search updates and add them to my client/public Collections and return some emails before contacting whomever my CRM tells me to. Next is lunch with my daughter (who works with me) and some busy work, then listing appointments and showings in the afternoons. Then, I pick up my daughter from school, get her settled and get back to work. I'll also get on Facebook and wish my friends a happy birthday.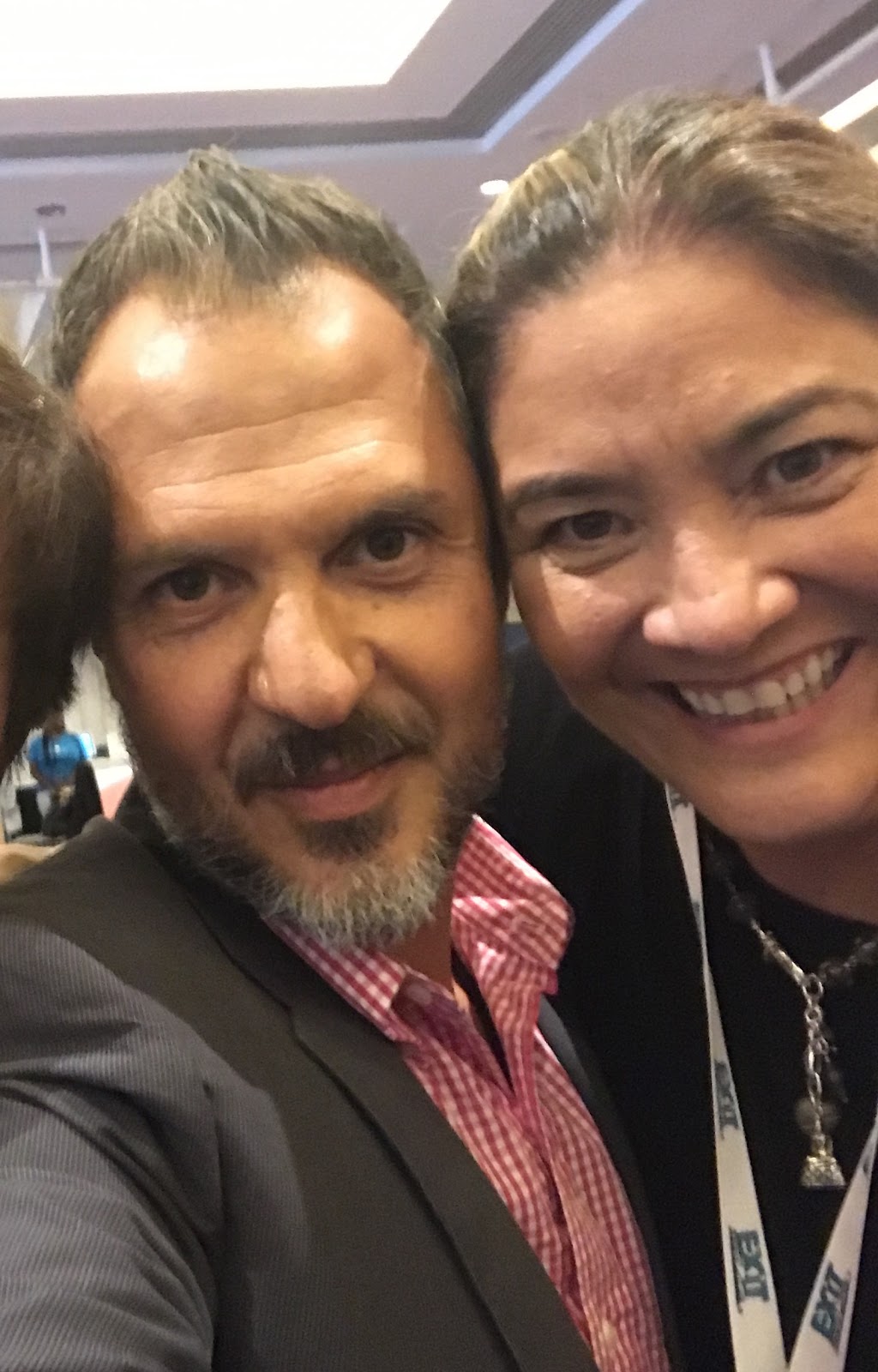 What do you think the biggest challenges facing the real estate industry are at the moment?
Staying ahead of the curve with technology, which is one of the main reasons I joined Compass.
There is no way I could afford to build the platforms that I get to use everyday. Also, the amount of money being dumped into real estate from outside sources is overwhelming. Everyone wants a piece of the pie.
Compass helps me feel insulated with the tech threat as they are not looking to replace me. That being said, my business is almost all repeat and referral, and I don't think technology will ever be able to replace the compassion, hand holding and negotiation techniques agents use to be of service to people.
I am hopeful that the head will never replace the heart.
2018's shaping up to be a really exciting year, and as we look ahead, what are your hopes for the next 12 months, and what will you be working on?
I am really looking forward to the Compass-built CRM, which will integrate all the other systems we use; continuing to build my team into the work family I have envisioned for us; and implementing all the things I learned this year at Compass into my daily practice. Working smarter, not harder.
Want to connect with Denise? You can find her on Facebook, Twitter and LinkedIn.