We recently sat down with Melissa Salazar to ask her about her recent experience at Inman Connect New York. Melissa shared with us insights from her favorite sessions, details about how Connect compares to other events she's attended and what she considered to be the most meaningful takeaway.
What was your favorite session, and why?
John Henry was so captivating during his session, "Being a doorman helped me understand the world." He had a moving story and was very engaging with the audience. He was so genuine that his advice from past experience was very raw and resonated with many. He said two simple but yet powerful statements:
The way you do anything is the way you do everything.
Lean on your intuition. You don't really need to take advice. There is so much value in your voice.
I ran into him after the session to thank him for sharing his story; he was very humble, and I'm thankful I had the opportunity to hear him speak at ICNY. I'm always impressed at every Connect with the research the Inman staff must do in order to find amazing speakers with unique stories and points of view to share with us.
Simon Sinek presented, "From finite to infinite: the future-proof you." He said, "inspire people to do things that inspire them." He spoke about what leadership is and had real life examples. Also, he mentioned that your 'why' is what makes you who you are.
At times, we play a role and show a different side of ourselves to those around us. He says the 'why' is the reason people love us. It's so simple but yet so profound, especially when we analyze our own behavior and actions.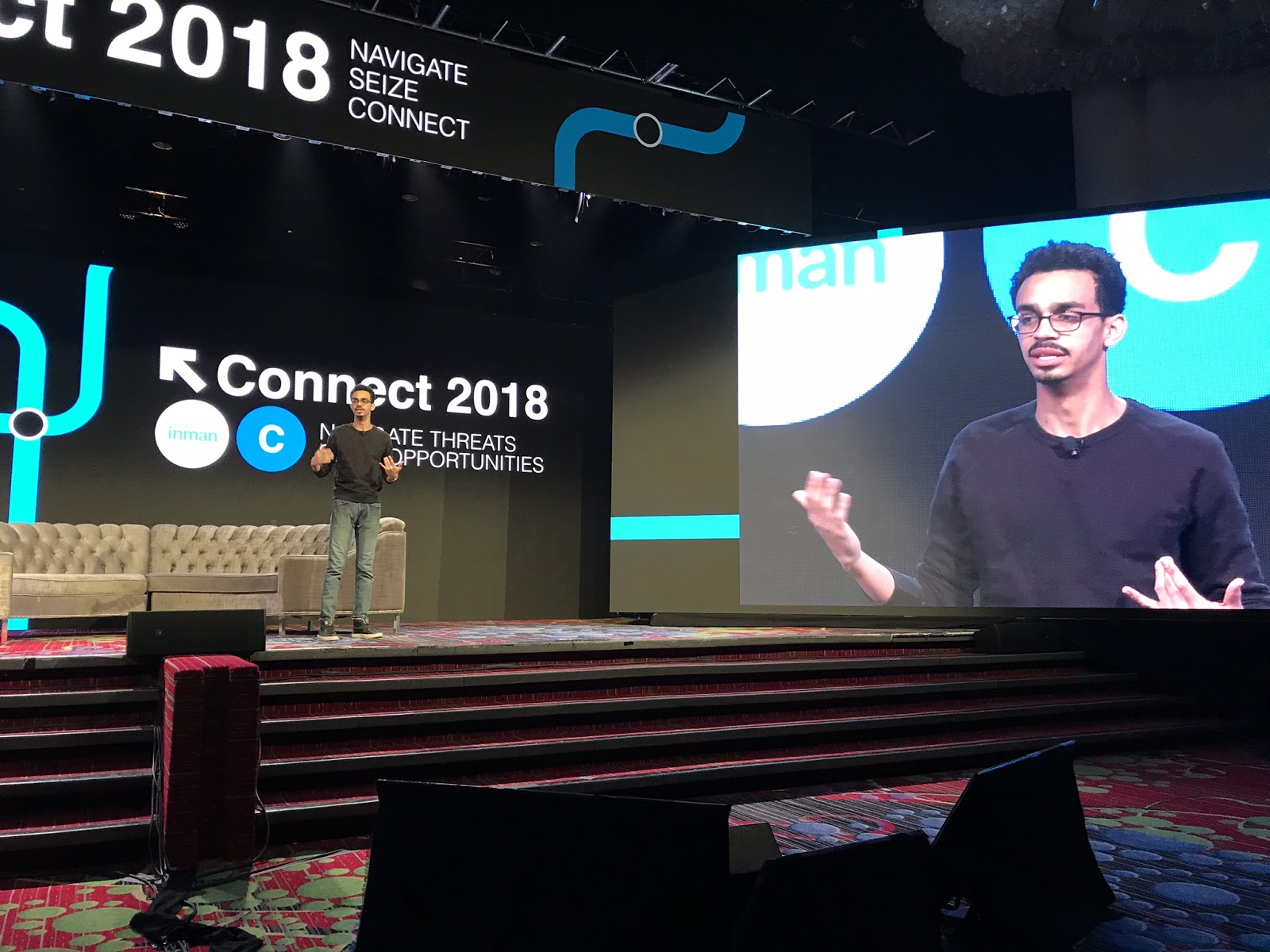 How did this Connect compare to previous Connects, or other real estate conferences you've been to?
I really like that sessions are fast-paced, and that there is a wide variety of topics covered in every category.
The conference emphasizes the power of connecting with other attendees, which makes you feel like an important part of the group. I never ate alone in ICNY — you will always find someone to network with and everyone is very open to learning from each other. This is something I can't say about other conferences I've attended.
Many speakers form part of the audience/attendance, and they are visible and available to chat throughout the conference. Everyone seems very friendly and approachable, and if you are left with a question you can simply reach out.
Also, there was a lot of helpful information leading to the event from the Inman Coast to Coast Facebook page. The Facebook page was always up-to-date with announcements of amazing speakers with powerful presentations, tips from ambassadors, events and so much more.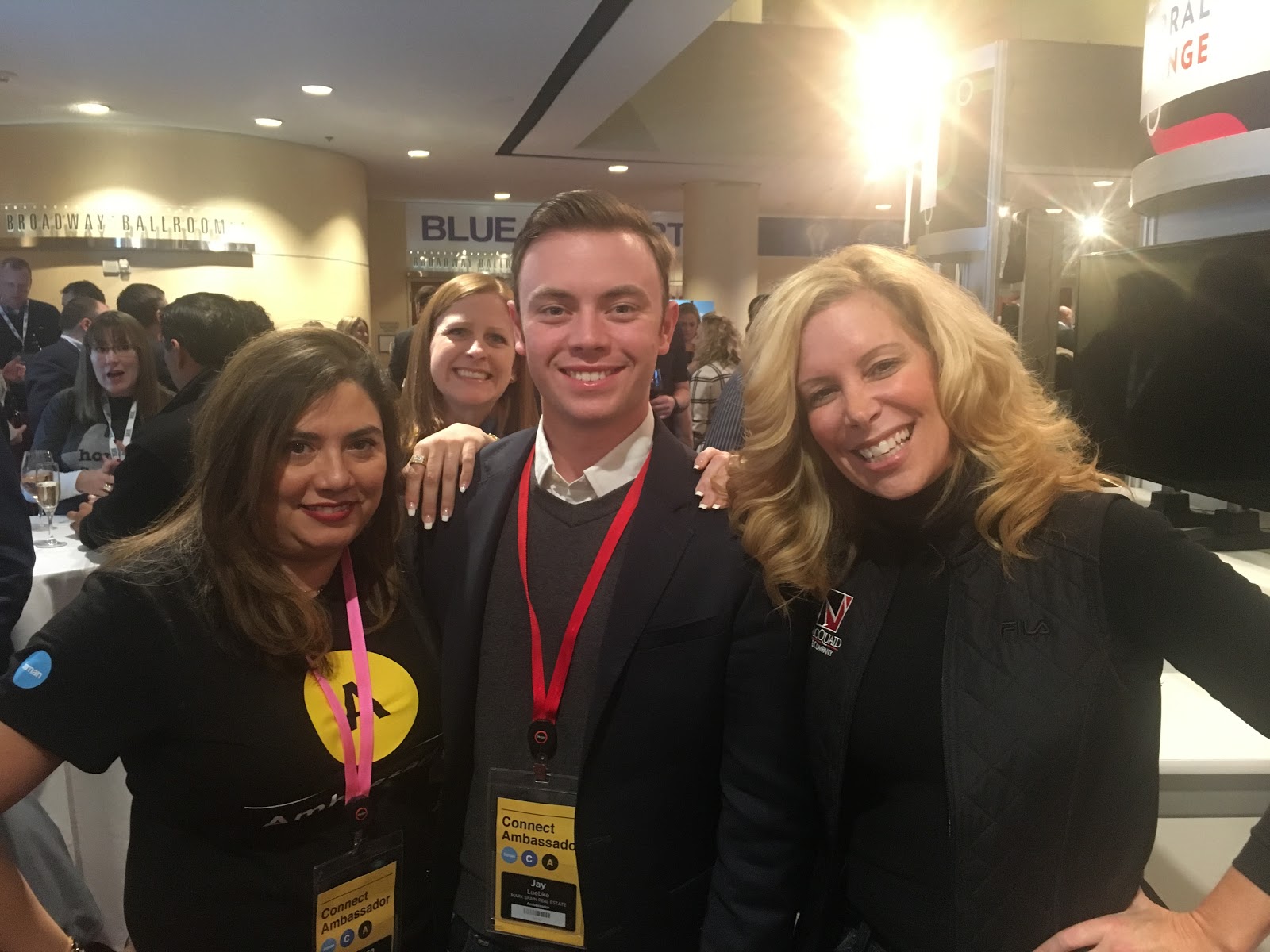 What was the most meaningful thing you took away from your time at Connect?
Many new relationships are created and past relationships are nurtured. Seeing people whom I met during past Connect events always feels like reconnecting with old friends. Attending Inman Connect feels to me like going to a family reunion.
Which session surprised you the most?
There are too many favorites, but I was amazed by Dr. Kate Stone, founder of Novilia. She educated us on the future of technology and showed a few samples of interactive print, which adds capacitive touch sensing to many items. Making everything around us interactive will be the new digital frontline.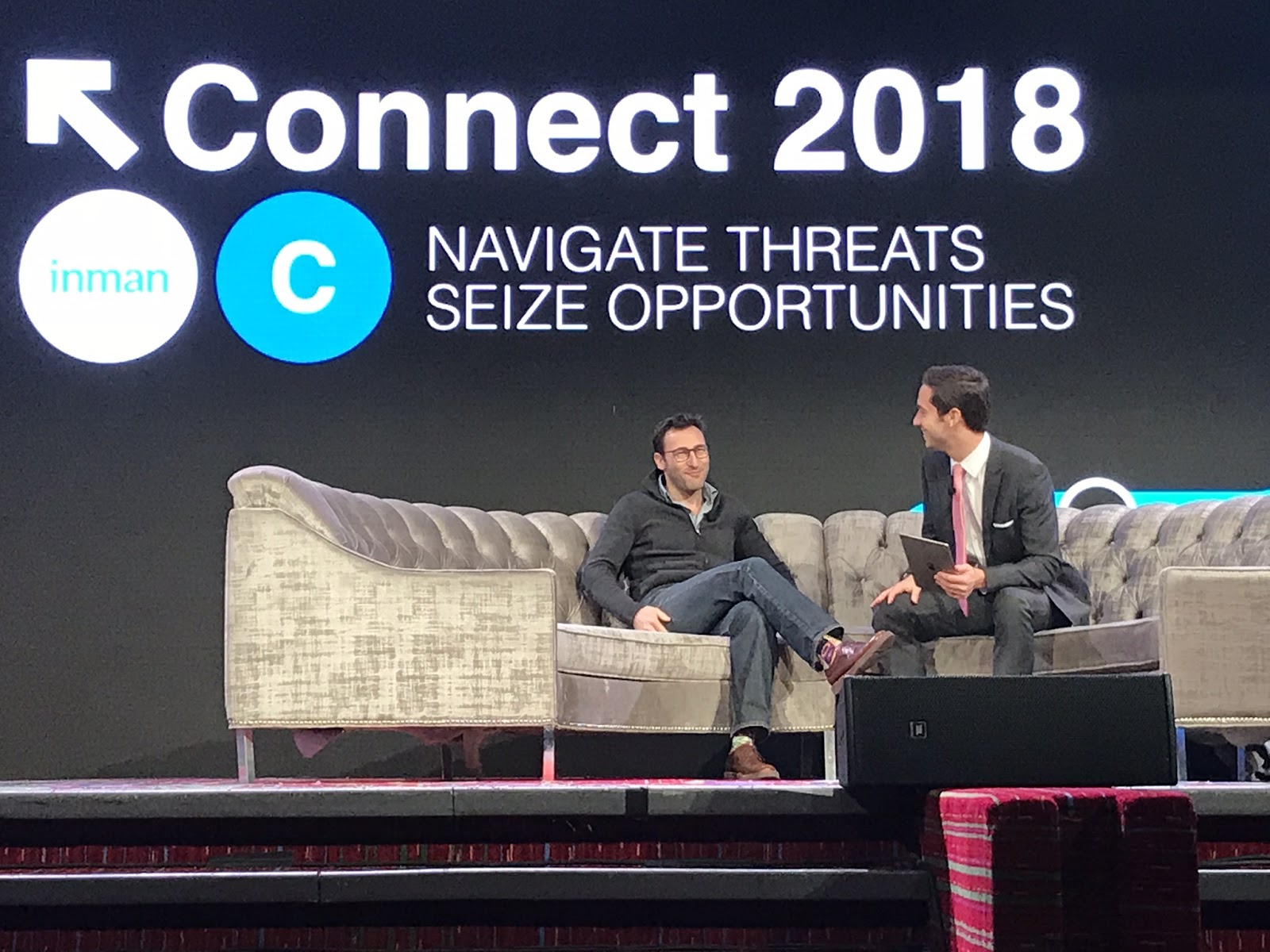 What was your favorite experience outside of the speakers and sessions?
I'm honored to have formed part of the ambassador group for ICNY 2018. Everyone in the group had a vibrant positive energy prior, during and after the event. The ambassadors led many networking opportunities from yoga, soul cycle and first-timer cocktails to a photowalk and friendly lunches. It was so much fun working with several ambassadors. I formed part of the photowalk with Jacy Riedmann and Peter Brewer and led a lunch with Joseph Magsaysay.
At my first Connect in 2015, I casually met Jacy Riedmann, who gave me very good pointers to maximize my experience, especially since I traveled on my own, and those pointers helped tremendously. During this ICNY at the first-timers cocktail event, I was able to meet many first-time attendees, and it was wonderful to guide them with tips for the conference to ensure they'd take away an amazing experience. It felt rewarding being able to give back and pay it forward after what Jacy Riedmann did for me a few years back.
Want to connect with Melissa? You can find her on Facebook and LinkedIn.