WASHINGTON — After the flurry of controversy and debate in the days and weeks leading up to the National Association of Realtors' midyear conference, NAR President Elizabeth Mendenhall opened the event with a pronouncement that prompted cheering and applause from hundreds of Realtors who made the trek to nation's capital.
"Criticism can easily be avoided by doing nothing, saying nothing and being nothing. That is not why we are here this week," she said Tuesday from the stage at NAR 360, the kick-off event for the annual Realtors Legislative Meetings and Trade Expo, a.k.a "Midyear."
The 1.3 million-member trade group began the event with an animation showing Facebook comments — positive and negative — regarding NAR's proposed dues increases, which its 800-member board of directors will vote on this Saturday.
NAR has proposed hiking its annual dues by 25 percent, from $120 to $150 per year to increase its annual spending for political advocacy, a transaction management platform for members and other initiatives by $35.5 million. To pay for the additional spending, NAR seeks to raise dues by $30 in 2019 with additional built-in increases of 2.5 percent per year beginning in 2020.
If approved, these would mark the first NAR dues increases since 2012, when the trade group had some 300,000 fewer members than today. NAR's membership dipped the year that increase was implemented, but rose steadily in subsequent years and dues revenue along with it.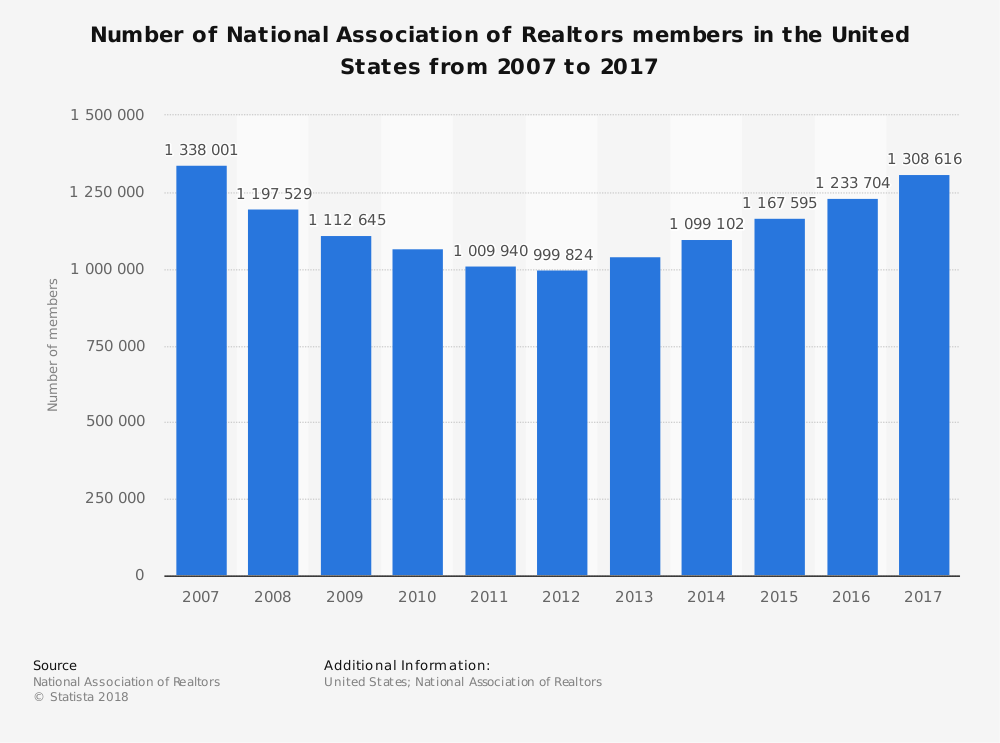 More than 80 percent of Inman readers oppose the proposed dues increases. Some local Realtor associations, most notably the Houston Association of Realtors, have also objected to the increases and believe NAR should instead reallocate its current budget resources. MLSListings CEO Jim Harrison called for more transparency from the trade group in an op-ed, which NAR called "bullying," and Harrison later apologized for it and said was written by a consultant under his name.
Mendenhall called for unity among Realtors at Tuesday's event.
"We remain here united because we make the commitment to be together as Realtors. Not divided by the hate. Not divided by the comments. Not divided by those who are trying to scare us, but united because we know that together we are stronger. We know that together we solve the future. And we've got to be bold, and we've got make big decisions," she said.
"We cannot be afraid of criticism, of comments and of misstepping along the way. Because it will happen, and then we will lift each other back up and rise again above the hate, the corruption and the comments of those try to put us down," she added to cheers and clapping from attendees.
She urged NAR members to take charge of decision-making at the organization through their representatives on the trade group's board of directors.
"With change comes fear. With transparency comes fear. Do not be afraid to challenge, do not be afraid to ask, do not be afraid to question, do not be afraid to make bold decisions to make sure that when anyone hears the name 'Realtor' they know exactly what it means," she declared.
NAR Treasurer Tom Riley encouraged members to go to the conference's Treasurer Budget Forum on Thursday.
"We want your questions. We're listening to you. Usually, every year we get 10, 15 people [at the forum]. I want to see a full room," he said.
"We're doing this for you, we are. This is for your industry, to make it better, to make it have financial strength and long-term sustainability," he added.
"Today, now is the time to have you help us help your future."