Poor-quality air can make us feel tired and inhibit our ability to concentrate or remember tasks, and as any hardworking real estate pro knows, losing concentration or suffering from fatigue can result in wasted time and loss of productivity.
Additionally, polluted indoor air can cause headaches, dizziness, coughing or wheezing — other symptoms and ailments that get in the way of efficiency.
Almost every indoor product that releases odor — like household cleaners, furniture polish and paint — and does so by releasing volatile organic compounds (VOCs) called terpenes. Fortunately, there's a simple (and beautiful) way to rid your indoor air of these potentially harmful VOCs and save yourself the literal headache of dealing with bad air: houseplants.
Plants "breathe" by absorbing carbon dioxide and releasing oxygen. In their respiration process, plants also take in other gases and compounds, including VOCs, removing them from the air we breathe.
Based on scientific studies from NASA, it's recommended to have at least one medium-sized houseplant (in a 6-inch-wide pot or bigger) per 100 square feet of space.
In addition to the benefits mentioned above, houseplants are also a nice, clean, green and homey touch in home staging that will also clear the air so to speak.
Here are some of the most effective plants for removing toxins and how to take care of them: 
Bromeliads (Guzmania)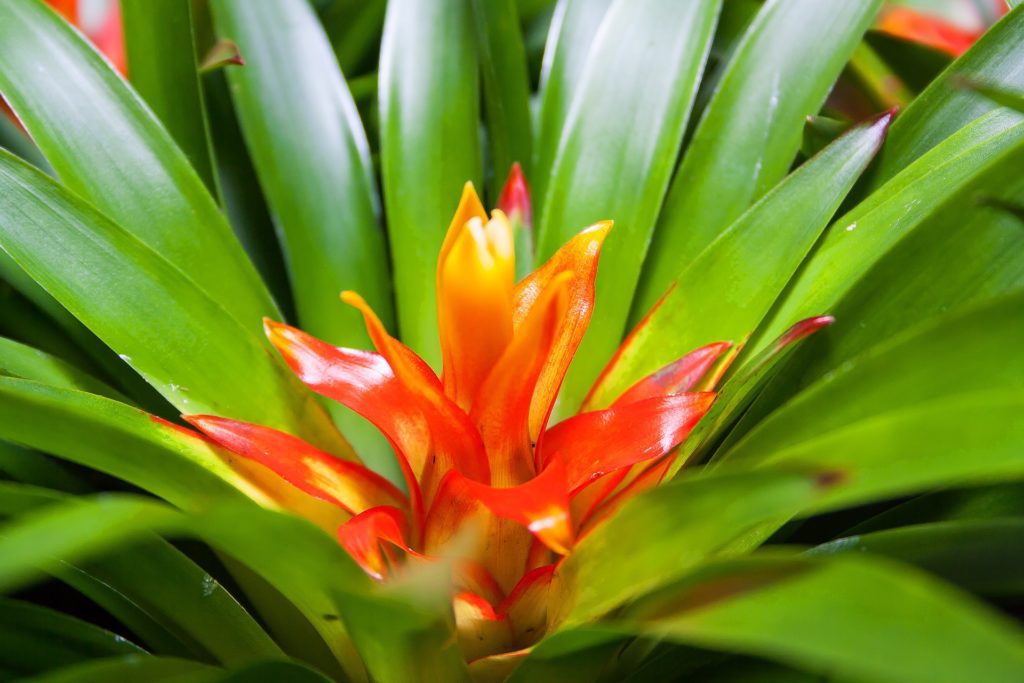 Bromeliads show off strappy leaves and long-lasting, tropical-looking flowers. Most varieties bloom in festive shades of red, orange, pink or purple. In scientific studies at the State University of New York, it removed nearly 80 percent of six different types of VOCs.
Plant care: Bromeliads do best in medium to bright light. Water when the top inch of the potting mix dries to the touch. They prefer average to high humidity, making them perfect picks for bathrooms and kitchens.
Chinese evergreen (Aglaonema)
Known and loved for how easy it is to grow, the Chinese evergreen is also delightfully stylish. Most types feature dark green foliage elegantly variegated with silver. Newer varieties, often called Red aglaonemas, feature green leaves splashed with shades of red, pink, white, gold or chartreuse.
Plant care: Suitable in low-light spots, these plants perform even better in medium and bright spots (though they're often best shielded from too much direct afternoon sun). They're adaptable to different watering styles as long as they don't stay too wet.
Peace lily (Spathiphyllum)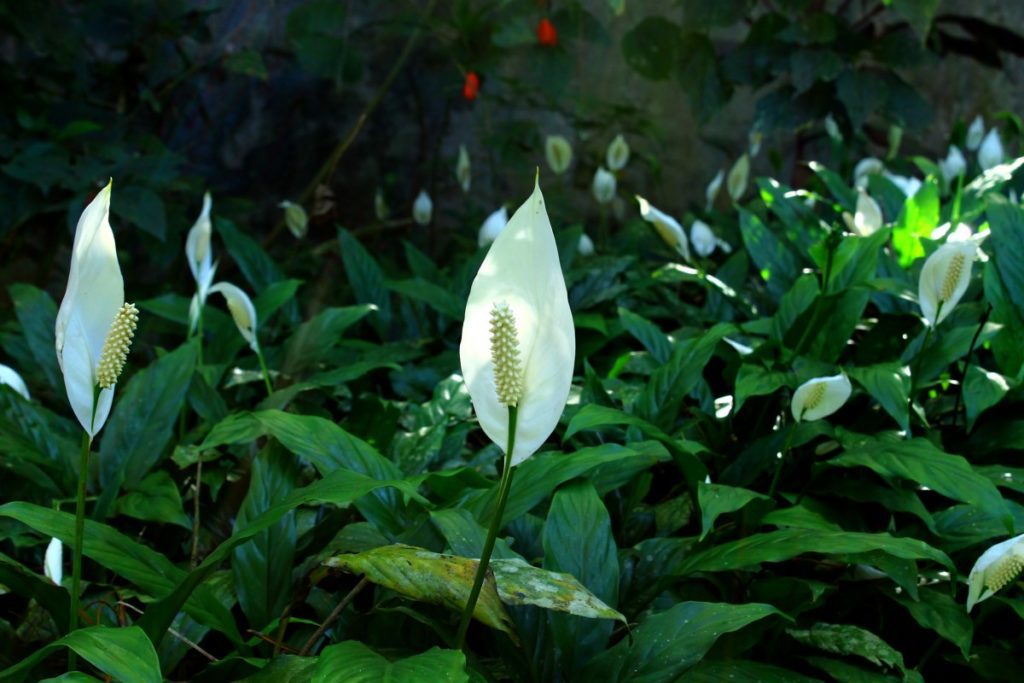 One of the most common houseplants around, peace lilies provide lush tropical leaves and white calla lily-like blooms on slender stems.
Plant care: It thrives in high or medium light but tolerates low light. Water peace lily regularly — when the top inch or so of the potting mix dries to the touch.
Pothos (Epipremnum)
Pothos, also called devil's ivy, is one of the most versatile houseplants around. It's an attractive vine, so you can grow it up a trellis, trailing from a hanging basket or horizontally along a mantle or tabletop. The plant features heart-shaped green leaves typically variegated in gold, cream and white.
Plant care: Loved for its adaptability, you can grow pothos in low, medium or high light. Water it regularly, as the top of the potting mix dries out.
Justin Hancock is a professional horticulturist and gardening expert at Costa Farms in Miami, Florida. Follow Costa Farms on Instagram and like them on Facebook.