How can agents, tech companies and brokerages all move Faster, Better, Together? Learn how this July at Inman Connect San Francisco. Buy your ticket here, and remember that Select members get a $100 discount. Thinking of bringing your team? There are special onsite perks and discounts when you buy those tickets together too. Just contact us to find out more.
An all-star line-up of some of the biggest names in real estate will be gathering as part of Inman Connect San Francisco (17-20 July, Hilton Union Square, San Francisco), where they will debate, share insights, and give you a view into what's next. Here's some of the speakers you can look forward to seeing:
Gary Keller | Co-founder and chairman, Keller Williams
Co-founder and co-owner of the largest real estate company in the world by agent count, Keller Williams — the second largest holding company by sales volume according to the Swanepoel Mega 1000 — Gary Keller has become the most influential person in industry. Although he is constantly transforming his company — most recently into a "technology company" — his message is consistently focused on helping agents be successful. He's hell bent on getting ahead of the changes brought on by artificial intelligence, big data and iBuyer disruption.
Amy Bohutinsky | COO, Zillow Group
Joined Zillow pre-launch in 2005 as one the earliest employees, and built the marketing and communications teams from the ground up, creating the country's largest and most recognized online and mobile real estate brand. Variously promoted from director to VP, to CMO. As CMO, led the marketing function through Zillow's IPO and 10 acquisitions, and formation of the Zillow Group portfolio of brands in early 2015, and was promoted to COO in August 2015.
John Peyton | President and CEO, Realogy Franchise Group
John Peyton became president and chief executive officer of the Realogy Franchise Group in April 2017. He is responsible for managing RFG's portfolio of leading real estate franchise brands, including Better Homes and Gardens Real Estate, CENTURY 21, Coldwell Banker, Coldwell Banker Commercial, ERA and Sotheby's International Realty.
Robert Reffkin | Founder & CEO, Compass
Robert Reffkin is the Founder & CEO of Compass, a technology-driven real estate platform. Prior to Compass, Robert worked at Goldman Sachs as Chief of Staff to the President & COO following five years working in the firm's private equity arm.
Glenn Kelman | CEO, Redfin
Glenn Kelman has served as Redfin's President and Chief Executive Officer since March 2006 after serving in a number of executive-level roles since 2005. Previously, Kelman was the co-founder of Plumtree Software, Inc., a provider of enterprise portal software products, where he served as Vice President of Marketing and Product Management from 1997 to 2004.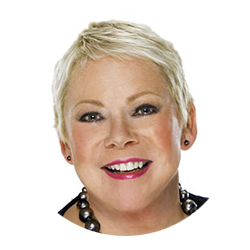 Sherry Chris | CEO, Better Homes & Gardens Real Estate
Sherry Chris was appointed president and CEO of Better Homes and Gardens Real Estate in October of 2007.  Sherry also serves on the advisory boards for Realtor.com and Zillow and has been part of a number of industry and technology-related advisory boards, including Trulia and Google Real Estate.  In addition, she is the vice chair of the national board of directors at the non-profit organization, Rebuilding Together and vice chair of the real estate services advisory board at NAR.
Eric Wu | Co-Founder & CEO, Opendoor
Eric Wu is the co-founder and CEO of Opendoor. Before Opendoor, Eric founded Movity.com, a location data analytics company that was acquired by Trulia.com in 2011.
Suzanne Mueller | Senior Vice President of Industry Relations, Move Inc.
Suzanne is a highly effective marketing leader with B2C and B2B marketing experience, who's passionate about innovation, collaboration and optimization to transform the customer experience in her work at Move Inc. She's extremely skilled in building and leading teams and creating alignment between brand expression, demand generation and marketing technology to drive sales results, and has a proven track record in incredibly turbulent and competitive market sectors.
Glenn Sanford | Chairman, CEO and Founder, eXp World Holdings
In October 2009, eXp Realty launched as the first cloud-based, national real estate brokerage. eXp Realty's virtual office environment compared to the traditional real estate office allows agents to collaborate and learn together, no matter where they might be located. In 2013, Glenn took eXp Realty's holding company, eXp World Holdings, public and in May 2018 moved the company's listing to the Nasdaq Stock Exchange (NASDAQ: EXPI)
Dolly Lenz | Owner, Dolly Lenz Real Estate
Dolly Lenz, is a real estate executive with over 25 years of sales, marketing and branding experience. Dolly has become an industry leader having sold over $8.5 billion in properties during her career, a record that has earned her the ultimate "Stratosphere Award", a level of achievement of which she is the sole recipient.
Eric Eckardt | US CEO, Purplebricks
Since departing investment banking in 2004, Purplebricks CEO Eric Eckardt has launched several startup companies including an online real estate brokerage firm, mortgage company, high-end retail brand (eCommerce), online crowd funding platform and advisory financial intermediary working with companies in raising capital through direct public offerings.

Joyce Rey | Global Luxury Property Specialist, Coldwell Banker Residential Brokerage
With more than USD 4 billion in career sales, Coldwell Banker's Joyce Rey is one of the most respected names in luxury real estate worldwide. At the helm of an award-winning team, her name has consistently appeared on "best of" lists for both her real estate production and her personal and professional influence.
Mauricio Umansky | CEO, The Agency
Mauricio is currently recognized by The Wall Street Journal as the #1 realtor in California by sales volume – and #3 in the entire United States. Mauricio specializes in selling and marketing luxury real estate worldwide. He co-founded The Agency in September 2011 with fellow agents Billy Rose and Blair Chang, and already their company has closed more than $1.5 billion in sales. Over the course of his career, Mauricio has personally orchestrated close to $2 billion in transactions.
Justin Wilson | Investor, Softbank
Softbank's Justin Wilson is a seasoned strategic leader and manager with extensive experience working with technology and consumer companies on a variety of strategic growth and operational issues. Brand builder and digital technology executive.
Gary Beasley | CEO & Founder, Roofstock
Gary has spent most of his career building businesses in the real estate, hospitality and tech sectors. Immediately before starting Roofstock, Gary led one of the largest single-family rental platforms in the U.S. through its IPO as co-CEO of Starwood Waypoint Residential Trust, now part of Colony Starwood Homes.
Joshua Hunt | Founder & CEO, Trelora
Joshua Hunt is the Founder (2012) and Chief Executive Officer of Trelora, a real estate firm where he is devoted to reshaping antiquated industry practices to better align with technological trends and rising consumer expectations.
Catch all of these speakers and hundreds more from all over the world only at Inman Connect San Francisco, July 17-20 at the Hilton Union Square, San Francisco.
Thinking of getting your product in front of thousands of real estate professionals at Connect? We can make that happen for you. For sponsorship opportunities please reach out to sales@inman.com for more information.