The times they are a-changin'. It was true for Bob Dylan in 1964 and it's true for the real estate industry in, well, it's always true.
If you commit to a career as a professional real estate agent, it is vitally important to stay apprised of the market and industry changes. Your continuing education cannot simply be the classes you are required to take to maintain your license; you must keep your finger on the pulse of changes at an international, national, state, local, MLS and community level to position yourself as an expert.
As of July 2018, the Federal Home Loan Mortgage Corporation (Freddie Mac) offers a great new opportunity for first time home buyers; the HomeOne℠ Mortgage.
Qualifying buyers of single-family homes, including townhouses and condos, can put just 3% down with no borrower or income limits. As an agent armed with this knowledge, you might be able to pull more people "off the shelf" and put them into their first home. Freddie Mac offers information for real estate pros here and you can sign up to receive regular updates here.
Another exciting program is the Investing in Opportunity Act. In the United States, one pays tax on the capital gains realized from the sale of expensive works of art, stock, a business, or the sale of real estate. But under the Investing in Opportunity Act, qualifying individuals can defer paying tax on their capital gains for seven years if they invest in specific economically-distressed communities identified as Opportunity Zones.
It isn't necessary to live in an Opportunity Zone, only to invest in a Qualified Opportunity Fund. When you invest in those marketplaces, the capital gains tax is deferred for seven years and reduced by 15%. If the investment is held beyond ten years, the investor permanently avoids capital gains taxes on any proceeds from the Opportunity Fund investment.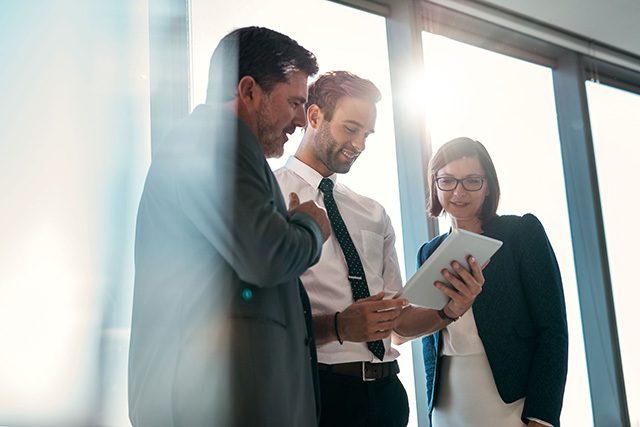 There is no telling how long this window of opportunity may last. Real estate agents with clients who are selling or buying businesses or commercial and/or investment real estate should learn more. The Investing in Opportunity Act is a chance for clients who are realizing a large gain because of high sales prices to do some good by investing in distressed communities, and it is a transaction or referral opportunity for the real estate professional.
During a recent speaking tour, I addressed seven different audiences of real estate professionals over three days. I asked if they were aware of the resources available on FreddieMac.com and the Investing in Opportunity Act.
Almost no one raised their hand.
Chances are you are neither a tax accountant nor a mortgage broker. But you don't have to be. Simply consult a professional for more information on the opportunities discussed here — and you should always advise your clients to do the same.
But you are a real estate professional, and your role is knowing that these opportunities exist, so you can point your clients in the right direction. Your clients count on you to know what's going on, not just in their neighborhood, but industry-wide.
That's why it's critical to stay connected with your "Dirty Dozen," trusted advisors who work in parallel to the real estate industry, but not in it. It might open a window of opportunity leading to new stream of business. If you are well-liked, well-respected, knowledgeable and first-in to deliver information to your clients, you will be treated like the professional you are and the business will follow.