Byron Lazine and Nicole White are two agents in Connecticut who give us their thoughts on the week's news every Friday in "The Real Word," a weekly video column on Inman.
Watch Byron Lazine and Nicole White give a real estate agent's perspective on industry-related topics. This week, they delve into the Inman Innovator finalists in the podcast category. No bias here, mostly professional curiosity.
The finalists reviewed are: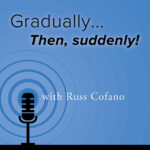 Gradually Then Suddenly with Russ Cofano: Industry executive Russ Cofano interviews leaders about changes in real estate. The goal is to help professionals who want to learn, grow and better position themselves, or their organizations, for an uncertain future.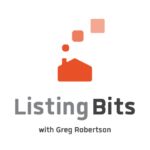 Listing Bits with Greg Robertson: Greg Robertson, co-founder of W+R Studios and publisher of Vendor Alley, talks real estate tech with the people who are shaping it.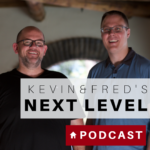 Kevin and Fred's Next Level Podcast: Next Level offers quick tips for businesses and interviews with leaders in the industry.
How do you stay ahead in a changing market? Inman Connect Las Vegas — Featuring 250+ experts from across the industry sharing insight and tactics to navigate threat and seize opportunity in tomorrow's real estate. Join over 4,000 top producers, brokers and industry leaders to network and discover what's next, July 23-26 at the Aria Resort. Hurry! Tickets are going fast, register today!
Thinking of bringing your team? There are special onsite perks and discounts when you buy tickets together. Contact us to find out more.