The multiple listing services system, a deeply foundational and long-standing component of the real estate industry, is currently facing an existential crisis thanks to the rise of new companies and its own members' failure to adequately defend themselves, according to a stern new report from a coalition of industry leaders.
The report, released Monday and co-authored by the MLS Roundtable and consulting firm T3 Sixty, offers a warning for the numerous multiple listing services around the country: In short, adapt or die. The problem for the multiple listing services (MLSs) is that a number of disruptive technologies and tech firms are rapidly changing the real estate landscape, all while "MLS organizations respond too slowly" and lack a "cohesive strategy."
"The multiple listing service as we know it is in jeopardy and this call-to-action serves as an impassioned plea to brokers and MLSs to take immediate action," the report states.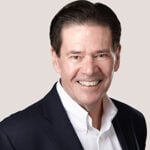 John Mosey, CEO of NorthStar MLS, offered an even more searing indictment of the MLS environment in a statement Monday.
"The MLS has failed to protect its essential value propositions," Mosey argued.
"And we are playing dominoes when the new world's playing 3D chess," Brian Donnellan, CEO of Bright MLS, added.
The report goes on to point out that MLSs offer an array of benefits for the real estate industry. Among other things, they serve as a neutral "marketplace that gives all parties an opportunity to provide consumers the best service possible." They also function as the "most reliable source of vetted and accurate real estate data in their prospective markets," and give "consumers access to comprehensive and verified data."
But they are floundering for many reasons. For one thing, the report points to the billions of dollars investors have poured into the real estate sector "in search of a paradigm changer." A significant portion of that money has landed in the coffers of iBuyers such as Opendoor and Offerpad, and companies in that space either "do not use the MLS, or in many cases, use it differently than traditional brokers do," the report explains.
The report ultimately describes iBuying as one of the biggest threats to the MLS system.
IBuying is not, however, they only challenge. The report also name-drops Compass, Redfin and Zillow as companies that are "curating great real estate experiences for brokers and agents" at "near break-neck speeds." Individual agents and brokerages may be taking advantage of those changes, but there is a downside for the MLSs.
"The path that appears most likely leads to a significantly diminished role for MLSs and a downgrading of their function as the central repository for listing data," the report states. It later adds that "although companies are not necessarily building these platforms to compete with MLSs, they will soon exceed, or circumvent, the service MLSs offer."
This process could also snowball, with "vendors such as CoreLogic, Fidelity, MoxiWorks and others" ultimately concluding that they need to build their own platforms that "could fuel the trend to power private listing databases in general."
The new report also calls out MLSs themselves for being too slow and inefficient in the face of a changing market place. The report argues that MLSs have allocated inadequate funds to research and development, which has led to most MLSs using "obsolete" software." Governed by committee, MLSs have also "become mired in complex business decision-making structures often around geographical market protection."
"Disappointingly, one of the real estate industry's greatest assets has been rendered all-but-paralyzed to change in many markets," the report adds.
Other threats facing MLSs include the "persistent, and increasing, presence of off-MLS home marketing" and a "proliferating large broker strategy of marketing homes exclusively on company websites before marketing in the MLS."
This is not the first time the MLS Roundtable has sounded the alarm regarding changes in the real estate business. In 2017, the trade organization also published the "MLS 2020 Agenda" that explored "early warning signs" in the industry. Additionally, last year the MLS Rountable issued a letter arguing that competition in residential real estate "has never been more fierce."
The MLS Roundtable is a coalition that counts among its membership some of the largest multiple listing services in the U.S. Members include CRMLS, Bright MLS, Stellar MLS, the Toronto Board of Realtors, and others. Collectively, the MLS Roundtable members represent more than 460,000 real estate professionals.
With such a large member base, it's no surprise then that the MLS Roundtable argues in the new report that the death of the multiple listing services would "necessitate the restructuring of an entirely new sharing, cooperation and compensation structure."
Several executives from MLS Roundtable member organizations similarly argued Monday that the multiple listing service system is invaluable and worth defending.
"MLS is not just a tool, search engine or advertising mechanism for listings," AnneMarie DeCatsye, CEO of 17,000-plus member Canopy, said in a statement. "MLS brings structure and fairness and creates the real estate marketplace."
"It's similar to the stock market going away," Tom Hurdelbrink, CEO of 30,000-plus member Northwest MLS added, also in a statement. "Unthinkable!"
The new report concludes with a number of steps that MLSs can take in order to better modernize. For starters, MLSs can "broaden the quality, comprehensiveness and breadth" of their data. The report argues that they should also adopt the standards of the Real Estate Standards Organization (RESO), invest in artificial intelligence, implement an MLS report card and form a national data platform.
MLSs should additionally ditch "outdated governance structures," "underperforming products and partners," and the politics and redundancies that "stand in the way of market consolidation," the report suggests.
"Uneconomical MLSs must honestly reevaluate their motivation to not form or join larger, regional MLS organizations where scale typically leads to better resources, access to capital and more empowered leadership," the report adds.
While the MLS system does face challenges, the battle is not yet lost. In a statement, T3 Sixty CEO Stefan Swanepoel noted that maintaining the role of MLSs in the future won't ultimately be easy, but it is still possible if various organizations act fast.
"Change does not mean legacy systems and players necessarily become irrelevant," Swanepoel said. "As the residential real estate brokerage industry's comprehensive and trusted data repository, the increasing importance and prevalence of housing data affords MLSs an opportunity few existing and emerging players have. But this opportunity will soon be lost, if decisive steps are not taken now."
Correction: Brian Donnellan said that "we are playing dominoes when the new world's playing 3D chess." This post initially attributed the quote to another MLS executive.