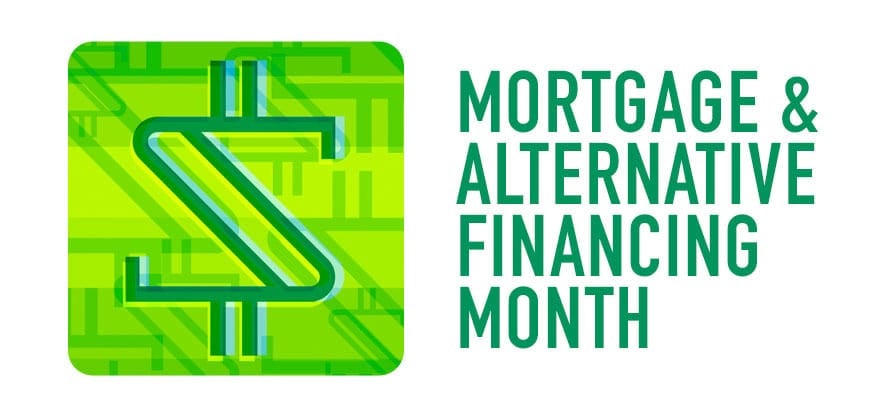 In May, we'll go deep on money and finance for a special theme month, by talking to leaders about where the mortgage market is heading and how technology and business strategies are evolving to suit the needs of buyers now. A prestigious new set of awards, called Best of Finance, debuts this month too, celebrating the leaders in this space. And join Mortgage Brief for weekly updates all year long.
Mortgage technology provider Maxwell has acquired LenderSelect Mortgage Group, in a move the company says will help grow its market share with community banks and credit unions and expand its secondary market trading platform.
Based in Richmond, Virginia, LenderSelect is a Fannie Mae-, Freddie Mac- and Ginnie Mae-approved lender that provides more than 180 community banks and credit unions in the eastern U.S. with access to mortgage products.
Maxwell is eager to provide those clients with access to its own offerings, including the company's mortgage-as-a-service platform, Maxwell Private Label Origination.
In acquiring LenderSelect from Blue Ridge Bankshares Inc. on terms that were not disclosed, Maxwell said it's now partnered with more than 400 lenders nationwide. The company said the deal will also enable "a significant expansion" of Maxwell's secondary market trading platform, Maxwell Capital, a service that helps lenders sell mortgages they originate to investors.
"The acquisition of LenderSelect will combine the power of our tech-enabled solutions with the effectiveness of their secondary market solution, to expand our integrated platform to hundreds more of these financial institutions," Maxwell CEO John Paasonen said in a statement Tuesday.
LenderSelect CEO Morton "Tracy" Marks III, — who also represents the mortgage industry on Virginia's Fair Housing Board  — will join Maxwell to lead Maxwell Capital.
LenderSelect's top priority "has always been to empower lenders serving their communities," Marks said in a statement. "We're thrilled to join forces with the leader in mortgage technology to accelerate that mission together."
Maxwell isn't the only company that sees an opportunity to help banks and credit unions up their mortgage lending game.
Mortgage technology provider Black Knight last year signed nine credit unions serving upward of 1.6 million members to use its Empower loan origination system. Rocket Mortgage and Q2 Software Inc. announced a partnership last August that gives any bank or credit union the ability to integrate Rocket Mortgage's digital mortgage application, with Nashville-based Fourth Capital Bank becoming the first bank to launch that service in January.
LenderSelect offers wholesale and third-party residential mortgage origination services to other financial institutions and credit unions. Blue Ridge Bankshares will continue to operate its Fairfax, Virginia-based retail mortgage business, Monarch Mortgage., through its subsidiary Blue Ridge Bank.
Blue Ridge Bankshares CEO Brian Plum said in a statement that the company is "excited for how far [Maxwell] can take LenderSelect's mission of servicing America's communities."
In its 2022 annual report to investors, Blue Ridge Bankshares said net income from residential mortgage banking fell 56 percent from the year before to $12.6 million.
Last year, Blue Ridge Bank entered into an agreement with the bank's federal regulator to assess and manage the risks posed by its relationships with third-party financial technology ("fintech") partners. At the end of last year, Blue Ridge said it had third-party relationships with fintech companies, including Unit Finance, Flexible Finance, Increase, Upgrade, Kashable, Jaris, Grow Credit, MentorWorks and Marlette.
According to the Aug. 29 agreement with Office of the Comptroller of the Currency (OCC), the OCC found unsafe or unsound practices at Blue Ridge relating to third-party risk management, suspicious activity reporting and information technology control and risk governance.
There's some speculation that the OCC may have discovered issues at Blue Ridge Bank as part of a review of a proposed merger with FVCBankcorp that was called off last year, attorneys at the Venable LLP law firm blogged at the time. The attorneys noted that the "most significant requirement" the OCC imposed was that the bank seeks permission before onboarding new fintech partners or offering new products or services through existing partners.
G. William "Billy" Beale, who was appointed May 7 to replace Plum as CEO of Blue Ridge Bank, told Richmond BizSense last week that getting out from under the OCC agreement will be a priority.
Plum will continue as president and CEO of Blue Ridge Bankshares, the holding company for Blue Ridge Bank, with a "focus on broader strategy, technology and business line initiatives," the company said.
Founded in 2015, Denver-based Maxwell Financial Labs Inc. and its subsidiary, Maxwell Lender Solutions Inc., do business as "Maxwell." Maxwell said Tuesday it has facilitated over $250 billion in mortgage loan volume to date.
A $52.5 million raise in 2021 allowed Maxwell to hire new talent in its product, engineering, sales and marketing departments.
Later that year, Maxwell rolled out a new product, Maxwell Processor Edge, designed to help small-to-midsize mortgage lenders employ machine learning to accelerate the document review process and catch mistakes before loans are underwritten.
Maxwell has been an integrated point-of-sale partner with Ice Mortgage Technology's Encompass LOS (loan origination system) since 2019 and last year announced integration with the Encompass eClose solution, as well the rollout of Español, a Spanish-language point-of-sale platform.
Other offerings include Maxwell Diligence, which lets lenders outsource their quality control and due diligence, and Maxwell Fulfillment, which provides staffing and technology support to lenders who want to outsource their mortgage processing, underwriting and closing.
Get Inman's Mortgage Brief Newsletter delivered right to your inbox. A weekly roundup of all the biggest news in the world of mortgages and closings delivered every Wednesday. Click here to subscribe.