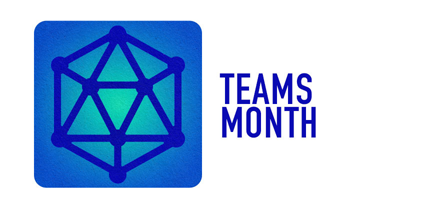 In September, Inman digs deep on real estate teams — what it takes to join or build one, how to optimize a team and even when to consider leaving one. Adding nuance on top of Inman's weekly Teams Beat email newsletter, this theme month will serve up top insights from the best team leaders across the country.
Getting a real estate license has its challenges. What if you made it easier on yourself by having a study partner and someone to challenge you to keep going? You could also get the benefit of a colleague to go with to networking events as you start a new profession together.  
Let's face it — starting any new job is tough. There is a lot to learn, whether it's skills-based learning, knowledge-based learning, or even just the ins and outs of the technology and the culture of a new employer.
Of course, starting a new job is easier than starting your first job. When it comes to real estate, many people enter the profession from another career. In fact, research from the National Association of Realtors (NAR) shows that 95 percent of agents enter a real estate career after one or two previous careers — many in business, finance or management. 
If you're ready to make the leap and are wondering what else you could do to ease your path into the profession, consider the benefits of approaching real estate licensing with a friend or even a larger group of people.
Learning something new is easier and more fun with a companion, and real estate is a collaborative field by nature. 
Here are just a few reasons you may want to consider going through real estate licensing with a friend. 
Learning with a friend gives you a built-in study buddy
One of the major milestones to becoming a real estate agent is successfully passing the exam to obtain your license. Depending on the state you live in, there are different requirements for the number of hours of pre-licensing education as well as the specific topics within those courses. It can be overwhelming to retain all of this information and apply what you have learned in a testing environment.
Having a friend to go through the courses and material with could make it easier to absorb and share information as well as prepare for the test. Research shows that learning with a friend increases retention and makes learning more enjoyable.
It is easier to stay motivated and on task when learning with a friend
If you've ever signed up to go to the gym for a New Year's resolution, you know how motivation wanes after a period of time. The same is true once the reality of courses and test prep settles in for real estate licensing. It's not a tremendous obstacle, and thousands of people do it every year. It is just so much easier to do collaboratively. Think of it like having an accountability buddy, and enlisting someone to stay the course with you. 
Tag-teaming while networking in a new job environment makes a new profession much more enjoyable
Once you have passed the real estate licensing exam, it is time to begin building a new network of professionals and prospects. Going through this process with someone else can be a real boon to you both. Whether it's making the time to go to events, working a room together, or exchanging new leads and opportunities, a new career is fun to explore with a friend. You're both fresh and yet seasoned in different ways.  
Learning together sets you up for launching as a team
If you are lucky enough to find someone who compliments your talents and is affiliated with the same sponsoring broker, you can go through licensing together and launch as a team, which shares the work as you get started and gives you a sounding board. You can play on each other's strengths and be that much more prepared for the collaborative working environment that is one of the hallmarks of real estate.
Of course, not everyone will have the opportunity to perfectly time new job readiness with someone they know. But if you're lucky enough to be interested in a new career at the same time as a friend, consider jumping into the real estate profession together.
Tina Lapp is head of local brands for Colibri Real Estate. Connect with her on LinkedIn.