Kori Covrigaru is a young entrepreneur, currently CEO of PlanOmatic, an online real estate marketing company providing interactive home tours. Kori grew up in Michigan, went to school and Western Michigan University, and currently lives in Colorado, enjoying the mountains in all seasons.

You remember Homestore, right? "Leverage the Power of the Red Spinning House".
Over the last five years or so, 360-degree panoramic virtual tours have slowly decreased in popularity. This has happened for various reasons, but the one that sticks out to me the most is the increasing popularity of mobile web browsing, and the lack of support by mobile platforms for Flash. Yes, you can thank Steve Jobs for that one. Based on a study by StatCounter, as of November 2010, mobile web browsing makes up for approximately 4.02% of the total Internet traffic.
You may not find that number to be impressive, but take a look at the trend in 2010 alone.  This past January, mobile browsing was just 1.56% of web traffic. That's a growth rate of 157.69% over less than a year, and trust me folks, that growth rate is only going to get higher, faster.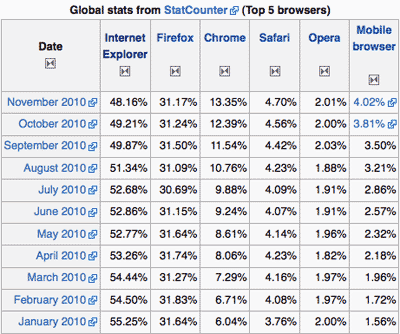 Thanks to Larry Lohrman's blog, I recently came across some interesting technology that brings mobile browsing and panoramic virtual tours together. The team at PTgui has developed PTgui 9.0, a viewer that displays panoramic virtual tours at a remarkably high quality, both functionally and aesthetically. When viewing these panoramic virtual tours on an iPhone, iPod Touch or iPad (any Apple iOS device), they use HTML5 to display and interact with the panoramic scene.  Try it for yourself. If you're using an Apple iOS device, you will be viewing in HTML5.  On a desktop computer, the scene will be displayed using Adobe's Flash. The video below is a demonstration I recorded of my interaction with PTgui's panoramic scene on my iPhone 4.
As you can see, it runs very smoothly and looks pretty sexy. The fact that they shot the Louvre helps a little too J. This technology has the capability to change online real estate marketing in tremendous ways.
As of today, it's been cutting edge for virtual tour providers to offer a mobile version of their tours.  Many have, but none (to the best of my knowledge) have found a way to incorporate panoramic scenes into their mobile tours directly in the browser.  I have seen tours that utilize Quicktime and YouTube videos, but the experience is not the same because Quicktime and YouTube don't allow you to interact directly with the scene. Furthermore, having the entire presentation self-contained in the browser makes for a far superior user experience.
The PTgui viewer now opens the door for virtual tour companies to provide panoramic scene tours, while keeping the mobile presentation experience completely in tact and interactive. It will be fascinating to see how virtual tour providers incorporate and reintroduce this technology into their suite of services.  Will panoramic scenes make it back into the mainstream and be viewed as cutting edge once again? Have you seen any other HTML5 viewers that display panoramic scenes? Please share your thoughts on panoramic scenes, and if and why you have stopped using them to market your listings.