Online leads generally convert into deals at a very low rate, and play only a marginal role in the businesses of most respondents.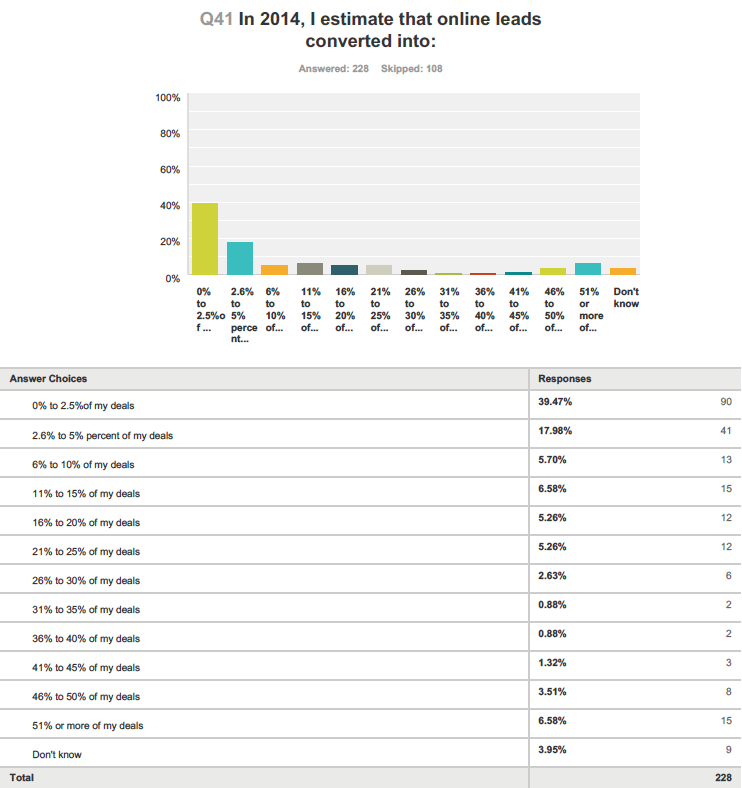 Most agent respondents reported that 4 percent or less of their online leads convert into closed deals, with the largest share (40 percent) putting that rate at less than 2 percent.
Online leads made a measly contribution to the business of most respondents in 2014, accounting for 5 percent or less of a majority of agent survey participants' closed deals. Four out of 10 agent respondents said online leads accounted for 2.5 percent or less of their closed deals last year.
But to conclude that online leads can't boost an agent's bottom line would be a mistake.
Read the rest of our special report on online leads — exclusively for Inman Select members.

The biggest missed opportunity for growth
How your back office system can help your brokerage compete
READ MORE
Not a Select member? Join today!