Here's the latest market news, summarized and recapped:
Yesterday's average 30-year fixed mortgage rate: 4.01 percent
Ellie Mae's July origination insight report showed:
The average rate on a 30-year fixed-rate mortgage rose to 4.29 percent in July 2015, up from 4.12 percent in June.
66.2 percent of loan applications closed in July, the highest level since Ellie Mae began tracking this data in August 2011.
The average FICO score on closed loans fell for the third consecutive month to 725, which is its lowest level since February 2014.
MBA's refinance applications report:
Mortgage refinance activity increased to 55.5 percent of total applications from 53.1 percent the previous week.
The adjustable-rate mortgage (ARM) share of activity increased to 6.9 percent of total applications.
The average contract interest rate for 30-year fixed-rate mortgages backed by the FHA decreased to 3.88 percent, its lowest level since May 2015.
From yesterday:
Trulia's analysis of U.S. Census Bureau new home construction statistics:
New home starts fell slightly in July from June, but they were still 10.1 percent higher than in July 2014.
At 1.2 million, new home starts are still at historically low levels.
Permits posted also showed a monthly decline of 6.3 percent but a year-over-year growth of 7.5 percent.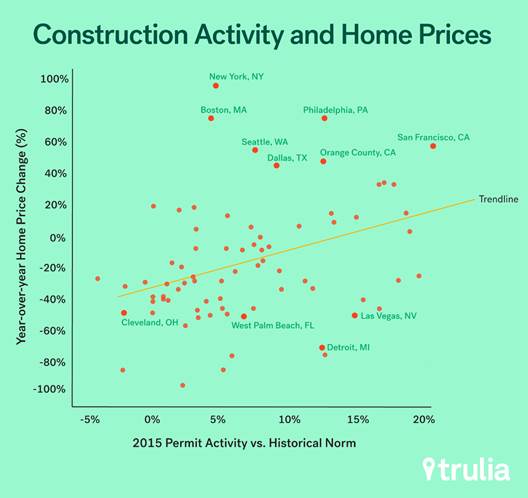 Re/Max's monthly housing report for July 2015:
Completed transactions in July 2015 were 3.2 percent lower than June 2015 but 11.3 percent higher than sales in July 2014.
Home prices have risen for 42 consecutive months, year over year.
Median price for homes sold in July was $215,000, and inventory was down 1 percent from June 2015.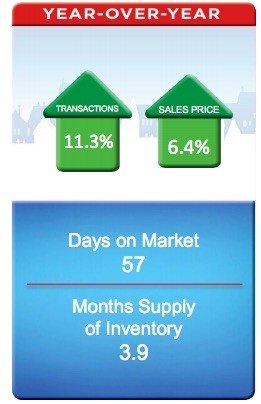 Monday's daily mortgage averages:
30-year fixed: 4.00 percent
15-year fixed: 3.03 percent
1-year adjustable-rate: 2.62 percent
We'll add more market news briefs throughout the day. Check back to read the latest.
Send market reports to press@inman.com.