Clareity Security has launched Version 3.0 of its single sign-on (SSO) dashboard, which will help MLSs and associations with branded member services and communications.
The company is using a new notifications module which allows users or groups of users to receive messages from the MLS and or the association in a variety of modes.
Clareity Security is also working on a feature on the dashboard for brokers which will allow them to communicate with their agents about products outside of the MLS.
Clareity Security has updated its single-sign-on dashboard to help MLSs better communicate with agents and brokers.
Messages might be in the form of on-screen notifications, badge alerts to specific products within the dashboard, or through inbox messages.
Users have responded well to the update, version 3.0, which the company says is a substantial progression from version 2.0.
The new version of the SSO dashboard has been created with the help of user experience experts Iteration Group, whose clients include NBCUniversal, Angie's List and Illumination Entertainment.
According to Amy Gorce, Clareity Security's chief operating officer, users have taken to social media to voice their approval.
The aim is to provide MLSs or associations with tools to help deliver branded member services and communications, said Gregg Larson, CEO of Clareity Security.
Communication improvements
The improved dashboard will help MLSs communicate with a wide range of users, from an appraiser group to a broker.
"MLSs are pretty excited about some of the new features — the notification module allows MLSs to communicate with subscribers directly via the dashboard. They can communicate with a group or a single user," said Gorce.
The first to experience version 3.0 so far have included the Dayton Area Board of Realtors, Maine Real Estate Information Systems, My Florida Regional MLS and the Ulster County Board of Realtors.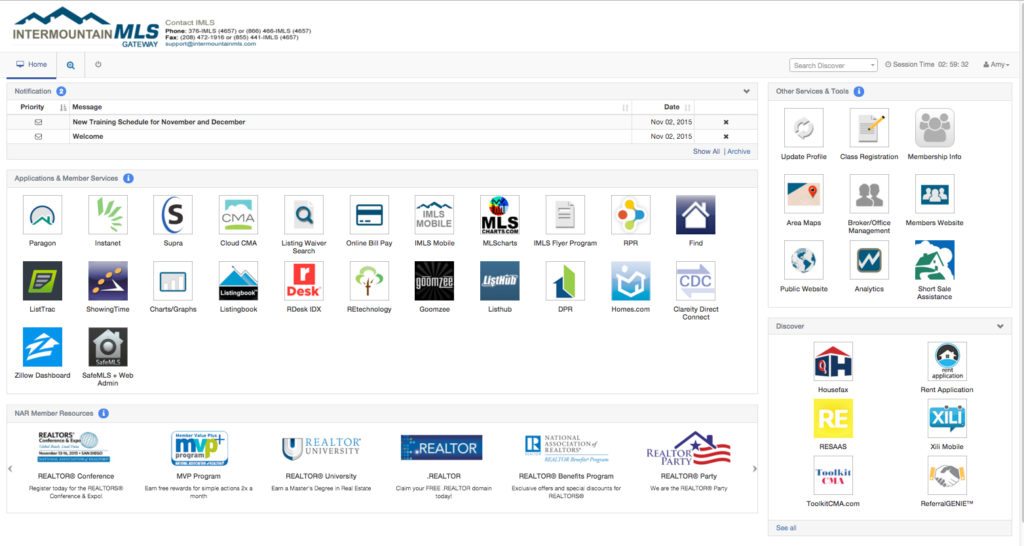 The most popular feature so far is the new notifications module within the dashboard, which allows users or groups of users to receive messages from the MLS or the association.
Other features
Other features in Version 3.0 include Discover, a localized directory of key real estate products and services; NAR Member Resources, a panel offering benefit programs and other products from the National Association of Realtors; affiliate/sponsorship marketing, a source for non-dues revenue; and "Assumed Identity" privileges for assistants and teams across all applications.
Clareity Security is also working on a new product for the SSO dashboard, targeted at brokers and set to be introduced in the next quarter.
"Quite often, brokers will recommend tech products that they want the agents to use, such as lead management systems or comparative market analyses (CMAs)," said Gorce.
"I fully expect a couple of broker dashboard products by the end of this next quarter," she said.
Clareity currently powers more than 650,000 individual end-users to access more than 200 MLS and association dashboards.
Gorce expects a lot of feedback over the next few weeks.
"We always look forward to the feedback. It's how our products are built," she said.