The LA housing market is ranked as one of the most unequal markets in the country, according to a recent Redfin report.
Measuring where the nation's luxury market saw declines, Redfin identified the top tier of the market as the most expensive 5 percent of homes. As a nation, the bottom 95 percent of homes grew in price by 3.8 percent in the third quarter of 2015 compared with last year, whereas the luxury market dipped by 2.2 percent.
However, that's not to say the luxury market is headed for a crisis. The top tier of homes are often the first ones to recover following a downfall, because while luxury homebuyers are typically equipped to purchase a home, they do make it a point to find a deal. Luxury homebuyers also have the flexibility in their lifestyle to purchase when they are fully ready.

For the third-quarter in a row, Miami Beach took the award for the most unequal city, with luxury home prices more than 12 times that of the average price of a home in the city.
In Los Angeles, luxury homes cost about 5.5 percent more than the average home price.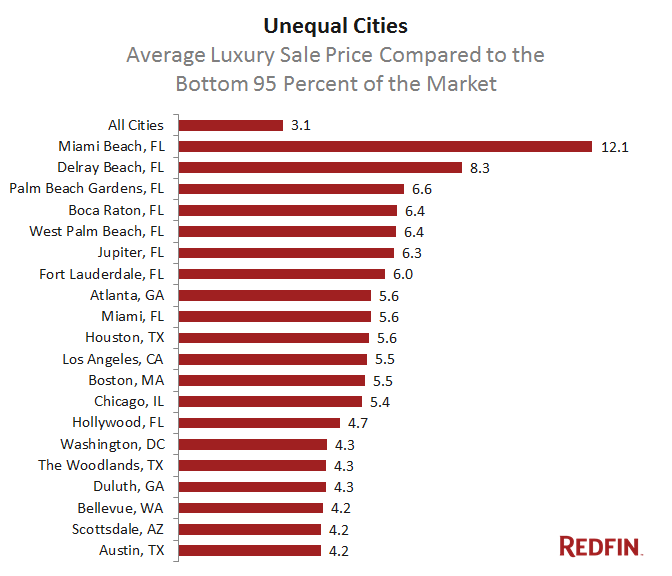 One of the nation's biggest winners in terms of significant luxury price growth was Long Beach. The luxury market saw an uptick of 5 percent, and the rest of the market increased slightly more by 7 percent.