We'll add more market news briefs throughout the day. Check back to read the latest.

November 2015 Case-Shiller housing price index:
The index was up 5.3 percent year-over-year.
Portland, San Francisco and Denver reported the highest annual gains.
The index rose 0.1 percent month-over-month in November 2015 (seasonally unadjusted).
Federal Housing Finance Agency's House Price Index for November 2015:
Home prices are up 0.5 percent (seasonally adjusted) month-over-month.
Year-over-year, prices were up 5.9 percent.
The index levels for October/November 2015 exceeded the 2007 peak.
Mortgage rates:
Home equity rates:
Last week's most recent market news:
National Association of Realtors' December 2015 existing-home sales:

Who has time for conferences? You do!
5 five reasons why you should invest your time in industry events
READ MORE
Total existing-home sales rose 14.7 percent month-over-month in December 2015 (on a seasonally adjusted basis).
The median existing-home price for all housing types in December was $224,100, up 7.6 percent year-over-year.
Total housing inventory was 1.79 million existing homes for sale, down 3.8 percent year-over-year.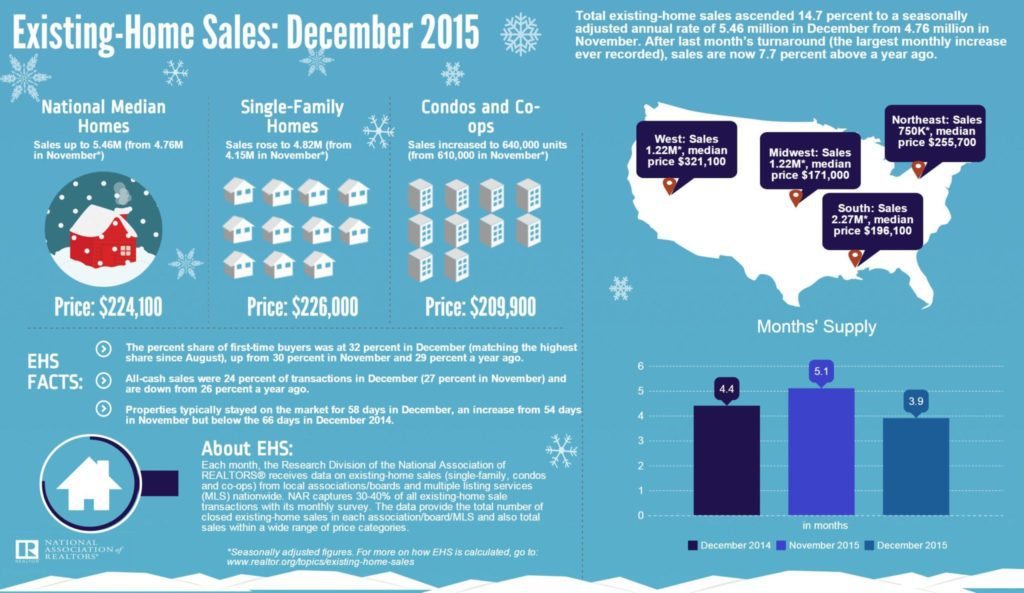 Email market reports to press@inman.com.