We'll add more market news briefs throughout the day. Check back to read the latest.

U.S. Census Bureau/Department of Housing and Urban Development's new residential construction activity for January 2015:
Privately owned housing units authorized by building permits in January were at a seasonally adjusted annual rate of 1,202,000.
This is a 0.2 percent decrease from December 2014's revised rate.
However, it's above the January 2015 estimate of 1,059,000.
Mortgage Banker's Association's weekly applications survey:
The market composite index increased 8.2 percent on a seasonally adjusted basis week-over-week.
The seasonally adjusted purchase index increased 2 percent week-over-week and up 30 percent year-over-year.
The refinance share of mortgage activity increased to 64.3 percent of total applications, up from 61.2 percent the previous week.
Mortgage rates:
Home equity rates:

One platform. One device. Limitless growth.
How Homesnap Pro puts all the tools you need in one app right on your smartphone.
READ MORE
Yesterday's most recent market news:
CoreLogic February 2016 Market Pulse Report:
Completed foreclosures were down 22.6 percent year-over-year in December 2015.
Home prices were up 6.3 percent year-over-year in December 2015.
2015 was the worst year on record for wildfires, with more than 10 million acres burned.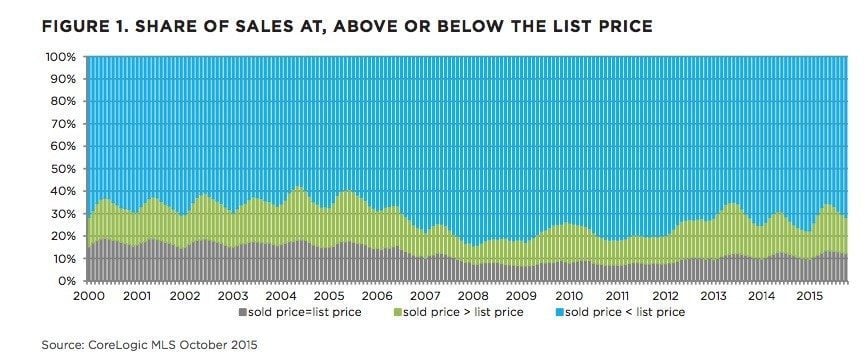 Real Trends Housing Market Report for January 2016:
Housing sales increased 9.2 percent year-over-year.
This is the strongest annual gain since June 2015.
On average, housing prices rose 2.5 percent year-over-year.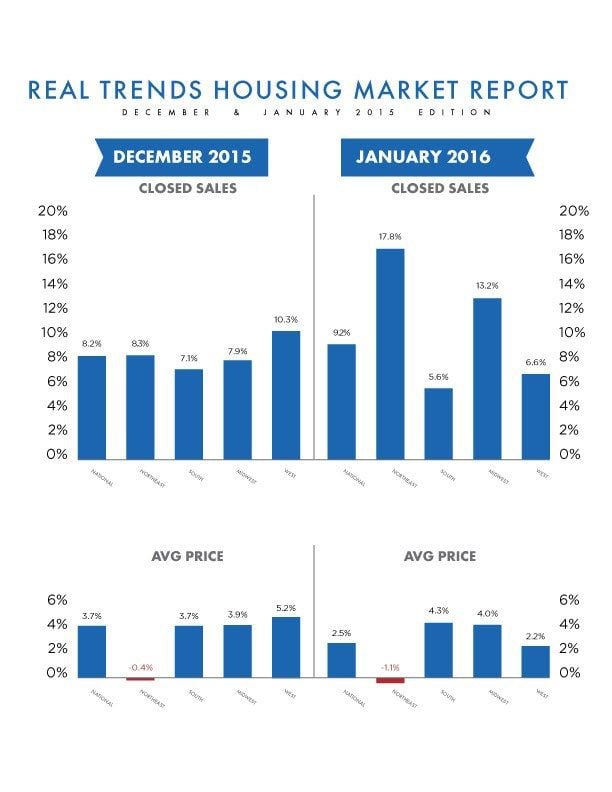 February 2016 Re/Max National Housing Report:
January home sales were up 6.3 percent year-over-year.
The median sales price of all homes sold in January was $200,714.
This is a 6.7 percent annual increase over the median sales price in January 2014.

Email market reports to press@inman.com.