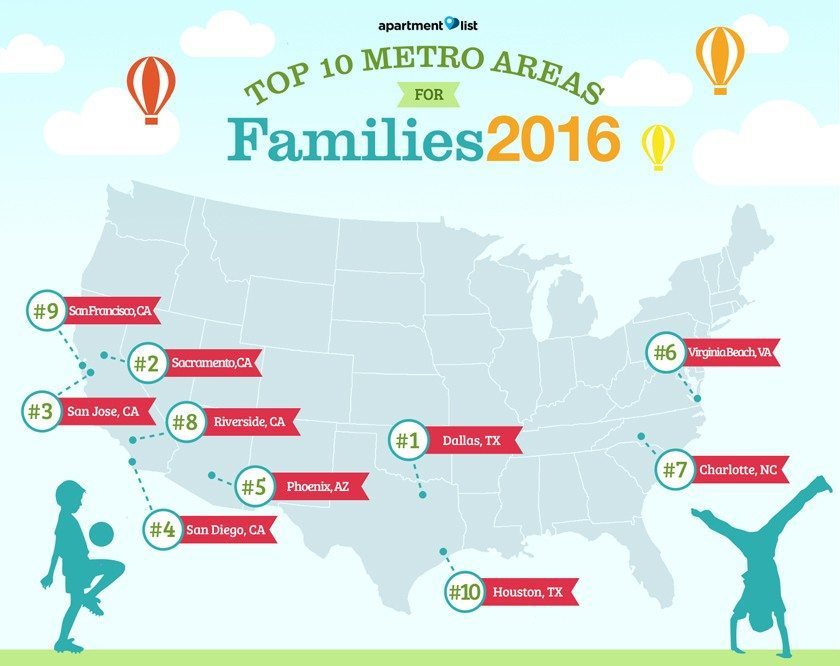 Apartment List recently released its list of the best cities for young families, and now the company dug deeper into the data to find the best metro areas for families. Pearland ranked on Apartment List's prior ranking, and Houston comes in at no. 10 on its most recent.
The analysis is based on four different factors:
Safety (35 percent)
FBI data is used to rank cities by the number of violent and property crimes per 100,000 residents.
Housing cost (30 percent) 
Census data was used to calculate the percentage of the median renter income needed for a two-bedroom apartment.s
School quality (25 percent) 
High school graduation rates for public school districts in a specific city, using data from the Department of Education, offers a good estimate of overall school quality.

How transactions can reinvent the client experience
Digital transactions are changing what clients expect—and deserve—from real estate brokerages
READ MORE
Child friendliness (10 percent) 
Census data is used to score cities based on the percentage of the population that is under 18.