Police in Santa Clara County believe a 73-year-old man from Los Altos Hills, California, is the victim of a real estate scheme costing him $475,000 — and that he's not the only one.
On May 1, 46-year-old Realtor Geana Or (who also goes by Geana Lay) was arrested on a $1 million warrant and charged with grand theft and elderly abuse. Her M.O. allegedly involved conning older homebuyers and stealing their cash.
According to a sheriff's office press release, between January and March 2015, Or persuaded the Los Altos Hills resident to write 10 cashier's checks in her name. The money was supposed to fund the purchase of two Bay Area homes nearing foreclosure at a bargain price, with the goal of flipping them later for a higher return.
However, Or then told him in December that the deal fell through, and he never saw another dime.
Since the investigation started, two other victims have been identified — one elderly resident in South Santa Clara County and a third currently living in China who reportedly lost the same amount of money to Or. The allegedly stolen funds total more than $1 million.

Download the single page business plan for success in 2020
Sometimes growth is as easy as 1-3-5. Here's how it works.
READ MORE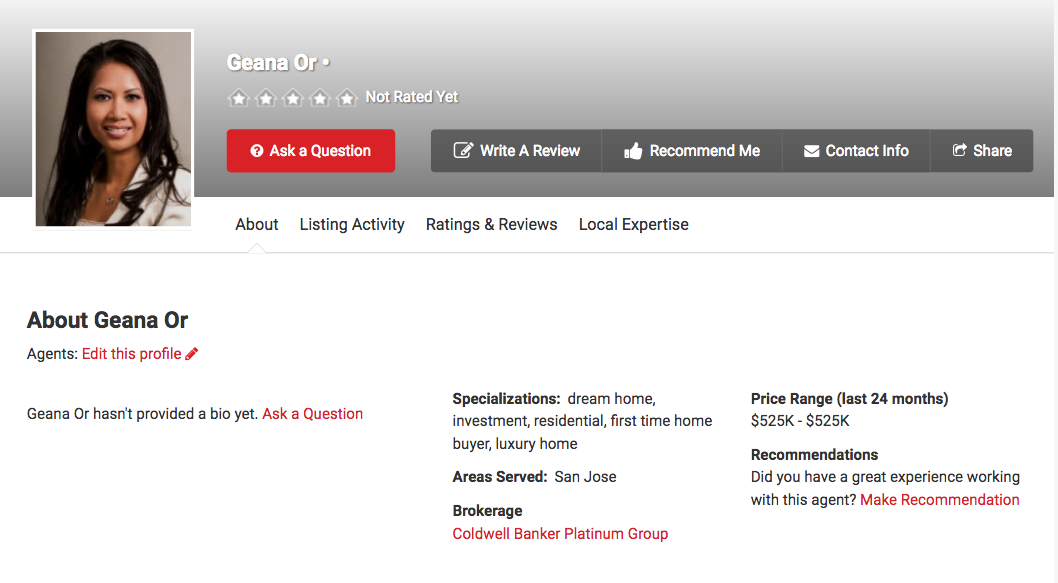 Or's realtor.com profile indicates that she specializes in dream homes, investments, residential, first-time homebuyers and luxury homes. The bio page lists her brokerage as Coldwell Banker Platinum Group and notes that she serves the San Jose, California, area.
Or, of Lathrop, California, is currently free on bond.
The police believe it's possible there are additional scam victims. Anyone with criminal information is encouraged to contact Sgt. Mark Roggia of the Santa Clara County Sheriff's Office West Valley Detective Unit at 408-868-6631.