We'll add more market news briefs throughout the day. Check back to read the latest.
NAR Existing-Home Sales for May 2016:
Total existing-home sales grew 1.8 percent to a seasonally adjusted annual rate of 5.53 million in May from a downwardly revised 5.43 million in April.
Sales are now up 4.5 percent from May 2015 (5.29 million).
Sales are at their highest annual pace since February 2007 (5.79 million).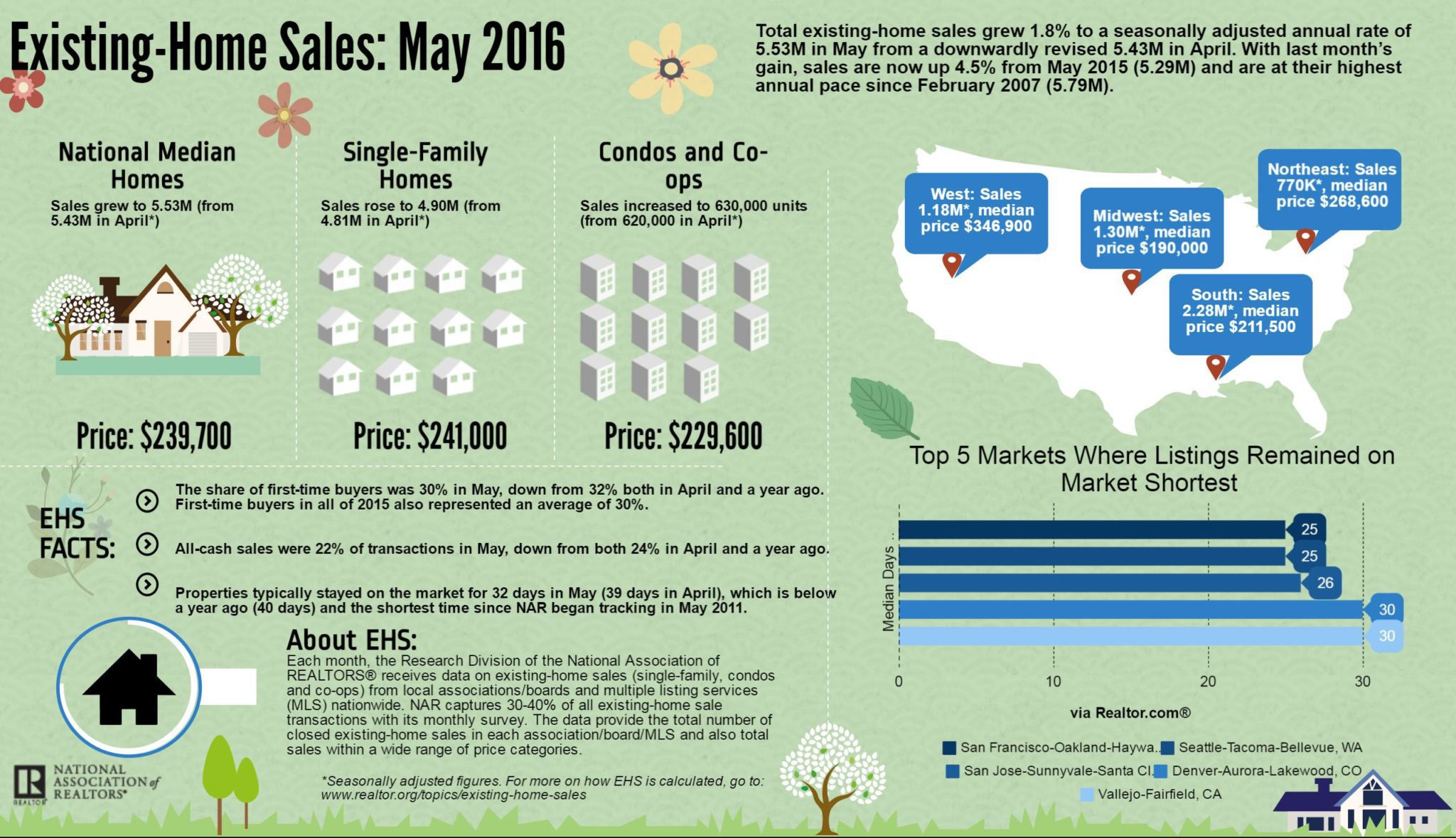 Federal Housing Finance Agency's House Price Index for April 2016:
Home prices rose 0.2 percent month-over-month in April 2016.
The March 0.7 percent increase was revised to 0.8 percent.
Year-over-year, home prices were up 5.9 percent.
Black Knight Financial Services' May 2016 Mortgage Monitor:
The total U.S. loan delinquency rate (30 or more days past due, but not in foreclosure) was 4.25 percent in May 2016, up 0.36 percent month-over-month and down 13.47 percent year-over-year.
The total foreclosure pre-sale inventory rate was 1.13 percent, 3.55 percent lower than April 2016 and 28.78 percent lower than May 2015.
The total foreclosure starts were at 62,100, up 5.79 percent month-over-month and down 28.78 percent year-over-year.
Mortgage Bankers Association's Weekly Applications Survey:

How to turn training into a talent magnet
Education is critical to recruit and retain top performers to your brokerage. Here's how to do it.
READ MORE
Mortgage applications increased 2.9 percent week-over-week.
The refinance index increased 7 percent week-over-week.
The average contract interest rate for 30-year fixed-rate mortgages with conforming loan balances ($417,000 or less) decreased to its lowest level since May 2013, 3.76 percent, from 3.79 percent week-over-week.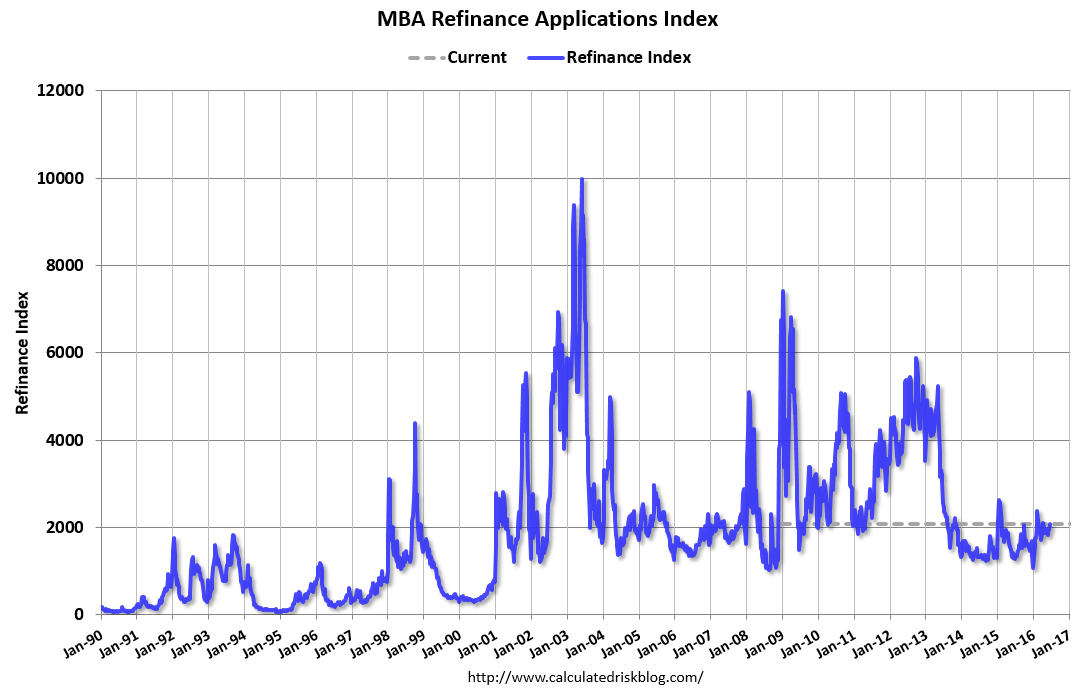 Mortgage rates:
Home equity rates:
Most recent market news:
First American's Q2 2016 Real Estate Sentiment Index:
Title agent expectations for growth in purchase and refinance transactions across all property types in the year ahead are 17.3 percent more positive year-over-year.
Quarter over quarter, title agents' confidence in purchase market growth increased 12.9 percent and 23.2 percent for refinance transactions.
Title agents are now predicting 4.0 percent real estate price growth over the next 12 months, a slight drop from the Q1 prediction of 4.6 percent annualized price growth.
May 2016 First-Time Buyer Mortgage Share/Mortgage Risk Indices from the International Center on Housing Risk:
First-time buyer volume increased 15 percent year-over-year.
First-time buyers accounted for 59.1 percent of primary owner-occupied home purchase mortgages with a government guarantee.
The combined first-time buyer mortgage share index was 53.2 percent, up from 52.9 percent in May 2015.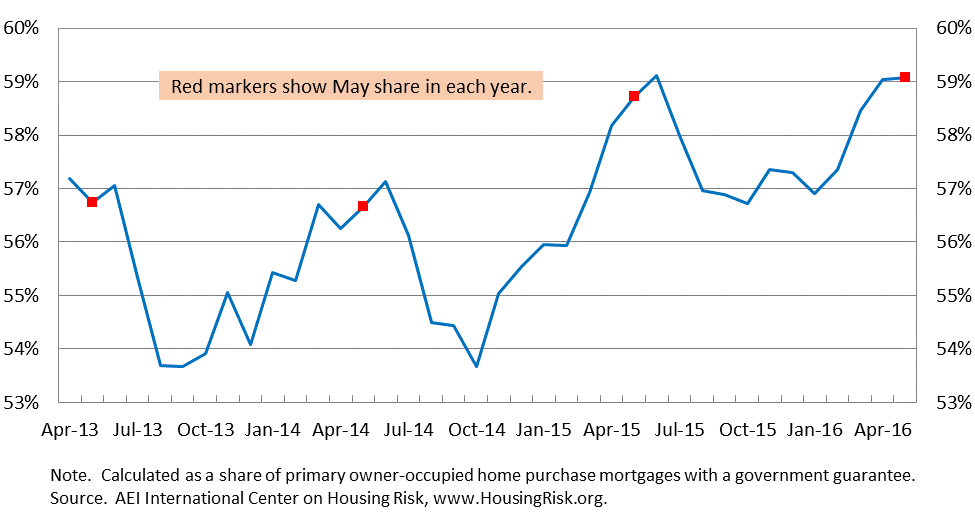 Email market reports to press@inman.com.