Alexander Han is a sales associate for Climb Real Estate.
What was your first sale, and what about it made you confident that real estate was for you?
My first listing was a small earthquake shelter that was a complete fixer. This home was a total dump. The smell was so strong, it stained my clothes when I got home. I had no idea what this listing would bring. Next thing I knew, I was getting calls and receiving emails from all these media outlets asking to write a story on my listing. At first I didn't understand why anyone wanted to write a story about a garbage can shaped like a house.
I had hundreds of people coming to each open house. The home was in such bad shape that two different people cracked the floor and fell straight through to the bottom. No one thought that I would be able to sell this home at the price my seller was expecting.
I ended up selling the home over my seller's expectations. That was the day I knew I was born to sell real estate.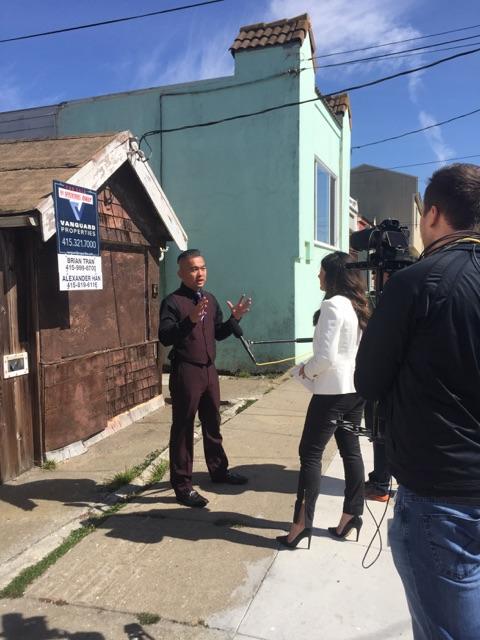 When did you get into the business? Why?

I started this business about a year and a half ago. Sales is what I am good at. I went from selling the San Francisco Chronicle door to door (getting rejected every day) when I was 13, all the way to selling Comcast Cable (in the ghetto) until I decided to sell real estate. I knew that my passion was in sales, and real estate was the perfect fit for me.

What makes you successful? Three things.

I work hard every day
I love what I do.
The most important thing to me, is that no matter the situation, my clients will always come first. That's all that matters.

What drives you on a daily basis?

My team and my clients. They motivate me to be my best every day I come to work.

Do you use a coach? Who and why? If not, why?

No, I have not had a coach, but I have many mentors I look to when I need advice. I will get a coach in the very near future.

Do you work in a team? Why? If not, why?

Yes. My team was the biggest impact on my career. I knew from the beginning, that I would be more successful working closely with other successful agents. Doing it alone is not my style.
Do you buy leads from the portals? Which ones and why?

Yes, Zillow is my biggest expense in buying leads. I do other lead generating activities, but Zillow is the biggest one.

What technology is most important to your success?

My iPhone. Without my iPhone, I would be lost. I send out important emails while I am out of the office. I can reach my clients anytime, and vice versa. I pretty much can work anywhere as long as I have my iPhone with me.

What is the first thing you do in the morning to help you be successful?
I spend a little bit of quiet time to myself and go over my daily goals.
How many hours do you work each week, and what do you do on your downtime?
40-60 hour weeks. I just stay at home watching movies.
What is some advice you would give new agents?
Stay focused on your goals. Do as many open houses, go on brokers tours, network with as many agents as you can and be patient. Being successful will not happen overnight.