Need news in a flash? Here's what's happening in your community
Black Knight Financial Services released its May 2016 home price index data for Chicago, finding the metro's home price index value at $235,000 — up 1.3 percent month-over-month and 3.9 percent year-over-year.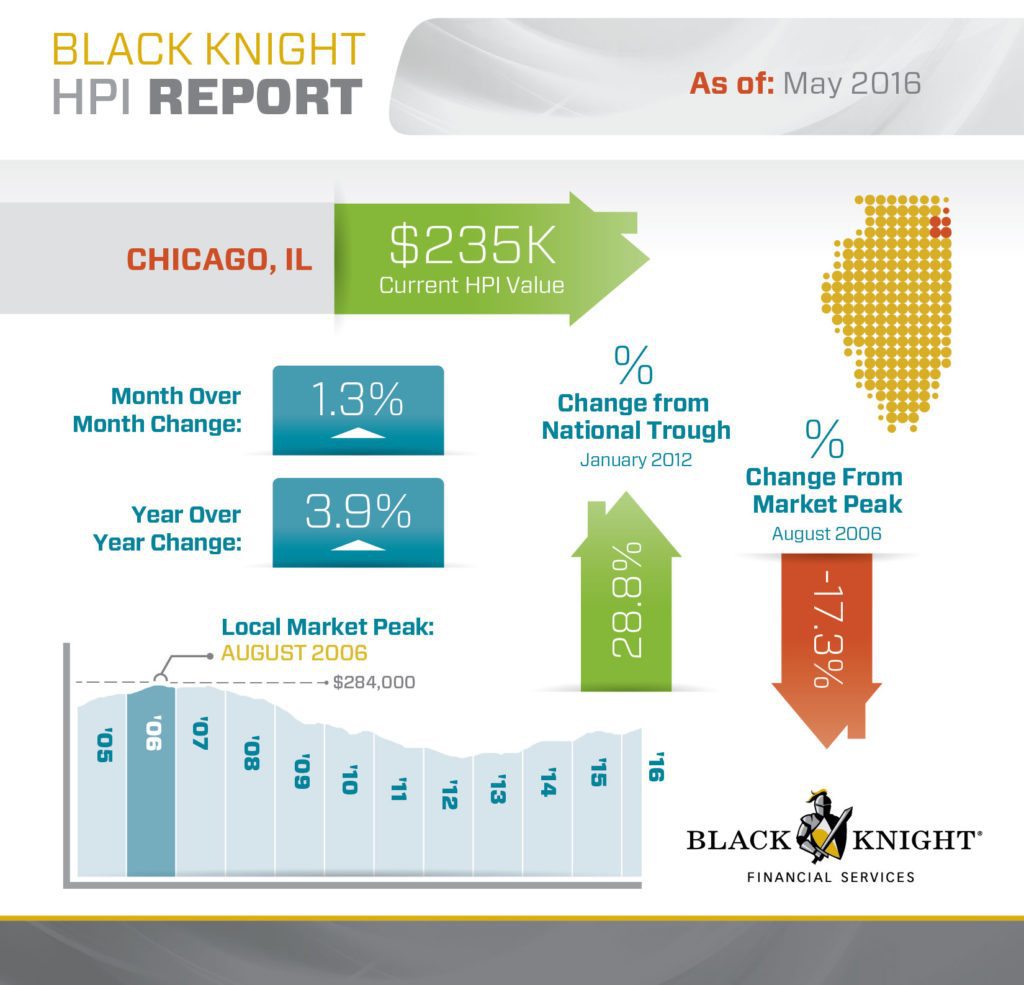 Two big changes are occurring in the Chicago real estate industry, with one being immediate and the other on the horizon. Patrick Ryan of Related Realty has stepped into a new position as senior vice president, and Pam Krieter is retiring from her position as CEO of Mainstreet Organization of Realtors (MORe).
Moderne Ventures, an early stage venture fund, is currently enrolling new businesses in its midyear Accelerator class to help new businesses grow. Based in Chicago, Moderne Ventures primarily (although not exclusively) focuses on real estate, mortgage, finance, insurance and home services.
Got a lead on some news happening in your community? Send information to local@inman.com.