The technology required to make the real estate sale a fully-automated process already exists. So why isn't it happening?
Zeppidy provides consumer home searches and resources as well as an end-to-end office and sales management solution for agents.
Have suggestions for products that you'd like to see reviewed by our real estate technology expert? Email Craig Rowe.
Zeppidy is an end-to-end real estate transaction platform.
Platform(s): Browser-based
Ideal for: All size teams and offices; early adopters and tech-savvy firms
Top selling points
Categorized transaction management steps
Addresses both seller and buyer transaction needs
Manages brokerage activity and forecasting
Top concerns
Adoption from all agents in an office
Replacing current transaction workflows
What you should know
Zeppidy shouldn't be called ambitious, but it's an easy label to apply for those still afraid of the all-digital real estate transaction.
The web-based platform, currently in beta for at least another 90 days, addresses every facet of the home sale, from prospecting to close.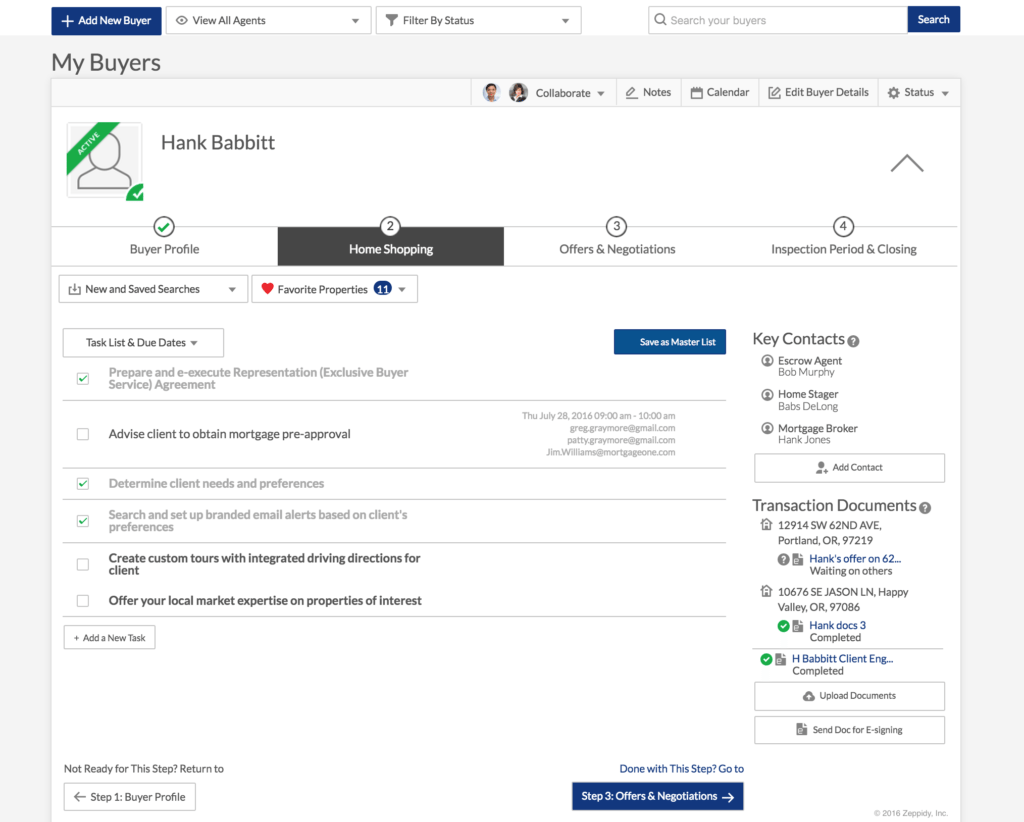 With a wide range of capabilities, Zeppidy:
handles documents with a sharp ZipForm integration
links to your market's board feed to update listings every 15 minutes
pulls in home interest matches from Zeppidy.com's listing portal
manages the status of your contacts
wraps outside partners into deals
helps brokers forecast revenue
It does all that and more in a starkly black-and-white visual interface and task-based user experience.
Agents can make custom project lists for every step in a deal, which include calendar-connected reminders and deadlines, related documents and contact names.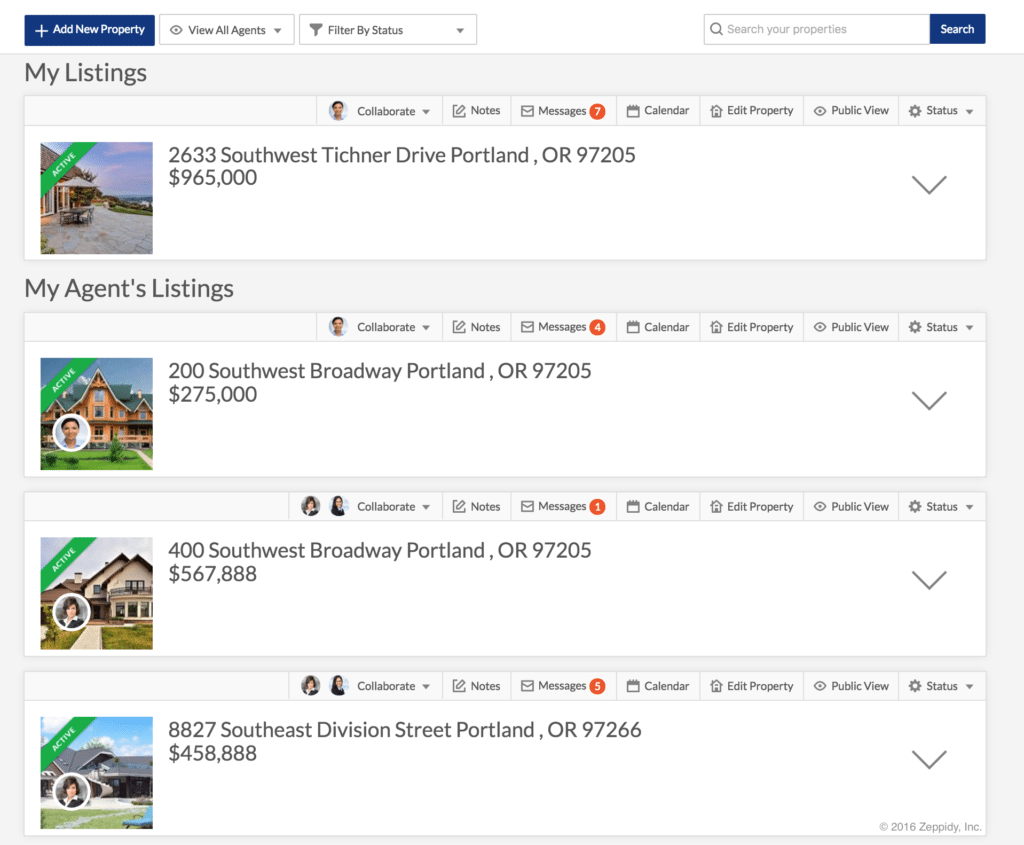 Each task list can be edited per transaction or used as an overall master list to establish office-wide best practices.
The home search feature lists availabilities alongside a slick map view that enables property tours to be built and emailed in moments.
Listing flyers and matching property reports come together easily and remain linked to the prospect or customer.
Offers and agreements are easy to build and manage and remain secure in a document repository. Naturally, clients and other vendors don't need a Zeppidy account to review and sign.
The company also directly targets home shoppers with its market-wide home showing events and search capabilities. This will do nothing but help its agent customers.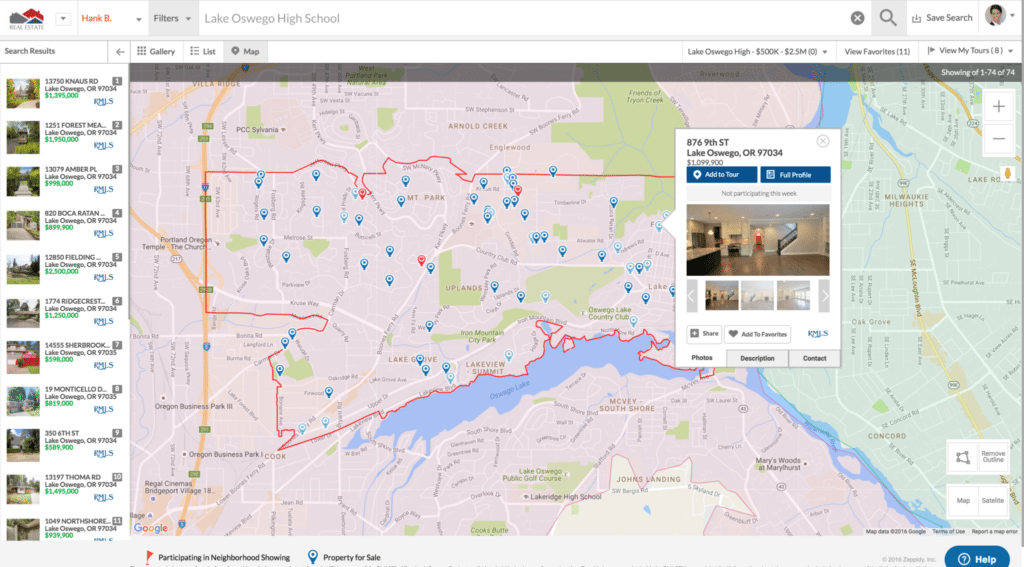 Zeppidy is in beta in Portland, Oregon, and is aiming for Seattle and most of Washington State in the next few weeks.
Offers and agreements are easy to build and manage with Zeppidy.
I've sold commercial, residential and investment property. I couldn't find a base uncovered in the 60-plus-minute demo and conversation I had with company leadership.
I want to add that I grew frustrated during this demo because from what I saw, the company delivered on its promise to streamline real estate transactions.
Thus, I have a hard time understanding why the digital deal remains such an anomaly in today's market.
Is my cynicism directed at the software vendors for not doing a better job of selling the value?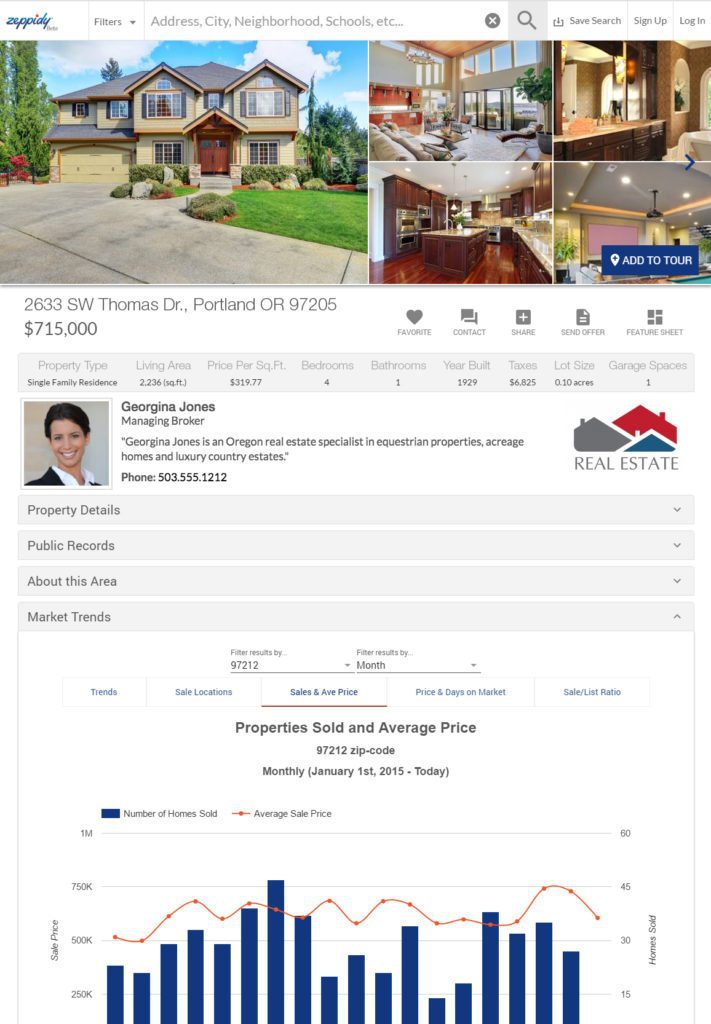 Or, am I projecting frustration at the industry for not empowering adoption?
Any psych majors out there?
Have a technology product you would like to discuss? Email Craig Rowe.