Spacio Projects, the latest product from smart open house software developer Spacio, is an iPad app that streamlines showroom buyer registration.
The real estate industry's dependence on paper remains disturbingly too common.
New development showroom agents need to "sell the dream in 1,000 square feet."
Have suggestions for products that you'd like to see reviewed by our real estate technology expert? Email Craig Rowe.
The debate about open houses rages on.
Why, I don't know. There's no better way to showcase your product than to get people inside it. It's why grocery stores sample food and cars get test drives.
I'm glad there are a few ambitious, insightful software entrepreneurs out there building tools to make on-site visits to property more data-driven, productive and smarter.
Spacio is one such company. And it continues to launch new products under its line of open house buyer data collection solutions.
Spacio Projects is the latest iPad-compatible app to turn on-site property visits into a bonafide marketing endeavor.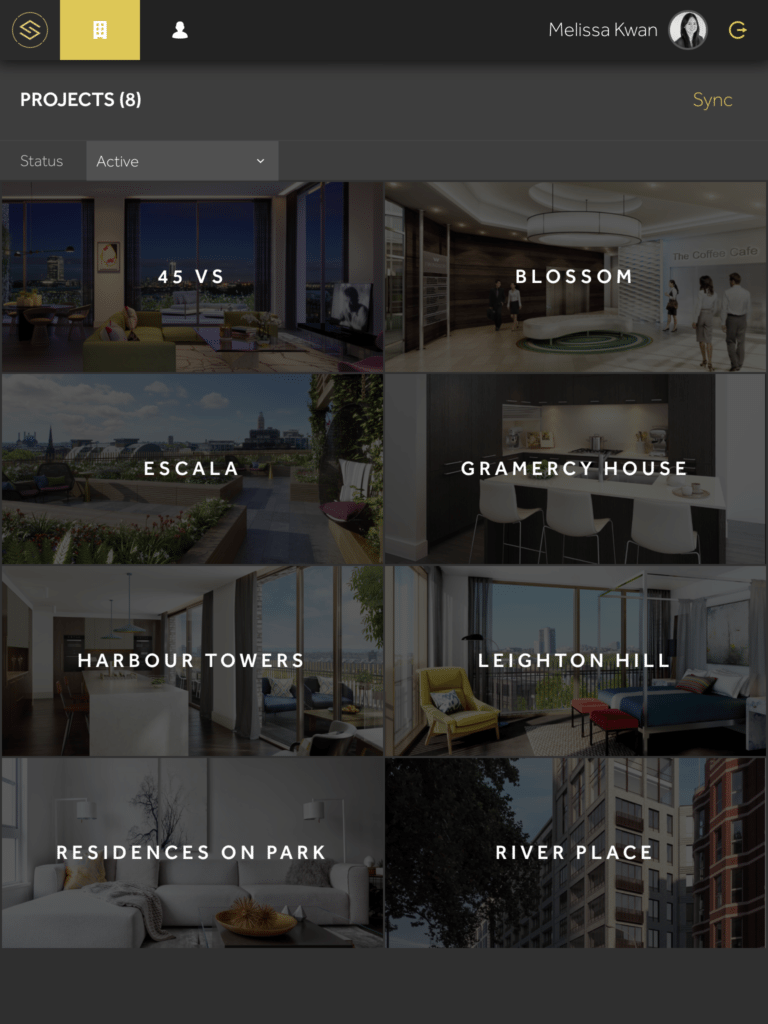 Projects is targeted at urban high-rise developments. It's made especially for listing companies who greet visitors and walk them around incredibly lavish showrooms demonstrating what residences look like.
Spacio CEO Melissa Kwan told me, "The showroom is everything; they have to sell the dream in 1,000 square feet."
Kwan should know. She worked for years in that exact position: greeting potential buyers and then using paper and pen to record showroom visits. Hardly a productive, or elegant, way to capture data for a six-figure transaction.
With Projects, sales professionals greet the buyer with an iPad and begin the digital registration. Companies can manage multiple properties, assign permissions and view reports on each location's activities.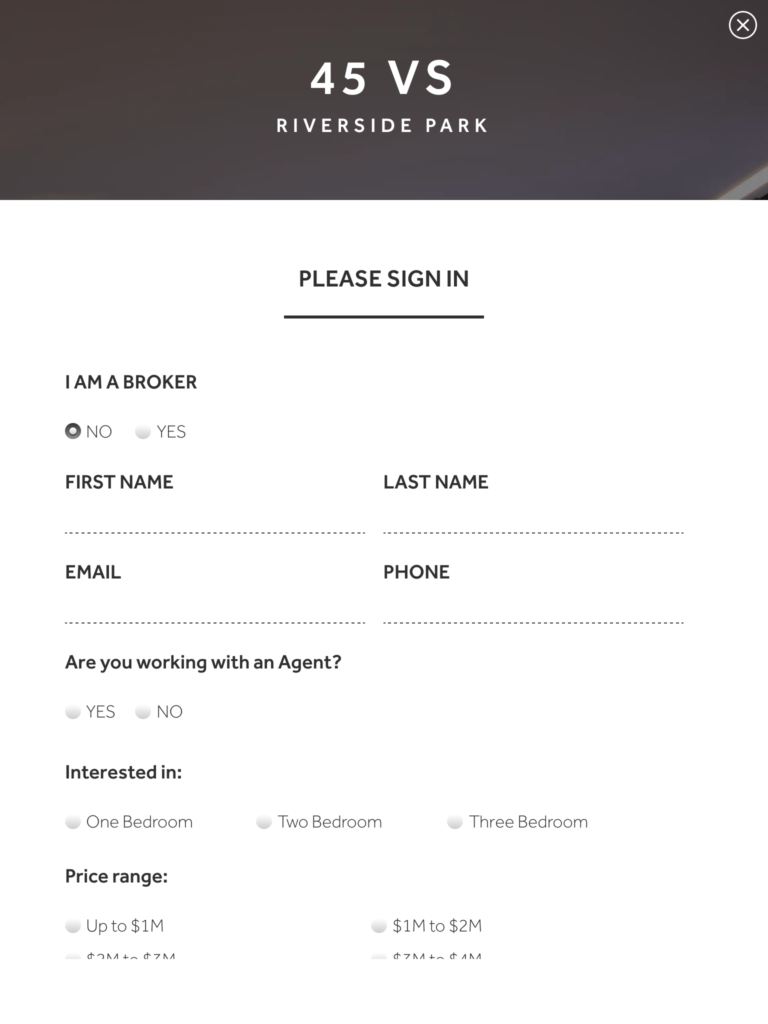 "The showroom is everything; they have to sell the dream in 1,000 square feet." -Spacio CEO Melissa Kwan
How it works
The registration starts by asking if the user is a broker or a buyer. The form will change intuitively to request the appropriate information from brokers.
In New York City, where Projects has been rolled out in 60 buildings already, it's mandatory for visitors to sign a disclosure.
The software embeds this form, enables an electronic signature, and auto-populates prospects' information to make the process more efficient and the data easier to use.
They need only read and sign the disclosure, which is saved as a PDF with the signer's record.
Agents can add notes to all contact records, which can be integrated with a number of CRMs, including Lasso CRM (an investor in Spacio Projects), Agent Shield and Spark.
Post-showing, all registrations are locked via a four-digit pin to ensure data integrity, a major problem with manual visit records, according to Kwan.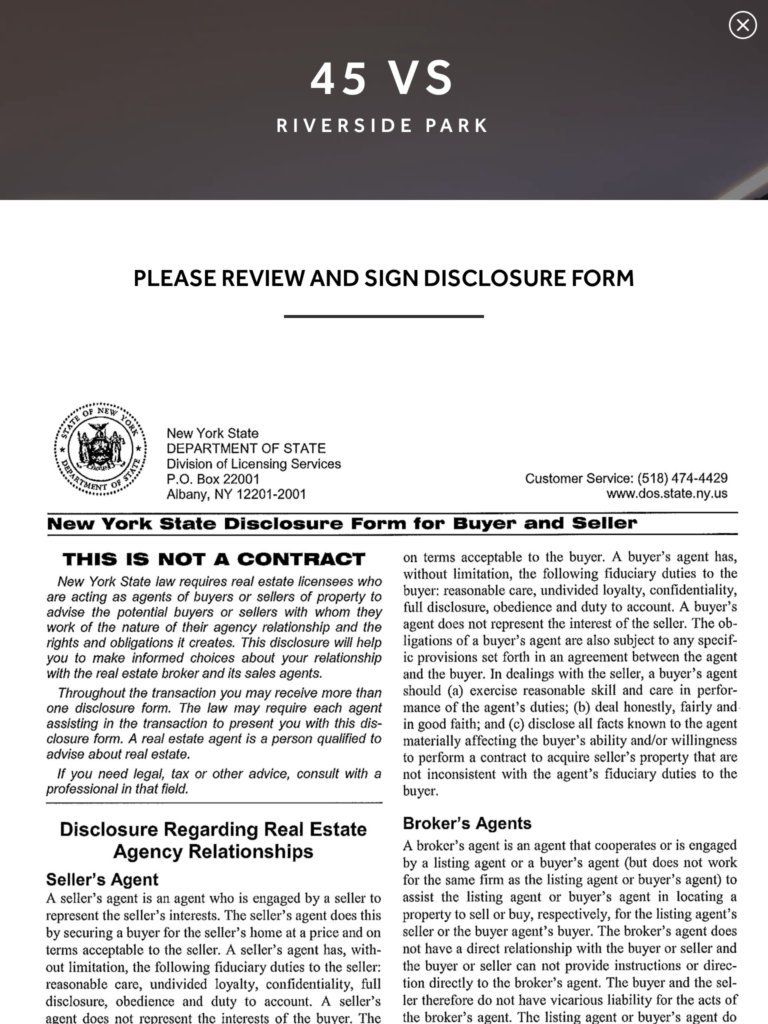 There is also a tie-in with Testimonial Tree, which launches a post-visit survey for additional feedback and customer data.
Delivering an experience with elegance
Like Spacio's other products, the interface and user experience for Projects is beautiful. There is no loss of focus in this next launch for the company.
This is the type of great-looking product every real estate developer would want associated with a new property, especially given the crazy big budgets associated with outfitting showrooms.
"I spent $250 a week on flowers alone," Kwan revealed.
While there are a few CRMs out there deploying open house registration features, none that I've seen are able to replicate this simple data capture process.
Paper is too slow a vehicle to transport data at the rate it needs to travel today. It's also massively error-prone and clunky.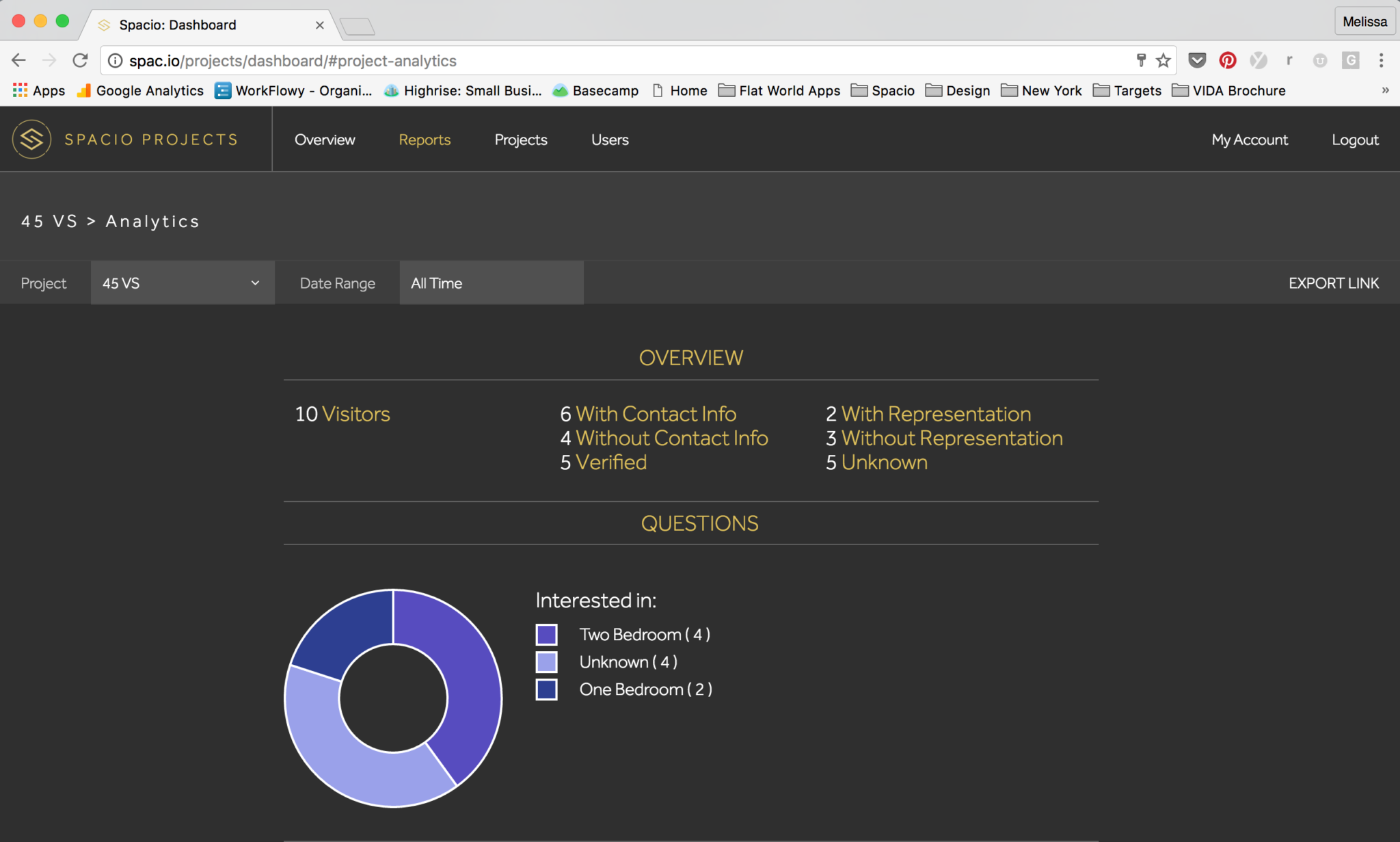 Why use a clipboard and pen when a tablet and a super clean interface is more appealing to the customer and better for the bottom line?
In essence, this is (one of) the problems Spacio Projects is solving.
It makes data easier to get from potential buyers, and more valuable to your sales efforts.
Kwan added, "We want Spacio Projects to be part of that first-impression experience."
Have a technology product you would like to discuss? Email Craig Rowe.