We'll add more market news briefs throughout the day. Check back to read the latest.
National Association of Realtors Pending Home Sales for July 2016:
The index rose 1.3 percent to 111.3 in July from a downwardly revised 109.9 in June.
This represents 1.4 percent growth year-over-year. (July 2015's reading was 109.8.)
All the major regions saw a slight increase in pending home sales, save the Midwest.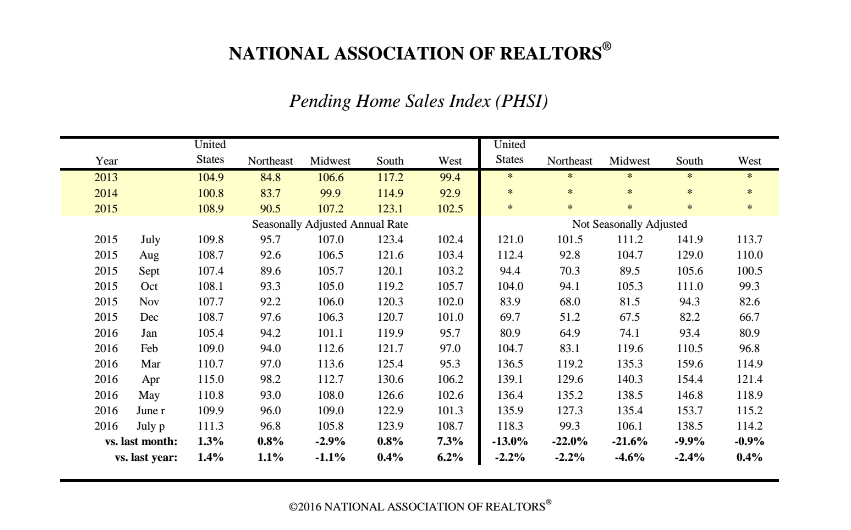 Ten-X Residential Real Estate 'Nowcast' for August 2016:
The "Nowcast" projects existing home sales to stabilize in August.
The "Nowcast" predicts existing home sales to fall between seasonally adjusted annual rates of 5.35 and 5.71 million.
This is a 2.5 percent increase from July and a 4.1 year-over-year increase.
First American Financial Corporation's July 2016 Loan Application Defect Index:
The First American Loan Application Defect Index decreased 2.8 percent in July as compared with June.
The index decreased 16.7 percent as compared with July 2015.
The index is down 31.4 percent from the high point of risk in October 2013.

Boost your brand, efficiency and productivity with one platform
Brokers, give your agents the strategic services and support to become productive powerhouses
READ MORE
Freddie Mac's Multi-Indicator Market Index (MiMi) for June 2016:
This month, the MiMi was 85.0.
This is up 0.08 percent month-over-month.
Year-over-year, the MiMi is up 5.76 percent.
Mortgage rates:
Home equity rates:
Most recent market news:
S&P/Case-Shiller Home Price Indices for June 2016:
The home price index rose by 5.1 percent from June 2015 to June 2016.
This year-over-year price gain is unchanged from last month.
Month-over-month, the index rose 1.0 percent (unadjusted).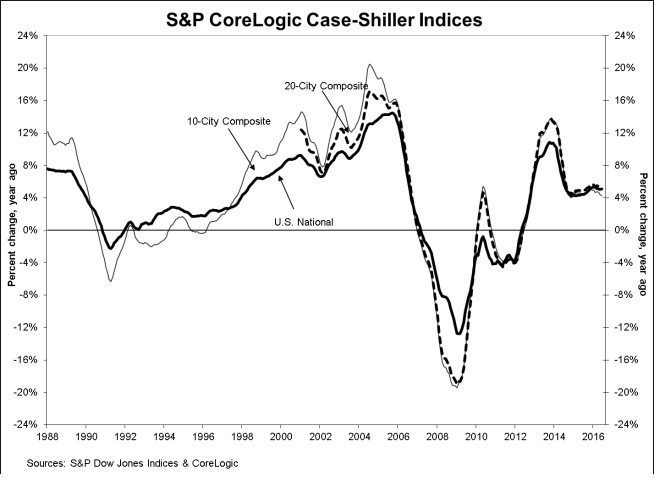 Federal Finance Housing Agency's mortgage rates for July 2016:
The national average contract mortgage rate for previously occupied homes by combined lenders was 3.62 percent for loans closed in late July.
The average interest rate on all mortgage loans was 3.63 percent.
The average loan amount was $325,700, down from $333,900 in June.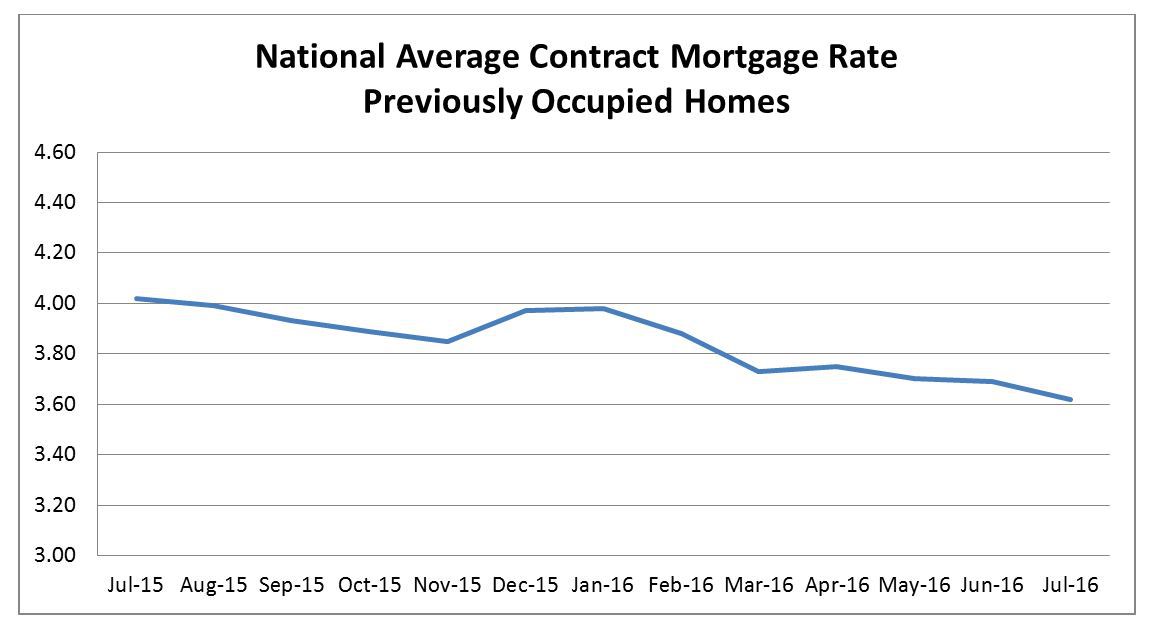 Email market reports to press@inman.com.