Need news in a flash? Here's what's happening in your community
As housing prices push higher across Los Angeles, millennials are sprawling throughout the city. According to local agents, creative types are opting for Eastside neighborhoods near Highland Park and established artist havens like Culver City, while those looking to buy with a bigger income seem more enthralled with pricey Venice and the greater Silicon Beach area.
Santa Monica living is embracing the sun a little more with the forthcoming development, AIRE Santa Monica boutique condos. The project is heralded by Palisades, which tapped JFAK Architects for a design that optimizes natural light with large outdoor spaces and high ceilings and windows.
Although the California holds a record for rising incomes, there's still a large disparity between teacher wages and housing costs. The average home in the state costs well over $500,000, according to Redfin. But the website's Chief Economist Nela Richardson says this is $200,000 higher than what the average teacher's salary can afford when assuming just 30 percent of their income is spent on housing.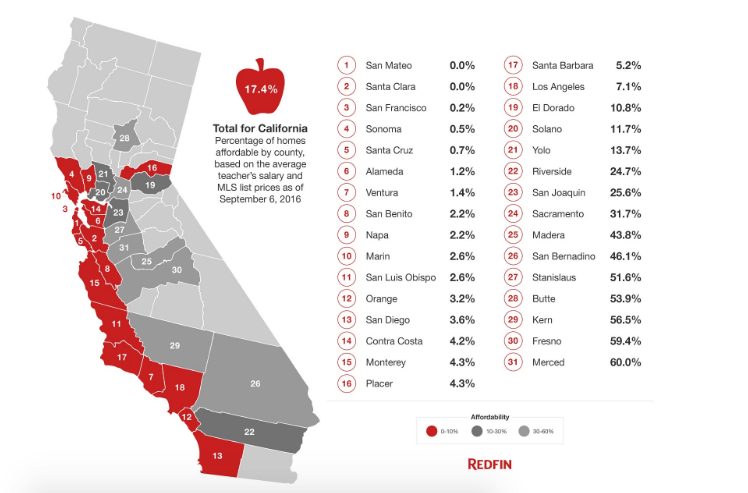 Got a lead on some news happening in your community? Send information to local@inman.com.