Ready to revel, bend and binge? Ready to samba, conga and tango? Ready for a real NYC party?
Are you ready to dress up like a true New Yorker, in a vintage Chanel 1950s ensemble or a wrap from Eric Schlösberg?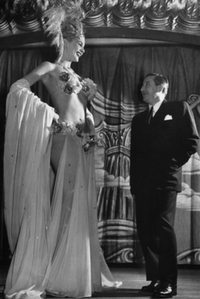 Then join us Thursday, January 19, at the Inman Influencer Bash from 8 p.m. to 11 p.m. at The Diamond Horseshoe, one of New York's most celebrated venues, which is located at 235 West 46th Street in New York City, one block from the Marriott Marquis.
First opened in 1938 by theatrical showman and impresario Billy Rose, the Diamond Horseshoe was known for its lavish dinner theaters, vaudeville-style reviews and chorus of showgirls known as "Billy Rose's long-stemmed beauties."
Come for the DJ, ample food and drink, a trapeze act and more.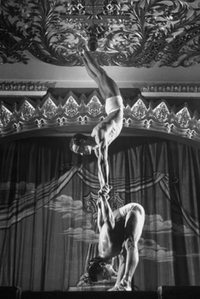 We will celebrate the Inman Person of the Year — The Everyday Realtor — and the Influencers who shape, change and influence the industry.
They bring a mix of credentials, viewpoints and backgrounds from all walks of the real estate business. Some are creative, intuitive and gifted. Some have power, reach and charisma. And some are controversial, rabble-rousers and disrupters.
"They are not cut from the same cloth, they do not speak the same language and they do not always necessarily share the same values. But they influence the industry by their work, through their followers and by expressing their opinions," said Inman publisher Brad Inman.
We will celebrate the night away in their honor.