Teach community classes about buying or selling homes to get great quality leads.
Involve yourself in community projects to network and find more leads.
Most real estate agents aim to have several deals in the works at any given time. If that's your goal, you've probably wondered how to ensure the constant flow of leads necessary to make it happen.
Prospecting is your answer.
According to Jennifer Short, Senior Sales Manager at Century 21 Scheetz, prospecting is one of the most important parts of your career.
"Prospecting is hard, but fundamental to building a solid foundation for your career," Short said. "That's what it is — a career. Get up, have a set schedule, stay consistent, and don't give up."
Short says prospecting can be as easy as finding some FSBO properties, or as fun as hosting your own community classes.
Here are six creative prospecting ideas you can use to grow your business.
Host your own community classes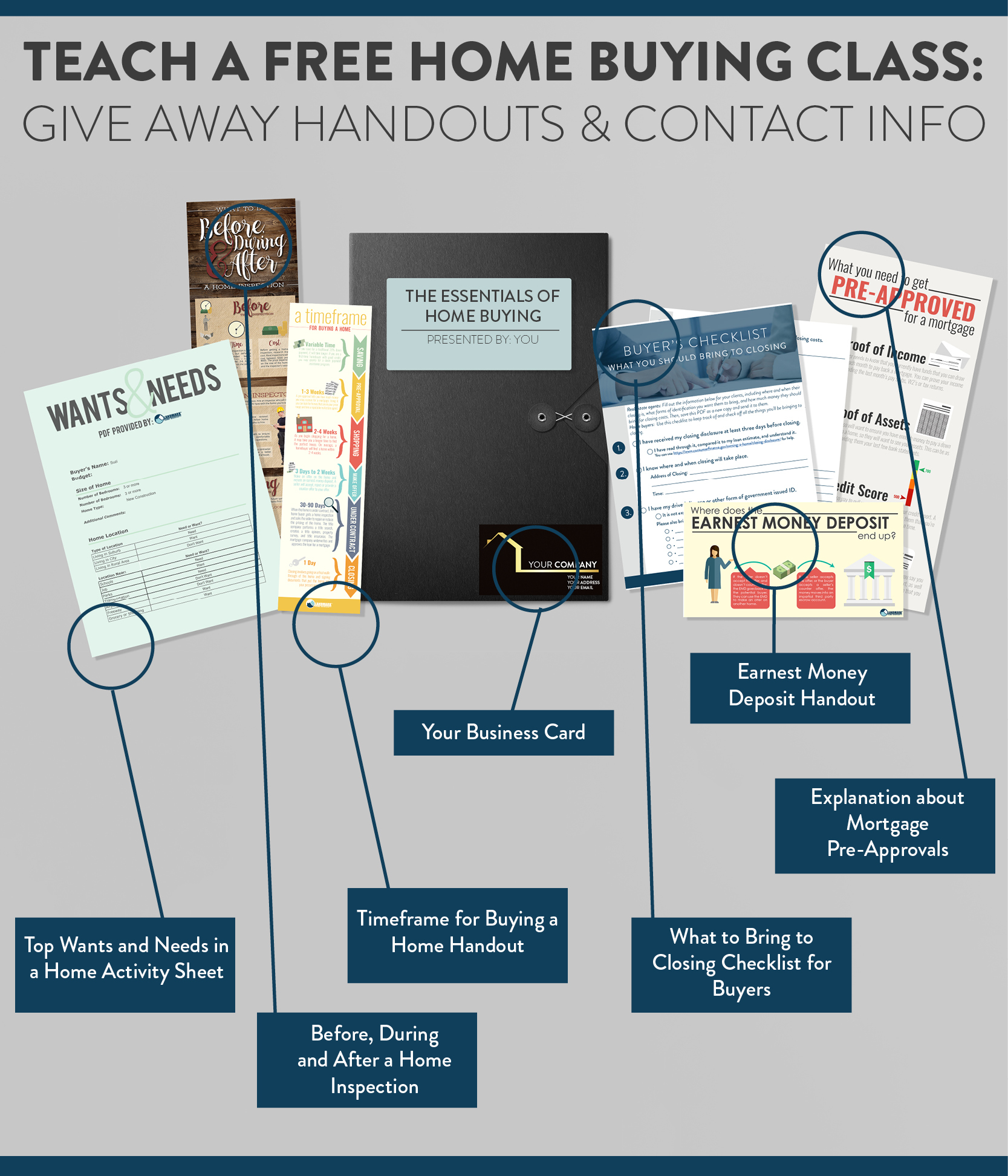 Knowledge is power, and — in this case — it could also mean prospects! As a real estate agent, you have knowledge that most homebuyers and sellers don't have. Share your knowledge with people by hosting informative real estate classes in your community. Distribute information pamphlets and goodie bags branded with your contact information.
Start a goodie bag by downloading the following free handouts, which are pictured above:
Ask for names and email addresses on a sign-in sheet at the beginning of each class; this is a great way to ensure future communication with potential clients.
You could also consider collaborating with a mortgage lender who can provide you with a variety of sources, and you can share the leads list in return.
Mix things up by hosting a community class on interior design. Use the staging techniques you've learned during your time as a real estate agent to broaden your following.
While these leads may not be interested in buying or selling a home right away, they'll enjoy your classes and contact you when the time comes to make a real estate change.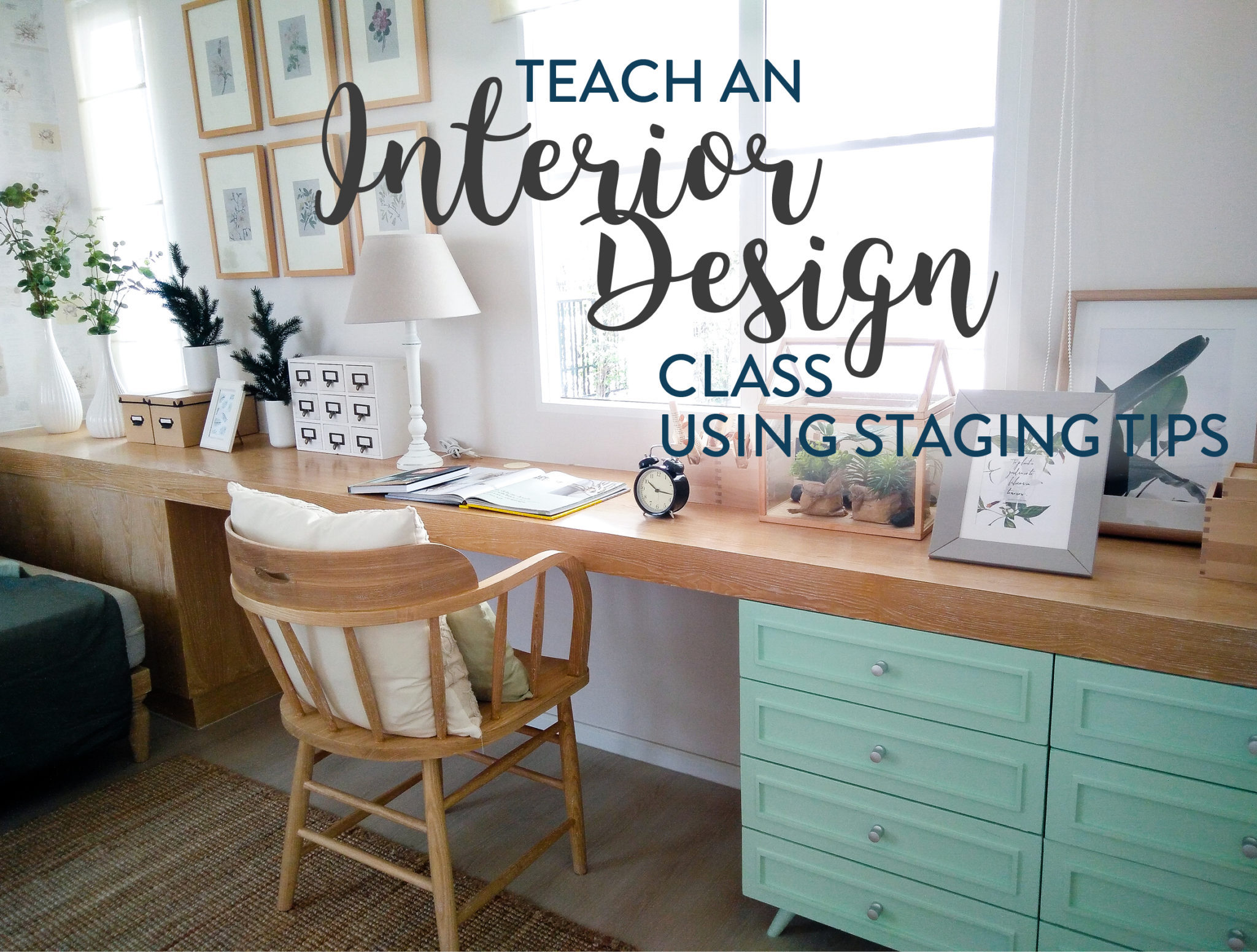 Contact FSBO leads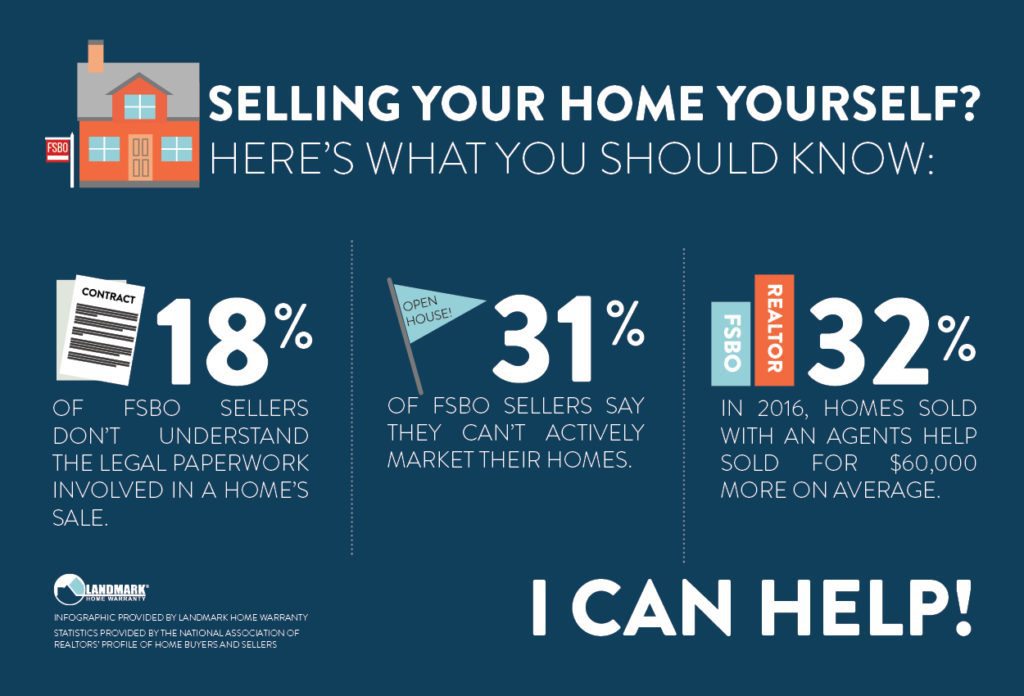 For sale by owner (FSBO) properties are notoriously problematic, which means you have a chance to jump in, solve the issues, and establish new prospects.
According to the 2016 National Association of Realtors' Profile of Home Buyers and Sellers, 31% of FSBO properties have no active marketing, and 6% of them have difficulty attracting potential buyers. Not only can you help with that, you can alleviate the most pressing concern of 18% of FSBOs: dealing with paperwork.
According to the same report, FSBOs sold for an average of $185,000, whereas homes with real estate agents sold for $245,000. Contact FSBOs to share these statistics, provide help, and perhaps get new listings.
Download the free postcard PDF above (formatted for 4-by-6 postcard printing) here.
If this feels too forward for you, consider dropping off a helpful book or sending an email with a downloadable PDF of information and services.
Follow up with leads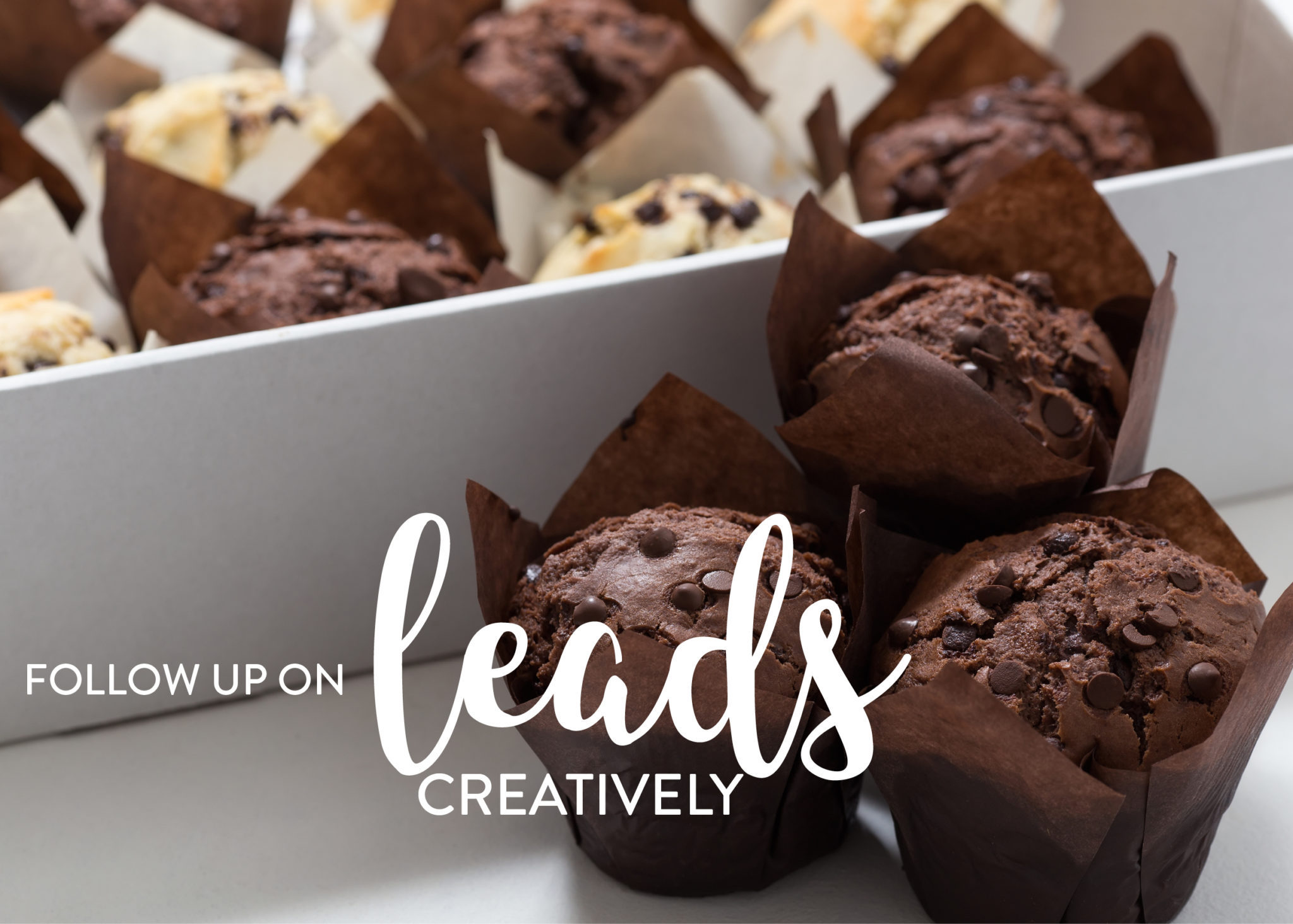 Were there leads you crossed off your list a while back? Take time to follow up with them. Mail them something small, like chocolates or a thank you card, or give them a call.
Short says that following up is important, especially because the timing may have simply been wrong before.
"Follow-up is key," Short said. "Most people don't follow up with interested parties more than two or three times. Sometimes it takes as many as five times to follow up with someone before they're ready to make a move!"
During the follow-up, be direct and ask why they didn't choose your services. Ask them to be frank with you, and use their feedback to learn and grow; more prospects will come with every positive change you make.
Most people say they're just not ready to move. In this case, just keep their information and contact them later down the road.
Ask for referrals online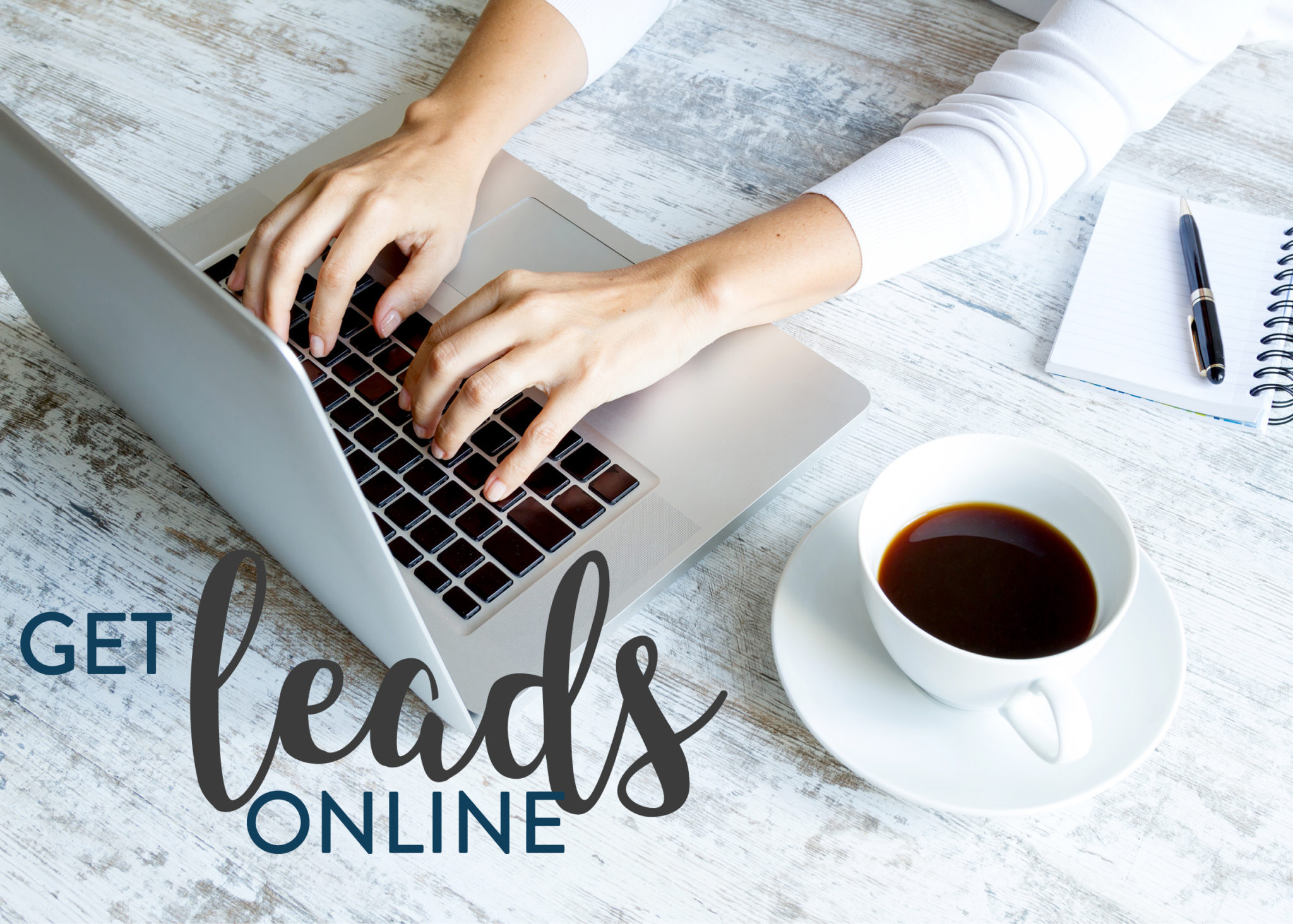 Short recommends asking for referrals from current prospects even if those prospects are not interested in doing business at that time.
"Be inquisitive with your prospects," she said. "Ask the question flat out: 'If you aren't in the market to buy and sell, who do you know that may be?'"
This can help you find excellent prospects who are already interested in buying or selling a home.
If you have a website, another option would be to add a webpage that asks for referrals.
Get to know the community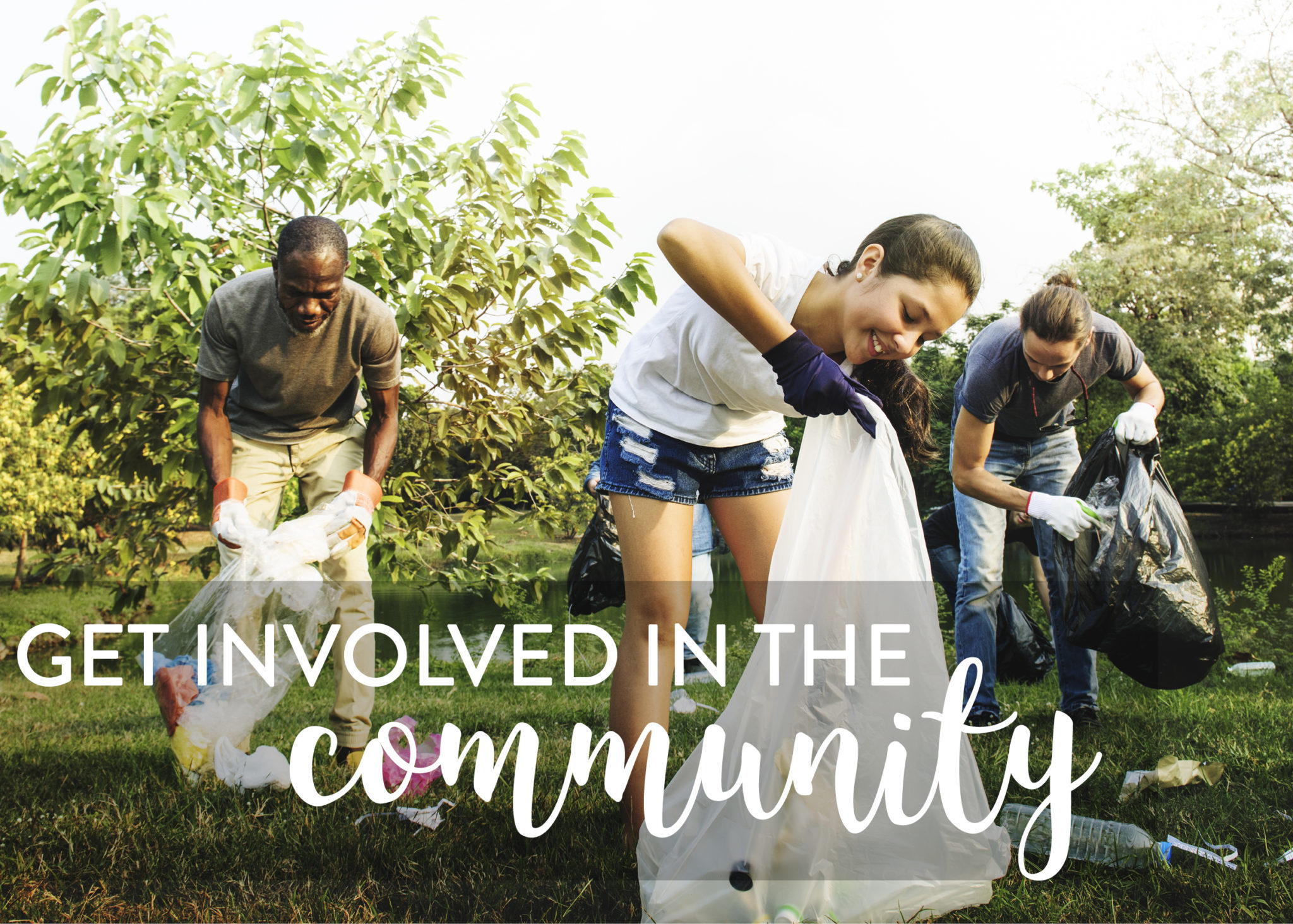 Get to know the community you'd like to get leads from. This could be as simple as bringing around greeting cards or calendars, or getting the area used to your name by coming up with a catchy tagline.
Take a page from Tim Baker's book. He's a Realtor who delivered freshly baked bread to different neighborhoods, and you can bet the community remembered him for his creativity and delicious deliveries.
You might not have a way to get creative with your name like Baker did, but gifting unique items is a great way to get your name out there.
You can also try doing community service to help get your name out. Pick meaningful projects you can connect with as a good citizen and real estate agent.
Create and post valuable content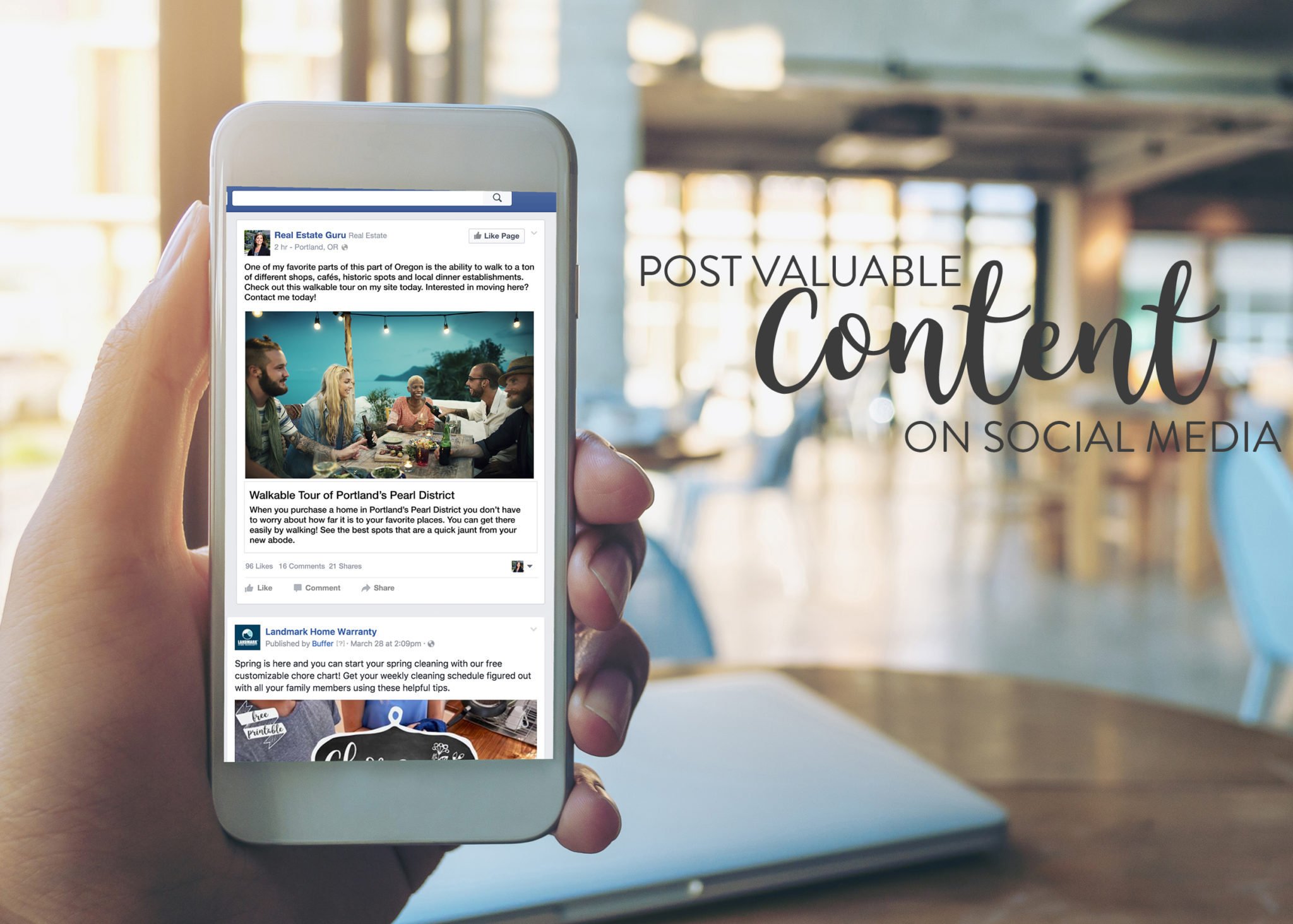 We've already gone over how posting valuable content on social media can help you get a great return on your investment, but make sure you're also posting on your website.
Think about writing a how-to booklet on buying and selling homes, and make it available on your website as a download for people who provide their name, phone number and email address.
You'll get leads who are ready to buy or sell a home, and you'll be seen as a valuable asset because of your content.
Improve your SEO and blog about different stores, restaurants, entertainment options, parks and perks of the area.
Even if not every lead wants to buy or sell a home, you can email newsletters full of original content, including videos, which are also a great way to grab attention.
Short said the most important thing you can do is get creative and build a schedule that works best for your prospecting goals.
"Find a plan that works and work it," she said. "Be consistent in your schedule and don't get frustrated when you hear 'no!' It's okay. Just keep going until you hear that 'yes!'"
Ultimately, the most creative prospecting ideas are the unique ones you come up with on your own. If it works for you, it's what you should do.
Do you have any creative prospecting ideas? Share them in the comments below!
Whitney Baum-Bennett is the SEO specialist at Landmark Home Warranty; see more of her content here.