As markets modernize, virtual staging is an easier, more affordable way to earn leads.
roOomy has improved its interface and added an array of new home furnishing partners for in-app purchasing.
Have suggestions for products that you'd like to see reviewed by our real estate technology expert? Email Craig Rowe.
Virtual staging tools are most ideal for new developments, both in standalone residential and high-rise urban sales settings.
However, with the growing influence of 3-D tours and staging in general, it should be no surprise that e-decorating has taken hold and will likely begin to gain traction in the mainstream market (however that's best defined these days).
roOomy, a virtual staging provider with a mobile app, has improved a number of features since my last review.
What I noticed in the iPad app (also available on the iPhone) was a drastically improved rendering interface. Furniture moves in and out quickly, and rooms can be rotated and zoomed away from with nary a delay.
Granted, the increased power of mobile devices is certainly helping. For example, agents can bring roOomy-ready iPads into empty spaces to show clients all kinds of untapped decorating potential.
The company has also forged a number of new retail partnerships for in-app purchasing of the sofas, rugs, flooring, artwork and ottomans rendered within the software.
Agent-users complained to roOomy that when they sent clients a link to a staged room, they would come back with ideas seen in other listings.
A deep link tactic was employed to remedy the distraction. This means clients will only have access to the listing they were sent.
All e-decor seen in roOomy is to scale, and the service costs $109 for each room.
The company has also become part of Google's Tango platform.
Phones with augmented reality functionality, which are still fairly limited, offer users the ability to stroll through staged rooms while swapping out pillows and lamps and, when so compelled, jump to a website to buy those items. Even through a screen share, the lag time was minimal — roOomy excelled.
I believe that what buyers feel after seeing a photo-realistic rendering of furniture online — and then visiting an empty room in person — is probably more eye-opening than jarring. In fact, it may help clients better envision their own version of the room once on site.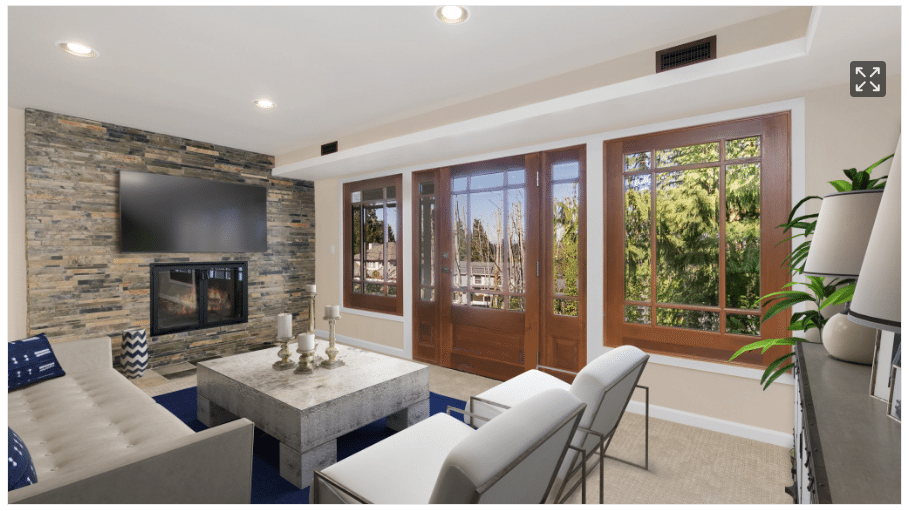 The blending of real estate and retail may not become commonplace in the majority of markets for some time, but there are more than enough markets ready for it.
I suspect it will start to grow quickly, and that roOomy will be holding court.
Have a technology product you would like to discuss? Email Craig Rowe.