Drawbotics is a creative services company for real estate marketing and has expanded from Belgium to the United States.
Have suggestions for products that you'd like to see reviewed by our real estate technology expert? Email Craig Rowe.
Drawbotics provides creative visual services to enhance real estate marketing materials.
Platforms: Browser-agnostic
Ideal for: All size teams and offices; agents who sell new developments; luxury high-rise listing offices
Top selling points
In-app reviews, feedback and edits
Project tracking
New development module
Top concerns
Company goals include becoming website provider and marketing content creator, which would put them into a tremendously competitive market.
What you should know
Like HouseLens and BoxBrownie, Drawbotics lets agents request creative imaging services for everything from virtual staging and exterior renderings to single-room photo touch-ups.
The company has been growing quickly in Europe and launched here in January.
Drawbotics' backend project oversight tools allow users to create and buy new projects, upload images and monitor the progress of existing orders.
Hotspot correction
One feature that stood out to me is the "hotspot" correction tool.
Customers can place a note on an image and enter comments such as, "Remove this lamp," or "Can we make the backsplash stand out more?" It's very similar to the Google Docs comment feature.
Each project has its own page where multiple stakeholders can login to comment or download finished images.
Drawbotics allows for team leaders or brokers to purchase a large amount of credits for use throughout an office.
Virtual staging = 'restyling'
The interface is set up to manage a lot of projects; I find it to be a great tool for agents who work on the showroom floors of new developments.
Drawbotics calls its virtual staging, "restyling."
It's easy to add some notes on what users may want a room to look like or choose a style template, such as "cottage," "Scandinavian," or "Modern."
There's very little learning curve within the Drawbotics user experience. Every upload button, project status bar, preview and order detail is easy to find and delve into.
I found Drawbotics to be set up more as an ongoing creative partner than a service for the occasional photo edit.
I was told that future plans, centered mainly on the new residential and commercial development marketing modules, involve website development and even social media content creation.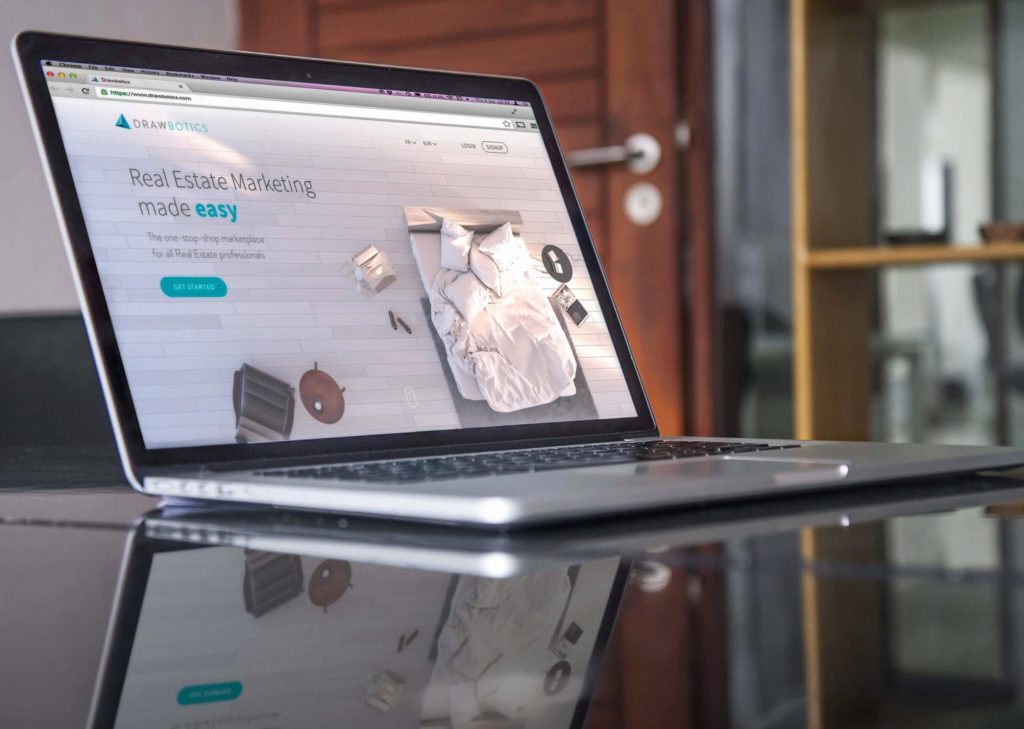 I have no doubt that Drawbotics is technically capable of providing high-end marketing content. It has more than 800 clients in 15 countries and over 35,000 completed projects in its portfolio.
My only concern is that the company will enter a gigantic market within the real estate industry, and thus lose appeal to agents as a nimble, arm's-length creative services partner.
One cool sidenote: Drawbotics made a splash with their U.S. launch by creating 3-D renderings of popular television office settings from such workplaces as The Office, Silicon Valley, Brooklyn Nine-Nine, and Parks & Recreation.
Have a technology product you would like to discuss? Email Craig Rowe.