Getting started in real estate is full of ups and downs fueled by both the excitement of starting a new career and the terror of failing at it.
Any tool that can save time on administrative tasks and help a new agent focus on dollar-producing activities is a welcome addition to the new agent's arsenal.
The right apps can enhance your ability to wheel and deal like a real estate pro. Here are six-plus apps that can help you save on admin time so you can show more homes, meet more clients and negotiate more contracts.
All of these apps currently have a free version that is sufficient for a rookie real estate agent.
Pro tip: Don't spend hard-earned dollars on features you don't need.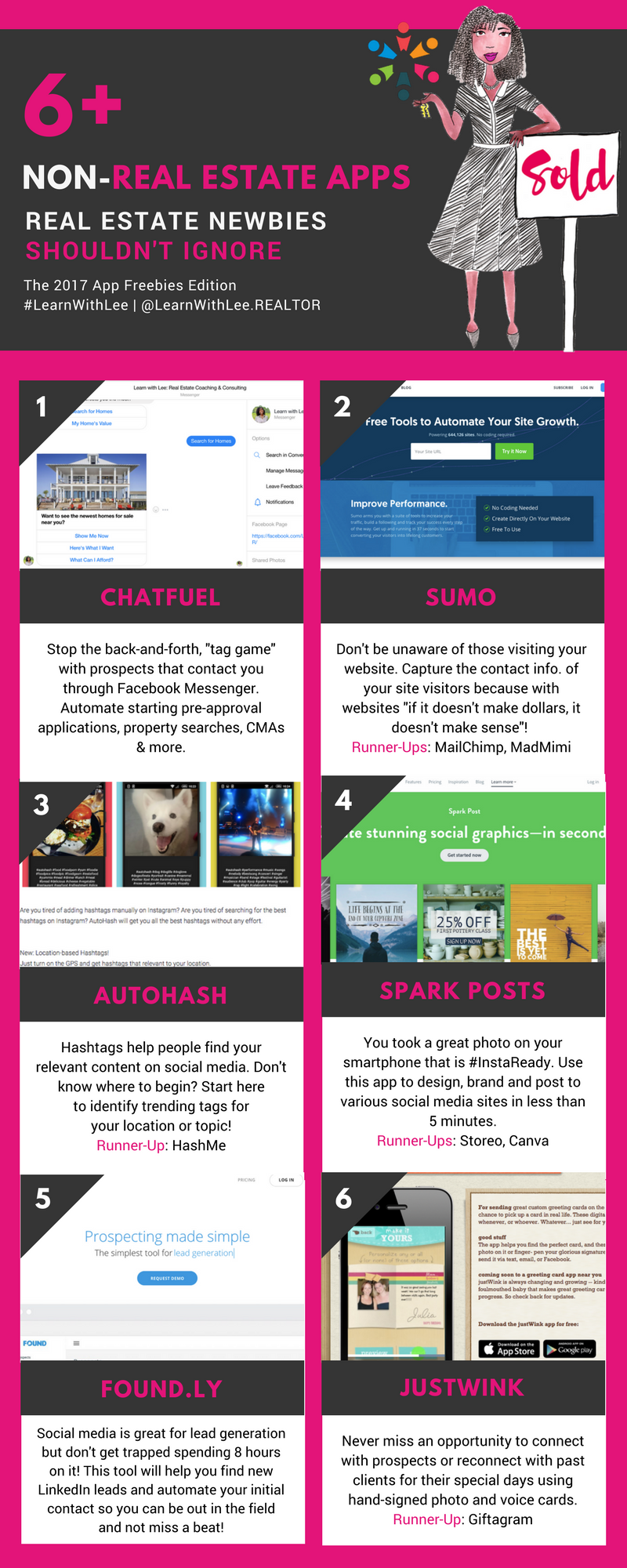 Episode 2 - Defining Success Through Failure
"Who am I? Why am I making these decisions? I came out of all that deciding who I was." - Gary Keller
READ MORE
Lee Davenport is a licensed real estate broker, trainer and coach. Follow her on Facebook, Instagram, YouTube and Google+, or visit her website. This post comes from her book, Profit with Your Personality.