Every year, Inman celebrates the most innovative broker-owners, the visionaries and entrepreneurs who are taking risks, trying new things and blazing trails in the real estate industry.
This year's finalists for the Inman Innovators Most Innovative Broker-Owner category span newer brokers establishing themselves in a single market to the heavyweights occupying territory all over the country.
Many of them will be taking the stage at Inman Connect San Francisco, July 17 through 20 at the Hilton San Francisco Union Square, and celebrating their achievements at the Inman Innovator Bash, July 19 at Verso. Here are some highlights from the 2018 class of nominees for the Most Innovative Real Estate Broker-Owner:
Anthony Lamacchia, Lamacchia Realty: Anthony Lamacchia's agent training is so sought-after that agents from other brokerages have asked to use the engaging videos and online platform to build their own businesses. His step-by-step methods work for any agent willing to put in the effort, and Lamacchia knows all levels and aspects of real estate, having worked his way through the industry from agent to top-producing team lead to broker-owner.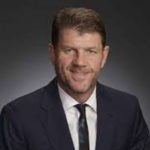 Bill Baldwin, Boulevard Realty: In addition to running a successful independent real estate brokerage and serving as a full-time volunteer for the city of Houston as a voice for Houston's neighborhoods, Bill Baldwin is also the organizer of Houston Relief Hub, a volunteer-led relief effort that was created after Hurricane Harvey and ended up as the city of Houston's delegation for relief efforts in response to Hurricane Maria in Puerto Rico and the California wildfires.
Bita, Bahareh and Sara Kamoei, BBS Brokers, BBS Brokers Realty: These sisters are true advocates for first-time homebuyers, and together they have built a successful Palm Springs brokerage as first-generation immigrants. They take a hospitable approach toward their clients and do whatever they can to protect client interests, aligned around their shared values and ethics as only family members can be.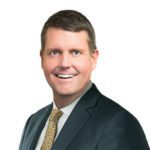 Creig Northrop, Northrop Realty: Creig Northrop built the nation's No. 1 real estate team by sales volume as a team leader in the Baltimore area, and he's since expanded his team's reach by entering a new league as a full-fledged real estate brokerage. By documenting and systematizing the processes and tools that have made him successful as an agent, he's growing a legacy brand instead of just a business.
Dolly Lenz, Dolly Lenz Real Estate: What does it take to serve the elite members of one of the biggest cities in the world? Dolly Lenz knows; Lenz is one of the best-known names in New York luxury real estate, with more than 25 years of sales, marketing and branding experience. She uses technology to create a worldwide sales network that delivers for her clients, selling an unprecedented $11 billion-plus in properties during her career.
Jereme Kleven, My Home Group: Every week, My Home Group turns office spaces into classrooms and infuses My Home Group, Jereme Kleven's brokerage, with a collegiate vibe. Top-producing agents, entrepreneurs, marketing gurus and technophiles access the "university" training from multiple locations at this 100 percent commission brokerage. By giving agents the education and information they need to be successful, Kleven is teaching them to fish instead of feeding them leads.
Jonathan Boatwright, Realty Austin: As co-founder, co-owner and chief technology officer of Realty Austin, Jonathan Boatwright has built a custom system on top of the popular Salesforce platform, creating one of the most sophisticated CRM and lead-to-sales machines in real estate. This enables his agents to keep all their transaction and client information in one seamless place, giving them elevated control over the entire process.
Kendall Butler, F.L.I. Properties: Kendall Butler develops F.L.I. Properties' tech in-house and uses her analytic and market expertise to solve problems and bring value to the community. She's established herself as the market expert in the area and has grown her company by focusing on customers, data and results, uncovering local market needs with data and leveraging what she's learned to educate lawmakers and help improve the entire community that she serves.
Bespoke Real Estate: Bespoke Real Estate was founded by Zach and Cody Vichinsky, two brothers who wanted to focus on their luxury clients while expanding their business. It employs more support staff than agents to tackle the administration and marketing tasks involved in luxury listings, allowing the agents to spend more time with their clients who are buying and selling. The white-glove service and one-on-one attention — while a small army of support staff helps provide the attention to detail — has built a brokerage that's turning heads in the luxury greater New York market.