What do you do to make the holidays special? Whether it's old or new traditions, if you're American or have roots from somewhere else, the holidays are a magical time.
Here are some great stories from fellow real estate agents to inspire your own festivities.
As the second half of December is the slowest time in the real estate sales cycle — and is also vacation time for my wife and our children, it's a time for me to focus on family and friends.
This consists of a series of planned holiday gatherings, which our children very much look forward to each year. As our children are 10 and 12, we also watch all of the classic holiday movies — primarily every Home Alone movie plus Elf — at least four or five times.
We also do lots of ice skating (with frequent hot chocolate breaks), shopping, exploring the holiday sights — and sometimes we're even lucky enough to run into Santa Claus driving a convertible.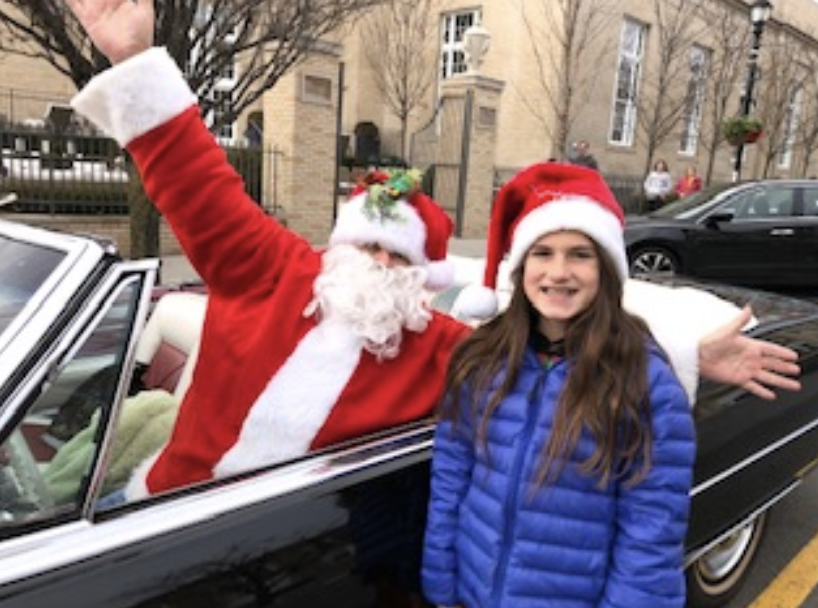 I love hosting holiday open houses! With holiday favorites such as eggnog and gingerbread cookies. I also send cards … bottles of wine … and holiday cookies to clients.
I am lucky enough to celebrate two holidays: Hanukkah and Christmas! I look forward to my mom's incredible latkes with her special applesauce every year.
Then, when Christmas rolls around, my boyfriend's family celebrates a wonderful and traditional Italian Christmas eve with the seven fishes. A never-ending seafood extravaganza followed by opening presents with family.
Another wonderful holiday tradition that I love is watching all of the old school Christmas movies cuddled up on the couch.  Everything from It's A Wonderful Life to Home Alone.
I love going to Pasadena with my mother, aunts and daughter to see the beautiful older homes decorated for the holidays. It always ends with a walk around The Grove enjoying the beautiful decorations and snow.
Messiah at Carnegie Hall is my holiday tradition. I love the holiday windows and usually walk those during the week between Christmas and New Year's and have a cocktail after seeing my favorite trees — but for me nothing tops the Messiah at Carnegie Hall.
My next favorite holiday tradition is the Three Kings Day Parade, which I have attended the last few years with girlfriends, and we have a wonderful lunch together, one of the highlights of my year and the "end" of the holiday season for us.
And here are my very own favorite holiday traditions:
I am Swedish, and my husband grew up on St. Croix, so our holiday traditions have melted into a combination of both cultures with an American twist.
First, Christmas in Sweden begins on the first Sunday of December when we light the first advent candle and recite a rhyme. We do this every Sunday of December until Christmas to celebrate the gift of light during the darkest time of the year.
Dec. 13 is a big holiday for us as well when we celebrate Santa Lucia, traditionally with a procession of young people and children dressed in long white gowns led by a girl (usually tall with long blonde hair — imagine that) with a crown of live candles in her hair.
Dec. 13 is often considered the darkest day of the year, which is again why we celebrate and commemorate the day with candles and light. For us personally, it is my grandmother's birthday (she turned 95 this year) and the date my husband and I got married, so it has a very special meaning to us as a family.
We decorate the house with candles, tomtar (puppet gnomes), trolls and julbockar.
In Sweden, we celebrate Christmas on the Dec. 24. The children get their stockings in the morning (a piece of coal instead of small presents and candy if they have been naughty) and presents are distributed in the evening.
Tomten (Santa) comes through the woods on a sleigh with a bag of gifts for every house. People from the neighborhood often dress up as Santa (not necessarily the bright red costume that has become popular recently, but rather in gray or brown clothing and fur) and come with bags of presents to the various homes.
We like to believe that Santa lives in Northern Sweden, not the North Pole. The origin actually stems from Nordic pagan beliefs and is often believed to be based on Oden, the Nordic god and ruler of Asgard.
In the evening we will have a big smorgasbord or julbord (Christmas table) that includes sill (pickled herring), gravlax, cheese, beets, cabbage, meatballs, ham, potatoes and lutefisk (dried and salted cod in lye).
The day after Christmas on the 25th, there is often a lunch with a turkey or duck. Throughout the Christmas season we drink Glogg, which is similar to mulled wine, and it certainly helps warm you up.
St. Croix is obviously very different, especially being a warm island in the Caribbean as opposed to a dark and cold country in Scandinavia. Although there are some interesting similarities in cuisine due to the 100-plus years of Danish rule over St. Croix.
Food and drink are very important during this time, and the day after Christmas signifies the beginning of Carnival season, which a joyous time of dancing, drinking and celebration.
Traditional Christmastime dishes include saltfish gundy (similar to lutefisk, but with spicy peppers and without the lye — honestly a much tastier version), mac and cheese, rice and beans, pork shoulder, roasted goat, cole slaw, Christmas ham, potato stuffing and turkey, with guava tarts and fruit cake for dessert. It is also a time of the year when most households have coquito on the table, which is a combination of coconut, vanilla and rum.
We are lucky to come from two cultures with such deep rooted traditions, and we make an effort to blend them and expose our extended families to the best parts of each.
The common thread is the importance of family, and the celebration of the season with good food and drink. In Sweden we start at the beginning of the month, while on St. Croix the real fun begins on the 25th.
Anna M. Hehenberger is a licensed real estate broker with Warburg Realty in New York City. Connect with her on LinkedIn.