Have suggestions for products that you'd like to see reviewed by our real estate technology expert? Email Craig Rowe.
Remine has grown up. Of course, $30 million helps.
Inman recently got a tour of its many new features, looks and property data screens, and for the most part, we have no reason to assume its investors are unhappy with where their money is going.
Remine is out for the industry's attention, and its interface upgrades, natural language searching and mapping modules are worthy of it.
The software absorbs public and private property data and squeezes every last drop of value from its myriad sources to help agents be better informed about what the market has to offer when helping buyers or sellers.
It offers a robust CMA tool that contrasts public valuations from Black Knight, Zillow, Eppraisal and First American. Agents can also add their own custom opinion of value when discussing it face-to-face with leads and clients.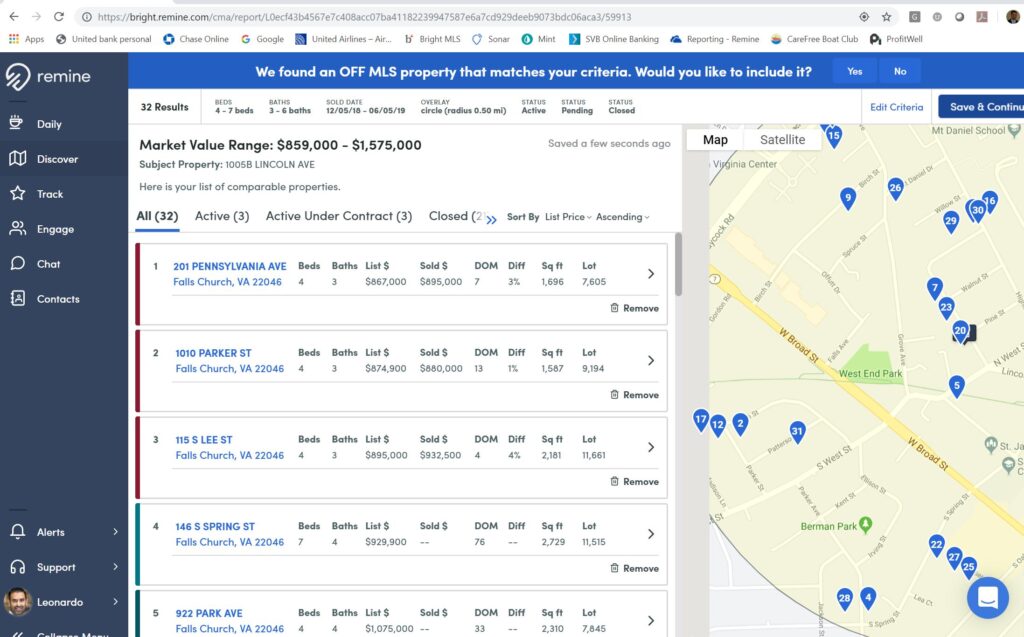 Inman was told that Remine has calculated more than 60,000 CMAs, which can be customized with saved national brand color schemes and exported to PDF in two clicks.
The company is aiming to move beyond its initial lead-generation approach and into a daily workflow model, meaning it's heading straight into MLS territory. Searches can be done according to what's active when, and in 45 days or so, the search functionality will reflect the top 40 property search fields according to RESO.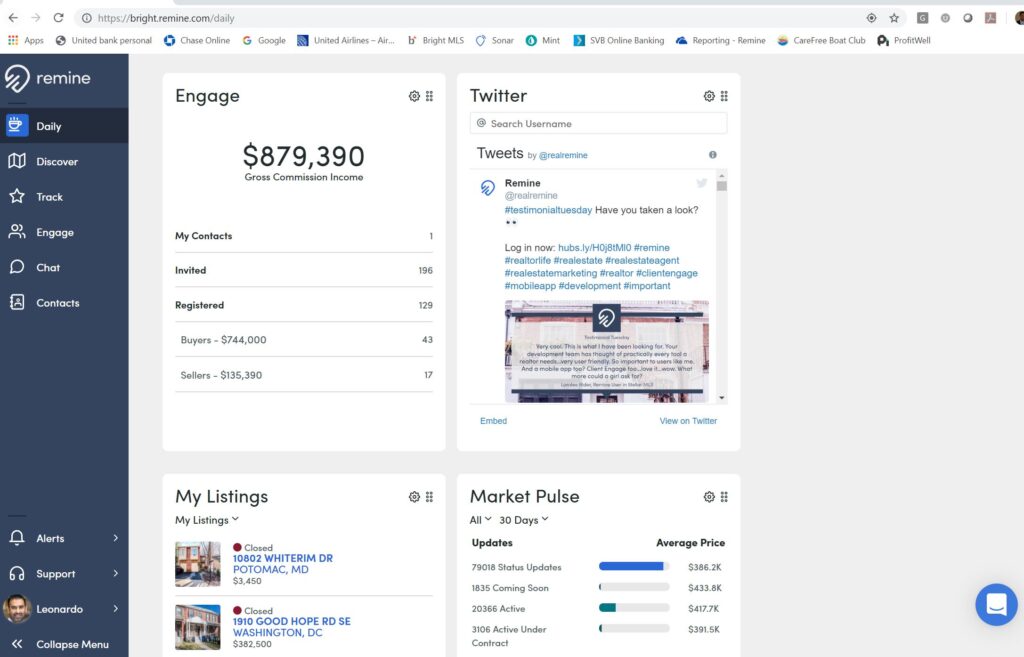 User interface design fans will like what they get with the new edition of Remine, which sharply organizes a great deal of property data in a single browser tab.
Property reports and searches are sent to leads via email and URL.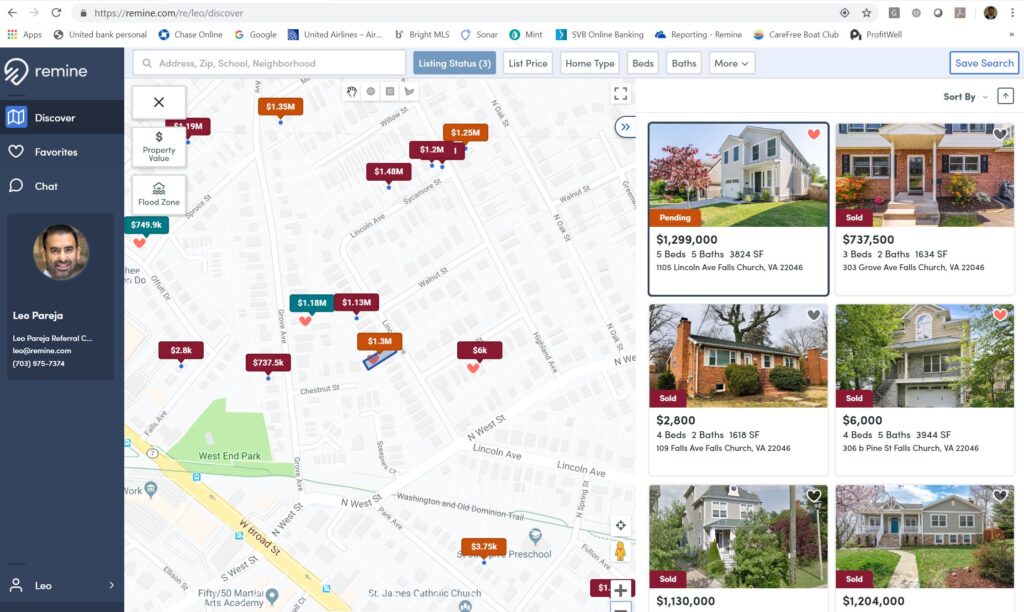 Agents might also be pleased to see a very quick method for exporting mail lists from saved searches. A couple of clicks pump out either a .CSV file or a print-ready label page.
Remine is partnering with a third-party rapid printing business to create a seamless mailing project, and so far, more than 33 million addresses have been exported using the often-requested feature.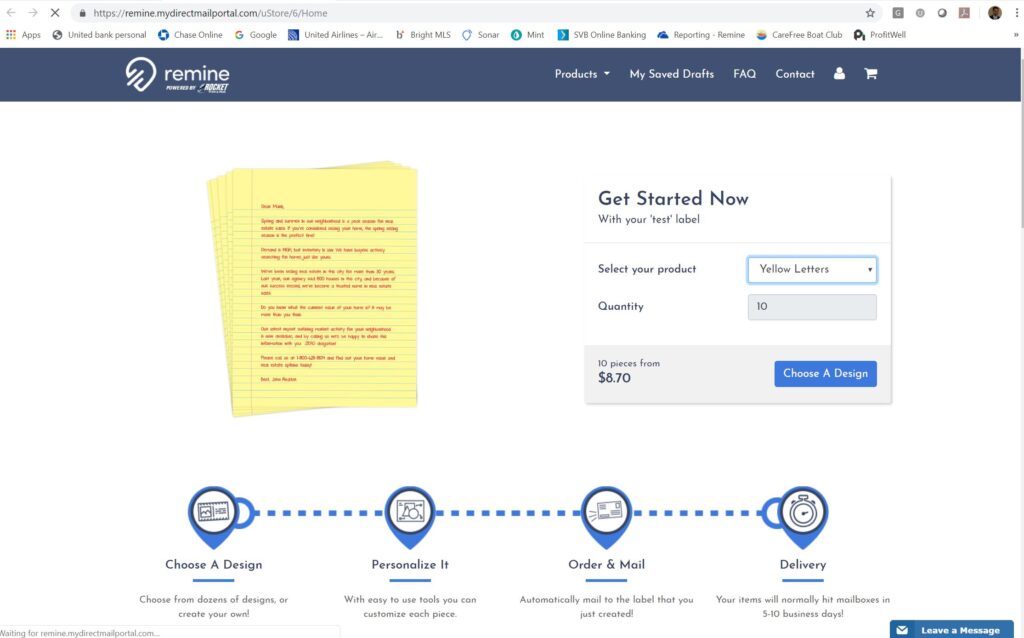 Agents can use Remine's API to integrate an enhanced property search window on their website. Consumers poking around the market can be tracked and saved, and the interface looks as good or better than what realtor.com and Zillow are producing, and thankfully, not at all like what most IDX services offer.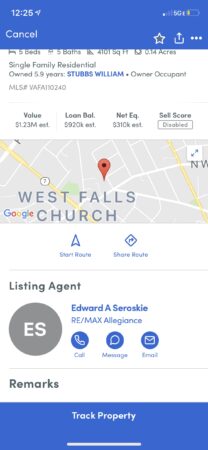 There's a mobile version of Remine, as well, and it's been nicely summarized to scroll quickly, share content, notate properties and even offer an agent safety showing timer. An alert will be sent to specified contacts if a showing isn't marked as complete within the dedicated time frame.
Remine told Inman that once the mobile version is downloaded, the users perform 80 percent of their searches with it.
While at the moment the direct marketing features are at a minimum, it's not too big a leap to think Remine is also looking at Homesnap as a model to emulate.
The former is not specifically built for marketing, but the data power, business intelligence and development talent is in place to navigate the company in the direction of that port.
Have a technology product you would like to discuss? Email Craig Rowe