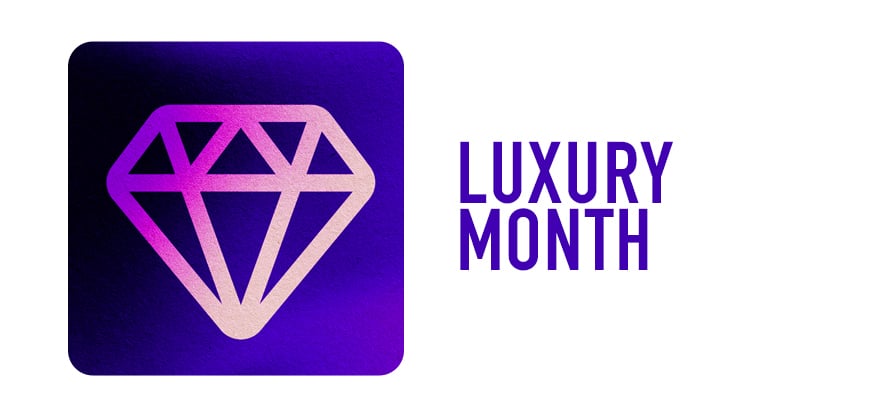 In July, Inman gazes at the glitter and glam of the luxury real estate market. Snapshots of the country's top luxury markets, advice from leading agents, features on what affluent homeowners want now and a breakdown of the top sales of 2023 (so far) are all in the cards leading up to Inman Luxury Connect, Aug. 7-8 at the Aria in Las Vegas. Make plans to join us now.
About 10 years after ground was first broken on luxury tower 35 Hudson Yards, the glass-and-limestone condo building, developed by Related Companies, still remains about 50 percent empty, according to a new analysis by The Wall Street Journal.
The residential building that is one of two Related slated for its massive 28-acre Hudson Yards project — the other is 15 Hudson Yards — has not exactly become a new destination for Manhattan's elite as was initially hoped of the luxury development planted in a former railyard. Now, about four years after sales first launched, the developer is offering price cuts and to cover buyers' closing costs and taxes among other incentives, to try and move more units, agents told The WSJ.
As of data from late June, 35 Hudson Yards' recorded sales closed at an average of 30 percent less than asking while active listings were at a discount of up to 50 percent, The WSJ's analysis shows. Additionally, at least four of the property's larger units have sold for a discount of more than 40 percent, and a four-bedroom unit recently sold for $8.5 million or about 46 percent less than the apartment's projected asking price of $15.725 million.
"When we first opened the job, we thought we'd be able to get a higher price," Related's Sherry Tobak, who leads sales for 15 and 35 Hudson Yards with new development marketing firm Corcoran Sunshine, told The WSJ. "The message [from the market] was that we were overreaching a little bit."
Related is not the only developer in New York City to have to cut prices recently in a landscape of higher mortgage rates, but those slashes in prices at 35 Hudson Yards have been more extreme, Miller Samuel's Jonathan Miller told The WSJ.
"The actual housing market is not seeing anywhere near that kind of discount," the appraiser said. However, Related rebutted, saying the building was still performing equal to "its competitive set."
By contrast, 15 Hudson Yards, which was priced a bit lower than its sibling (units were initially between $1.92 and $32 million) and channeled more of a downtown vibe, has performed much more strongly over the years. Seven years after marketing began on the building, about 90 percent of units are sold. Some owners who are looking to resell now, however, are finding that the market will likely not bear the price they originally paid.
Meanwhile, 35 Hudson Yards was designed with a more uptown vibe in mind and is "a little more classic," Tobak told The WSJ. The building features interiors by Tony Ingrao, the same designer as Ross' Time Warner Center penthouse, and includes access to the offerings of the Equinox Hotel, which is also located in the building. Unit pricing initially ranged from $5 million to $59 million.
The timing of the launch of sales at 15 Hudson Yards was also much more propitious. In 2016, the New York condo market was on an upswing, and by the end of its first year of sales, Related had secured signed contracts worth more than $500 million or about one-third of its projected sellout for the building. There was also a strong foreign buyer pool at the time, especially from Asia, because of marketing and trade shows in the region in which Related participated.
By the time 35 Hudson Yards launched sales in March 2019, the market was much less favorable. The developer only sold 15 of the 143 units during its first year of sales, and then when the coronavirus pandemic followed, it shut down the city's sales offices. The building's sales never really picked up in the wake of the pandemic either.
Based on its original pricing, Related still has more than $1 billion of apartments left to sell in both buildings combined, according to The WSJ's analysis.
Some real estate agents have said that Related's proposal for building a casino in Hudson Yards is one reason buyers may be hesitant to invest in the property since it could bring crowds and make the area seem less high-end.
"I'm sure whatever gets built is going to be very tasteful," Dan Gotlieb, of Digs Realty Group, told The WSJ. "But it's just an uncertainty right now that's probably also contributing to the sluggish sales."
Those buyers who have chosen 35 Hudson Yards lately have been benefiting from Related's willingness to negotiate, The WSJ reported.
For instance, Gotlieb's clients who had been renting at 15 Hudson Yards patiently waited for years to watch prices fall next door. And eventually, they were able to get a 3,400-square-foot four-bedroom unit for $8.5 million — a sizable 46 percent discount from the unit's initial offering price.
"They wanted a certain kind of product and they weren't willing to pay $10 million for it," Gotlieb said.
Get Inman's Luxury Lens Newsletter delivered right to your inbox. A weekly deep dive into the biggest news in the world of high-end real estate delivered every Friday. Click here to subscribe.