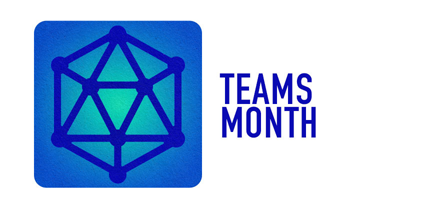 In September, Inman digs deep on real estate teams — what it takes to join or build one, how to optimize a team and even when to consider leaving one. Adding nuance on top of Inman's weekly Teams Beat email newsletter, this theme month will serve up top insights from the best team leaders across the country.
Whatever type of market conditions you and your team are living through, your tech is often a contributor to, and sometimes even the driver of, those circumstances. So, how do you win at tech and use it to create more of the good times for you and your team?  
As a tech company, we often get an inside look at the ghosts of past, present and future when it comes to teams and their tech stacks. There are some who thrive with tech — each team member is maximizing its potential, using it consistently, and it's driving value in the forms of efficiency, new business, bolstered bottom lines or any combination thereof.
There are also teams who never seem to make it across the finish line with their tech strategy. They spend money on tools they never use, have different team members using different platforms, plan rollouts that end up fizzling out, or worse yet, have tech that is making their lives harder through manual workarounds or clunky processes. 
When we look back at the game tapes of what went right versus what went wrong, there are undoubtedly parallels and similarities between the teams who succeed with their tech and those who are left behind. 
Here are some of the plays that the winning teams use: 
Lead from the front
One of the most common attributes of a successful tech implementation is active involvement from the leaders of the team, especially when that involvement spans from selection of the product and vendor, through implementation and into ongoing adoption. Of course, one of the reasons is simply because it sets the example and the standard for the rest of the team.
That said, when you peel back the layers of the onion on why this matters as much as it does, it's primarily because there's a much tighter alignment between the tech and the team's strategic goals. 
For example, if the strategic plan for team growth is to bring in new agents and train them, leveraging a tech platform to build guardrails around their activities becomes all the more important. However, when a team member who isn't dialed into the strategy is driving the tech decisions, emphasis will likely be placed on short-term needs or individual preferences, as opposed to long-term objectives.
There's also a higher likelihood of flashy features or unnecessary bells and whistles distracting from the attributes that truly move the needle. This subsequently creates misaligned workflows and knowledge gaps that only compound through growth cycles and turnover. 
Including team members, especially champions within the team, is valuable, and some things certainly can be delegated, but the biggest commonality amongst teams who succeed with their tech are leaders who have their finger on the pulse. It's usually what makes the difference between tech that acts as a short-term salve, as opposed to a long-term asset.
In contrast, the leaders of teams who struggle are typically hands-off once the decision to buy the product is made and usually only return to the fold once things go awry. 
Drive through process
"We've always done it this way" can be the death knell of a business. In a time and world where market conditions, economic climates, and consumer sentiment is rapidly and continuously evolving, swift improvements and relentless adaptability is a prerequisite for longevity.
Teams that win with tech often use new products and new feature releases for existing tools and have an ongoing dialogue with their vendors to continuously improve their processes. They keep a keen eye on inefficiencies and are not afraid to revamp if an opportunity to use tech to streamline, automate or bolster presents itself. 
They also understand that when implementing a new platform or feature, there will be some change management and process mapping required to fully incorporate it into their business. For example, if you implement a CRM with great worklist capabilities for lead management, that must go hand-in-hand with a process or expectation of how the team should use those worklists.
How often should they be checking them? What actions should they take when certain system triggers occur? Tech is only useful if it's actually being used. 
Teams that struggle with their tech often try to insert it into an existing process without consideration of how it can be effectively integrated and without building expectations around its use. This sometimes stems from a fear of changing processes that are familiar, and other times it's driven by an absence of a holistic strategy around the tech's purpose. Either way, it almost always results in a miss. 
Make it sticky
Once you've decided on the right tech product, negotiated terms with your vendor, and gotten everything set up, it may feel like the hard part is behind you. That, however, is a fallacy winning teams are careful to avoid.
The success lies in the adoption. It requires ensuring the team is using it at the frequency and in the ways they are expected to, and that's usually the hardest part to drive. 
Any new tech platform or feature requires a new habit to be built by each and every team member who's supposed to use it, and as it's often said, old habits die hard. Familiarity and comfort tend to kick in, especially during the throes of a busy week or in the midst of a hard deal. This relegates new tech to the wayside, sometimes even resulting in different team members using different tools and processes. 
Instead, winning teams drive the stickiness of tech and push through the adoption curve by mandating use, regularly monitoring utilization, and burning the ships (phasing out old tech or limiting its accessibility). Sometimes it gets harder before it gets easier, especially if kinks need to be worked out, but when it comes to winning with new tech, the best way is through. 
Although winning at tech can often mean a significant investment of time and mindshare in the short-term, the tech trophies that are picked up along the way translate to greater efficiency, growth, and financial success in the long term and the plays that lead to those wins, once mastered, are often repeatable in every game and on every field. 
Sheila Reddy is the founder and CEO of Mosaik, an operating platform and client experience engine for agents, teams and brokerages. Connect with her on LinkedIn and Instagram.