Michael Harris is the investor/owner of Chesapeake Bay Properties.
Describe what you do in one sentence: Leverage technology to mine untapped markets where we can revitalize/renovate distressed neighborhoods for profits.
Time at current company: One year
Age: 47
Degree, school: Bachelor of science in computer science, biology, Moravian College; graduate NVREA
Location: Maryland
Social media: Twitter, LinkedIn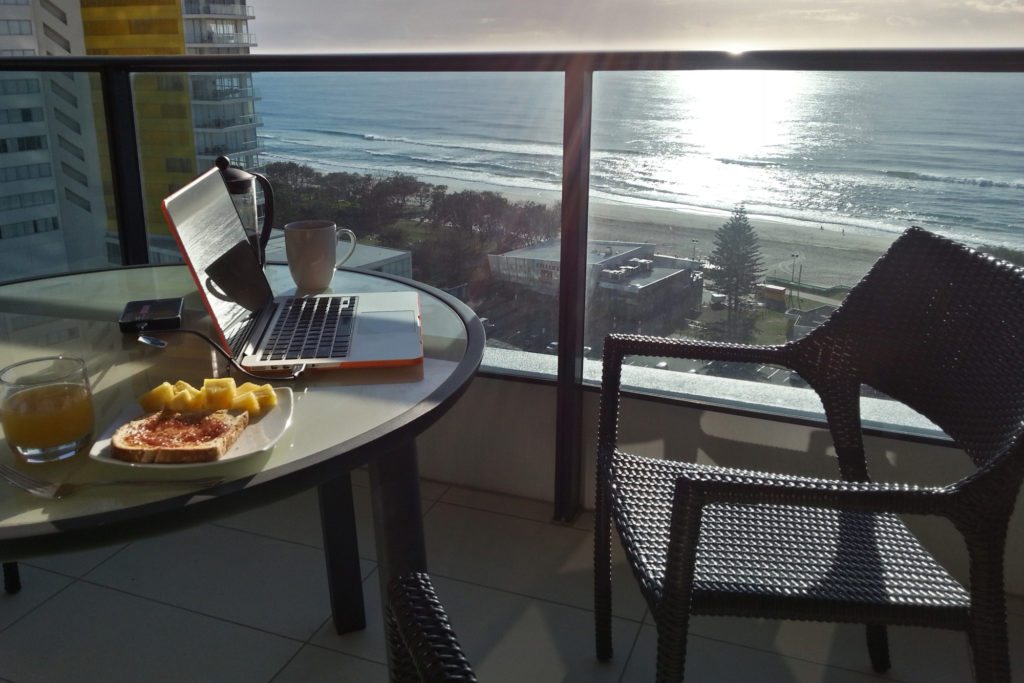 What do you do?
As real estate hackers, we leverage technology and systems to find untapped markets where we can invest in real property for profit. Our flexible and value-oriented approach focuses on distressed asset opportunities in areas where we can best realize value creation and elevated returns on capital.
We offer an unparalleled approach to providing our investors with strong, safe returns through elegant data analytics and innovative technology systems. We build the tools and processes to grow the most streamlined, optimized and profitable business models available. This means solid, consistent returns for our partners, all safely backed by hard assets and experience.
How'd you end up in real estate tech?
I'm an experienced CTO and SVP of global sales with 25-plus years in technology who transitioned to professional real estate investor in 2014. I've been investing in real estate since 2008 and am a member of the Baltimore Real Estate Investors Association. I've completed over 95 hours of paid real estate investor training, coursework and fieldwork — a natural progression from technology investor to real estate hacker leveraging experience and technology to bring consistent profits.
What aspects of real estate are you trying to make better?
Our vision is to improve the overall quality of living through increased property values in high-density markets. We build investment value by rehabilitating wholesale properties and deliver exceptional results by always following the numbers.
We use technical real estate investing: big data, agile methodology, prescriptive analytics and distributed systems to optimize our deal flows, improve margins and ensure the security of our investments. We embrace the disruptive use of technology, teams and systemized processes.
It is our commitment to improve market assets, enhance neighborhoods and make homes affordable.
What's your favorite part of what you do?
Developing or discovering new ways to find deals and find money.
What products have you had a part in developing in the past? 
Patented the first authentication mechanism for iOS devices using smart cards and biometrics. Produced in the U.S. and sold to enhance the security and privacy of the U.S. government.
Developed the first encryption-as-a-service model for personal and enterprise use of Easy Encryption.
Developed our real estate hacker calculator to quickly analyze all aspects of our rehabs — finding the markets, funding, budgets and profit opportunities.
What are you working on right now? What are the challenges?
Disrupting an age-old industry with the introduction and adaptation of technology to staid processes with the
hope to yield faster, more accurate predictive results. Our challenge is that many of the online resources are outdated or inaccurate. We are aggregating data sources and applying statistical deviations to produce reliable
metrics. Unfortunately, many stakeholders are not yet technically savvy or integrated (for example, in-person paper closings).
Favorite Twitter account?
Why, Inman, of course!
Favorite food?
Malaysian hot pot.
Favorite game?
"Monopoly."
Favorite band or singer?
Del McCoury.
What do you hate about technology?
Lack of open standards and interoperability.
What is one thing you would like to fix about the real estate industry?
Standardize the state purchase contracts and MLS data displays.
Do you think technology can change the industry?
Indeed, technology is already making its mark on real estate — crowdfunding, investor networks, digital document signing.
In or out of real estate, is there one problem, large or small, that you would like to solve?
Providing safe, sustainable housing to underserved markets.
Are you a real estate hacker who'd like to participate in our profile series? Email amber@inman.com.
---
Inman Connect San Francisco is right around the corner — register now and save $200!