Takeaways:
The Companion mobile app helps users stay safe by designating a "companion" who digitally accompanies them in potentially dangerous situations.
The app joins a host of others designed to keep real estate agents safe.
Other real estate safety efforts are gaining traction as well.
A new mobile app allows users to designate a digital "companion" who can monitor their activity while in a potentially dangerous situation — such as walking home alone late at night or showing a home to an unknown buyer.
Five college students designed Companion to help their cohorts stay safe, but its streamlined interface and integral human component makes it another compelling real estate safety offering. It comes in iOS and Android versions and has registered tens of thousands downloads.
Here's how it works:
Users open the app and plug in their destination.
They select a "companion" from their phone's contact list. Users can add more than one contact, who receive a text message when they've been selected; companions don't need to download the app.
Companions can track users' routes through an interactive map.
During their trip, users can tap their phone's screen to share whether they feel nervous or call 911 immediately.
If they veer off course, fall, receive a shake or have their headphones yanked out of their phone, the app will prompt users to press a button within 15 seconds to confirm they're ok, according to a recent Business Insider profile of the app. If it's not pressed in that time, the app sounds an audible alarm to scare criminals, gives users the option to call 911 and alerts their companions.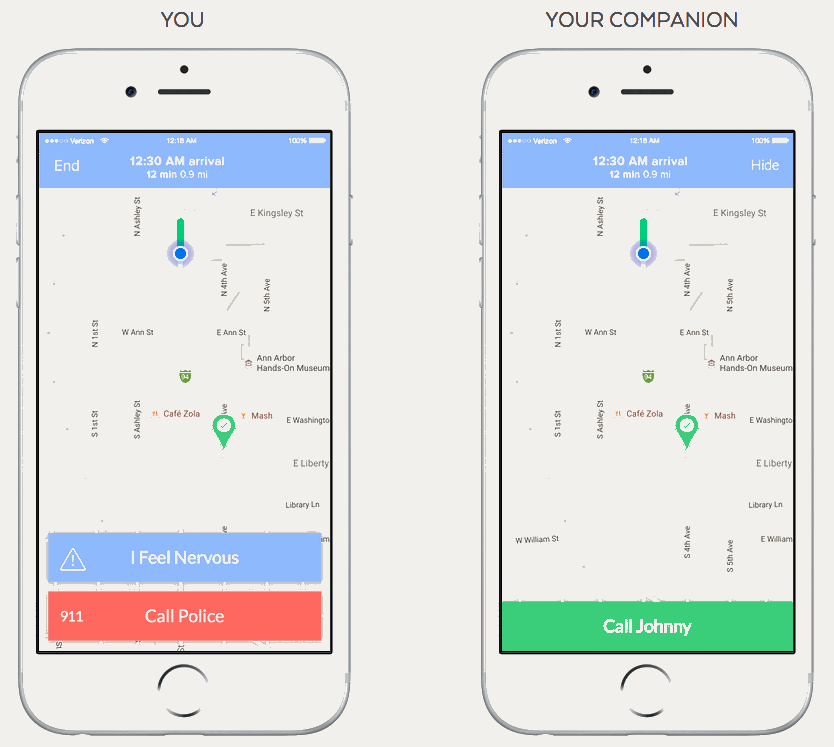 Companion allows contacts to monitor a person's location and safety in real time.
Real estate safety apps have proliferated this year in the wake of Arkansas real estate agent Beverly Carter's kidnapping and killing last fall. Carter met an unknown buyer alone at a deserted property; her body was found in a shallow grave a few days later.
Source: Inman
Agent safety is spreading beyond new apps, however.
Realtors Safe Harbor, a national database of real estate brokerage, title and lender offices who agree to open their doors for agents to vet clients, is gaining traction. Eight state associations have signed up to promote the effort to their members.
Local associations — such as the Des Moines (Iowa) Association of Realtors — are beefing up their safety protocols as well.