We'll add more market news briefs throughout the day. Check back to read the latest.

Real Trends December 2015 Housing Market Report:
In December 2015, housing sales increased 8.2 percent year-over-year.
This was the largest year-over-year increase since June 2015.
The West was the strongest region, with a 10.3 increase.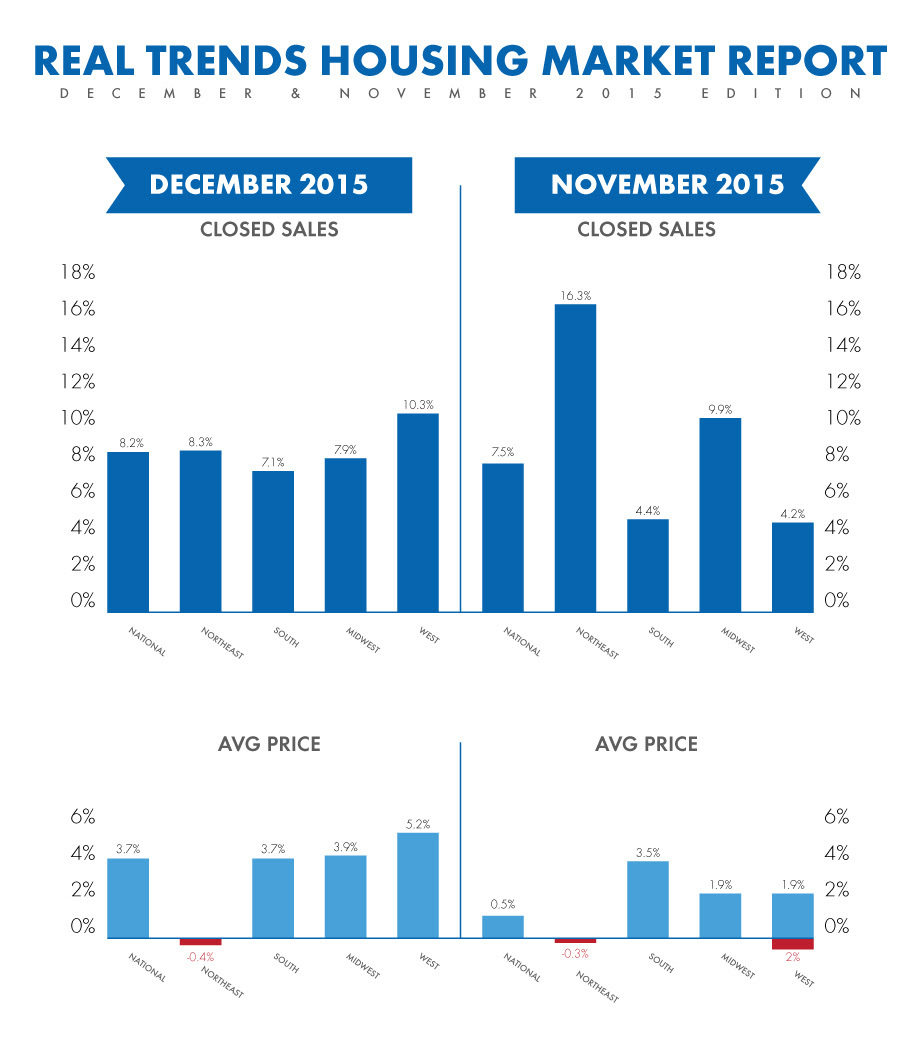 Re/Max January 2016 National Housing Report:
December 2015 home sales were up 6.1 percent year-over-year.
The median sales price was up 5.3 percent year-over-year.
Average days on market was 67 days.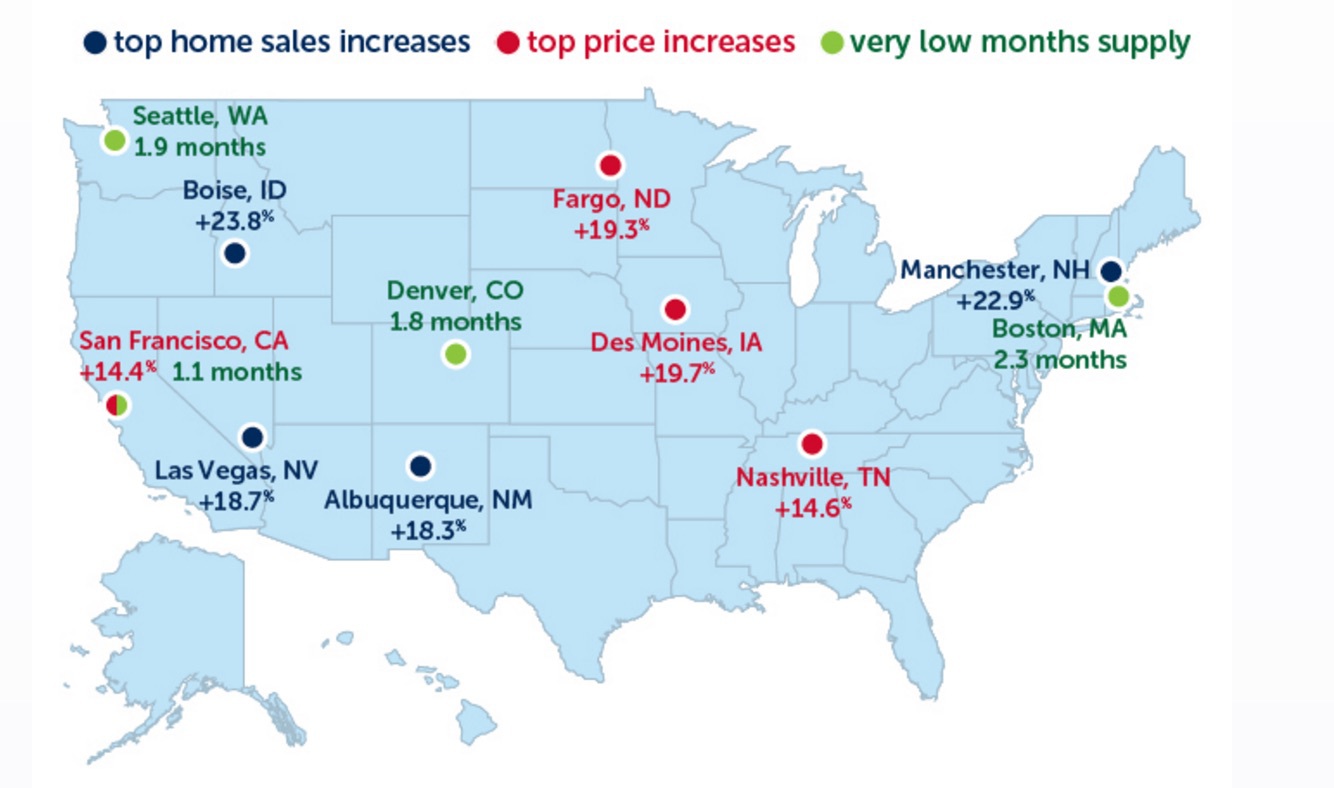 One platform. One device. Limitless growth.
How Homesnap Pro puts all the tools you need in one app right on your smartphone.
READ MORE
FNC's Residential Price Index for November 2015:
Home prices were "largely flat in November," FNC reported.
Month-over-month, home prices registered a 0.0 percent change between October and November 2015.
Year-over-year, home prices rose 6.0 percent.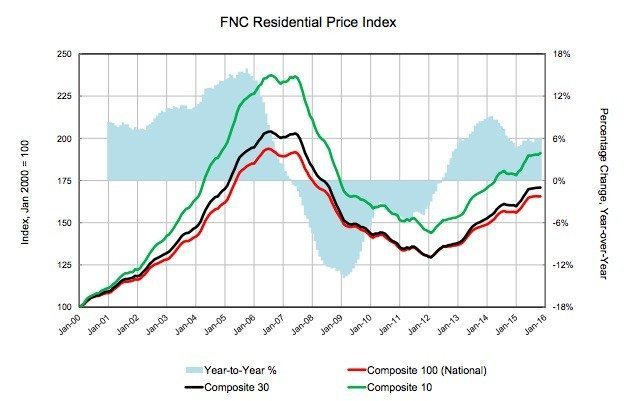 Mortgage rates:
Home equity rates:
Last week's most recent market news:
FNC's Residential Price Index:
The 100-MSA purchase index composite for November 2015 was 165.62, up .07 month-over-month.
The index was up 9.31 points year-over-year.
Los Angeles had the highest purchase price index: 243.13.
Email market reports to press@inman.com.