Confidence is key. When you have the right systems and tools, you don't have to hide from the appointment opportunities.
The only thing stopping an already successful agent from being able to do more is being open to accountability and guidance.
The year is 12 months, not eight. Don't let this be a complacent fourth quarter.
Just one year ago, Doug Grantham was already a pretty successful real estate agent. As a lifelong resident of the Gulf Shores-Orange Beach, Alabama, market and an 11-year veteran in the real estate business, his local expertise had served him well, and his gregarious personality made him a 50-deal-per-year agent.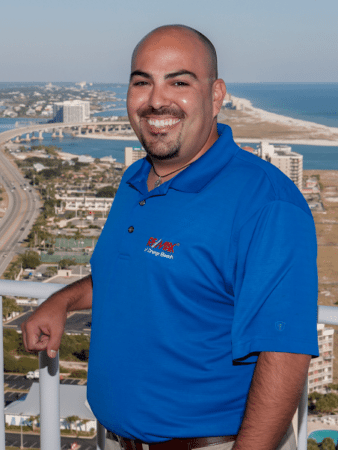 Not bad, right? Grantham wanted more.
After listening to our podcast on another agent who had made it to 100 deals in one year, Grantham set his sights on that same goal and got a coach.
In just 10 months, Grantham has closed 65 transactions and has 16 more pending; that's nearly twice the business he did the previous year.
So, what were the light-bulb moments and the game-changing ideas that got him there?
Grantham shares specific tools and mindsets that he capitalized on that have made this year a winner for him:
The pre-listing package: Grantham had never used one before. He had always relied on his winning smile and easygoing personality. In hindsight, he realized that he avoided going on more appointments because of the lack of confidence.
Video technology: At his coach's urging, he got out of his box and started using video email. In a second home or vacation market, it was critical to getting in "front" of clients who were mostly absentee.
Giving up control: In bringing together a small team that he trusts — in this case, his own family — Grantham has freed himself up to focus on lead generation and other-money making activities.
Listen to today's podcast to hear Grantham share the secrets and revelations he's had about his success and how family, faith and focusing on key elements of the business have given him success he's never known before!

Subscribe to Tim and Julie Harris' podcast on iTunes or follow us online at realestatecoachingradio.com.
Tim and Julie Harris have over 20 years' experience in real estate. Learn more about their real estate coaching and training programs at timandjulieharris.com, or request more information about their programs at joinharris.com.