Inman is excited to announce 7 top-performing companies in the luxury real estate space have come together to sponsor Inman's exclusive Luxury Connect event in Beverly Hills, October 18-19, 2017.
Luxury Connect brings together nearly 600 of the world's top-producing agents and brokers for two days for unique networking, learning and business building opportunities.
The theme for this year's conference is: "The New Luxury Playbook: How top agents and brokers are redefining luxury real estate." Industry leaders will provide insights into factors that are redefining the the luxury real estate market and share actionable strategies and secrets to reach the level of the elite.
Session panelists and presenters will provide an unadulterated look at the shifts and challenges facing the luxury market, never-fail marketing and negotiation tactics to win over discerning clients and savvy ways to grow business and gain an edge in the ultra competitive luxury space.
Some of the industry's most well-known luxury companies and brands have come together to support the event.
For more information on Inman Connect sponsorship/exhibitor opportunities, please contact sales@inman.com or request more information here.
Sponsors include: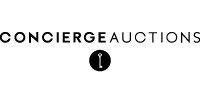 Concierge Auctions is the world's leading luxury property auction firm having closed over $1 billion in sales, and is active in 37 US states and 15 countries. The firm works alongside real estate agents and their clients and has been named one of America's Fastest-Growing Companies by Inc. Magazine for the last three years.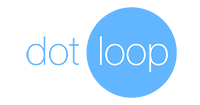 dotloop
Dotloop is the leading online transaction and productivity optimization platform in real estate. Dotloop reduces complexity by replacing separate form creation, e-sign, and transaction management systems with a single end-to-end solution and drives growth by helping real estate professionals streamline their businesses with workflow automation and real-time visibility into transactions. Each year, millions of agents, brokers, and clients trust dotloop to get deals done.
Engel & Völkers
Engel & Völkers is one of the world's leading companies specializing in the sale of premium residential and commercial property, yachts and private aviation. With a unique culture of professionalism that is shared among its more than 8,500 real estate advisors worldwide, Engel & Völkers maintains the highest level of service quality to even the most discerning of clients.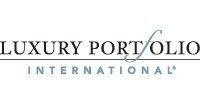 Luxury Portfolio International
Luxury Portfolio International® (www.LuxuryPortfolio.com) is the luxury face of Leading Real Estate Companies of the World:registered:, the largest global network of premier locally-branded companies dominated by many of the world's most powerful independent luxury brokerages. Luxury Portfolio attracts a global audience from an average of 200+ countries/territories every month, marketing over 50,000 luxury homes to over three million high-net-worth visitors last year.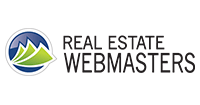 Real Estate Webmasters
Real Estate Webmasters combines cutting-edge website design and programming with proven SEO techniques to produce the most effective real estate websites. REW technologies evolved in response to the needs of thousands of agents on its forums looking to maximize ROI by improving methods for capturing and processing Internet leads.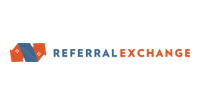 Referral Exchange
ReferralExchange's Referral Network creates great real estate experiences between agents and customers. ReferralExchange matches clients outside of your area, price point or property type with three great agents, handles all paperwork/tracking, and pays a 25% referral fee at closing. We utilize a curated network of 17,000+ agents to ensure that clients are matched to agents who fit their specific needs.
Want to get your company involved in Luxury Connect? For information about sponsoring, contact our team at sponsors@inman.com or request more information here.