Location Inc., the operator of NeighborhoodScout, has rolled out a new data platform for banks and investors that forecasts home price trends at a hyperlocal level.
"Investors and mortgage bankers have typically used historical appreciation rates as a 'baseline' for future performance, or broad-based ZIP code-level data that doesn't take into account all-important local neighborhood trends," Location Inc. said in a press release.
Price appreciation can vary dramatically within a ZIP code.
Location Inc.'s Scout Vision Enterprise is designed to capture these differences, serving up three and five-year price predictions for what the company calls "micro-neighborhoods," which are nearly 10 times as small as a typical ZIP code.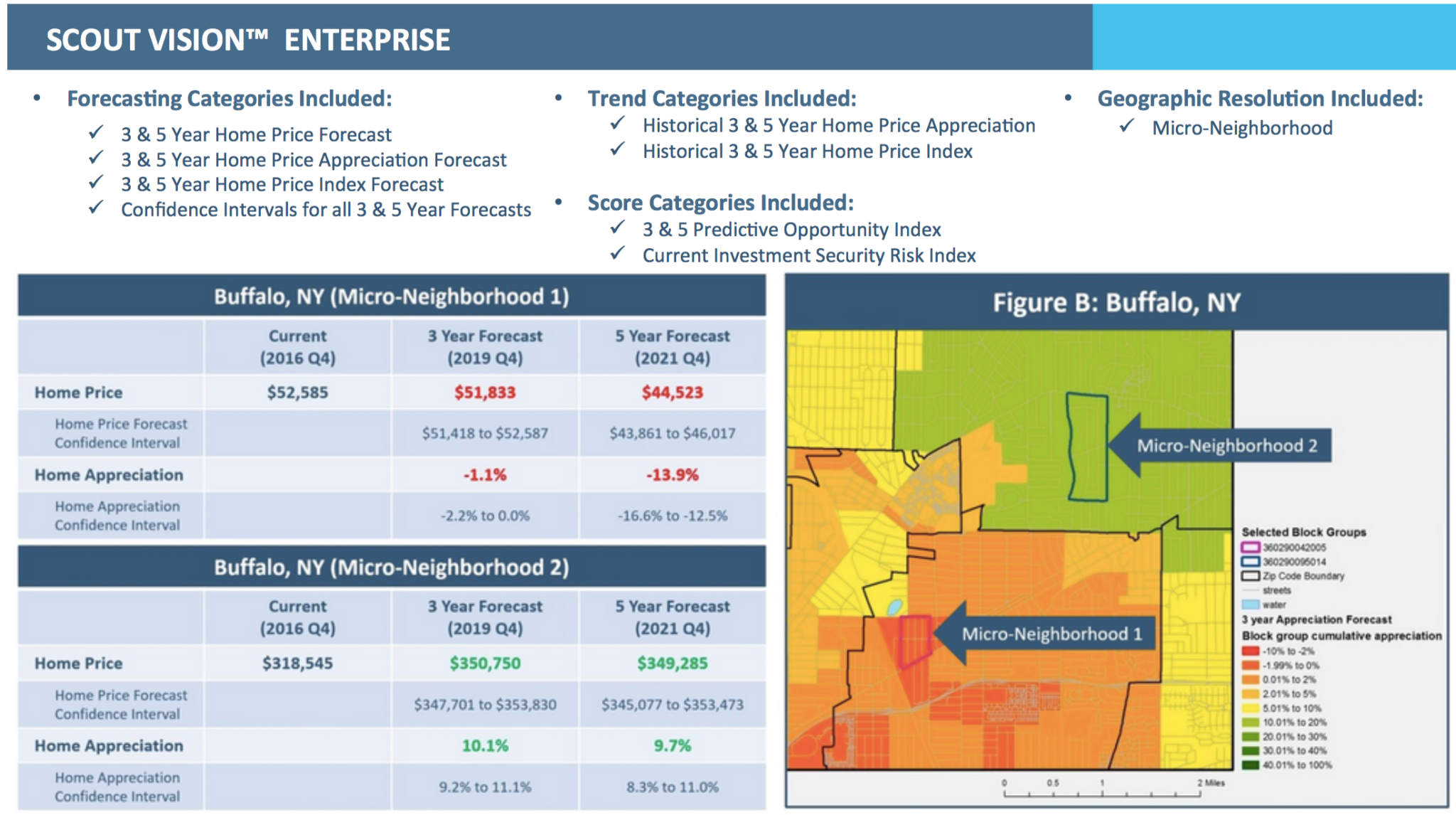 Businesses can use this data to better evaluate non-performing loans and mortgage underwriting risk, or to figure out where to concentrate their marketing efforts. The data is available through an application programming interface (API) or bulk data file processing.
"The ability to process a large volume of property appreciation data points is mission-critical for REITs, banks that handle non-performing property loans, and others who manage extensive property portfolios," said Location Inc. CEO Andrew Schiller in a statement. "This capability is now available with Scout Vision Enterprise."
Providers of similar products include HouseCanary, which recently raised $33 million in a Series A funding round.
Location Inc. recently baked some Scout Vision data into a subscription product for its consumer-facing real estate site, NeighborhoodScout.