We'll add more market news briefs throughout the day. Check back to read the latest.
Most recent market news
Monday, May 1
Morningstar Credit Ratings' April Single-Family Rental (SFR) Performance Summary Report
The vacancy rate across single-borrower, single-family rental securitizations rated by Morningstar dropped to its lowest level in a year, as high retention rates for full-term leases kept performance in the sector within our expectations.
The vacancy rate dropped for the fourth-consecutive month, to 4.1 percent in March, while the average retention rate rose for the third-straight month and now stands at 79.5 percent for the most recent data available.
The AH4R 2014-SFR1 transaction paid-off in April, and its removal from this report brings the performance summary to an analysis of 26 single-borrower deals and just over 101,000 properties.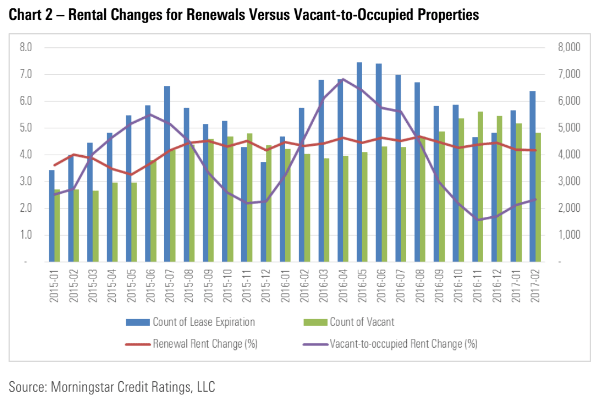 Home equity rates:
Mortgage rates:
Email market reports to press@inman.com.

Episode 2 - Defining Success Through Failure
"Who am I? Why am I making these decisions? I came out of all that deciding who I was." - Gary Keller
READ MORE