Have suggestions for products that you'd like to see reviewed by our real estate technology expert? Email Craig Rowe.
In the last year, agentimpress.me has expanded its services to offer full-featured, easy-to-use website building capabilities that enable real estate agents to efficiently manage dynamic, mobile-optimized web marketing tools.
The back end is as visually compelling as before, even with the additional tools and revamped user interface. Agents can copy and paste video URLs to add them into webpage player windows, include utility efficiency scores on listings, display school rankings, and add a slick "lifestyle map" that was derived from a NAR study on why people buy houses.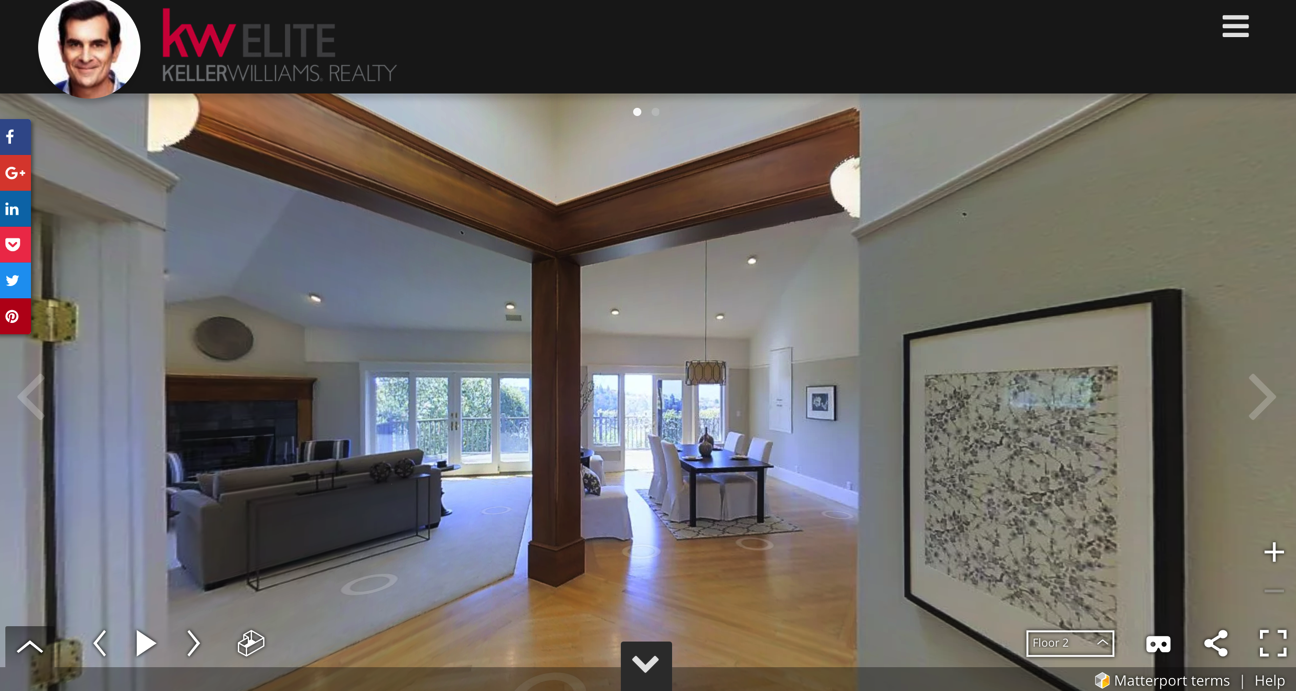 There's also a Yelp view integration for each property page, which is linked and created automatically by an IDX (internet data exchange) feed. Once connected, the feed neatly places all listings on the appropriate page. The individual listing "cards" display an image and short summary of sale details before being opened as individual listing pages.
I like that the MLS (multiple listing service) feed can be toggled off for individual listings when a user wants to ensure photos are seen at their highest quality and not replaced by the MLS's low-quality requirements during hourly updates.
Properties can also be highlighted with event banners, featured tags and Matterport videos.
A standout update is agentimpress.me's Pipl integration for augmenting listing lead analysis.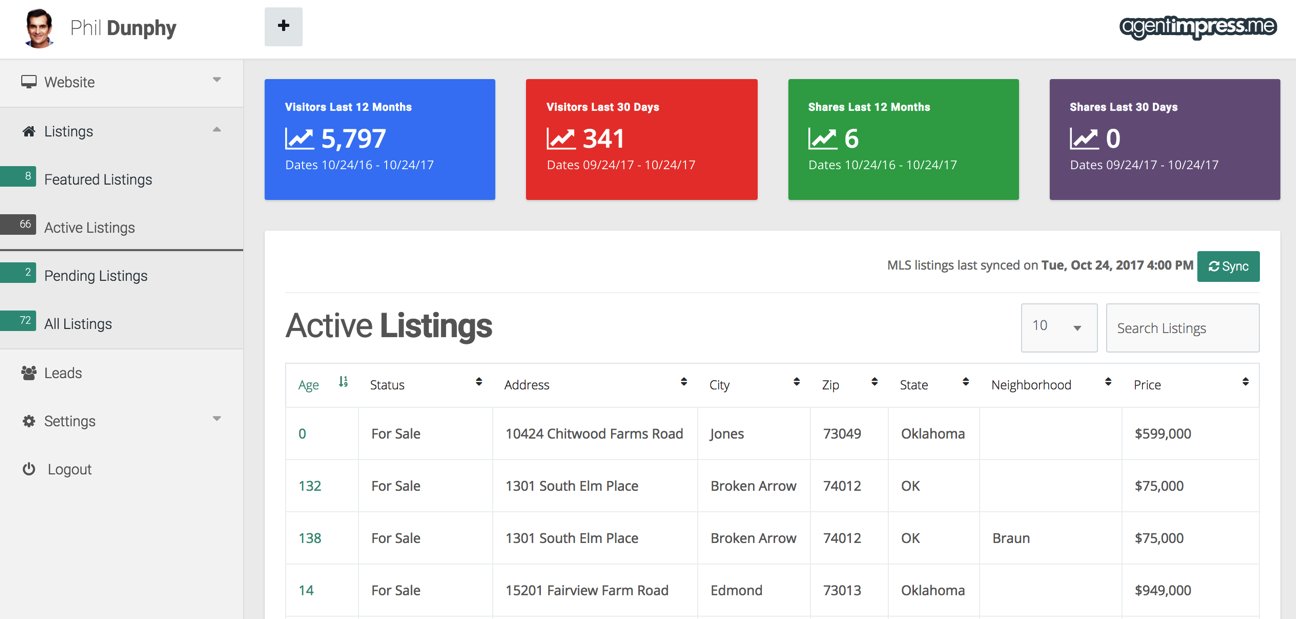 Pipl's information automatically populates your site's dashboard with an interested buyer's social channels and publicly-available personal data. This prevents agents from having to do this basic lookup themselves. In some cases, it could save money on stand-alone research tools.
I tested Pipl.com's accuracy and, while it wasn't 100 percent accurate with my personal information, it pulled my current Facebook profile pic and had some family information included. Overall it's a good start and nice to have connected to your website administration tools.
Another nice upgrade to agentimpress.me is its real estate brand color themes. Agents leaving a Century 21 office to join a Keller Williams franchise, for example, can have support switch color schemes of a site to match the new affiliation.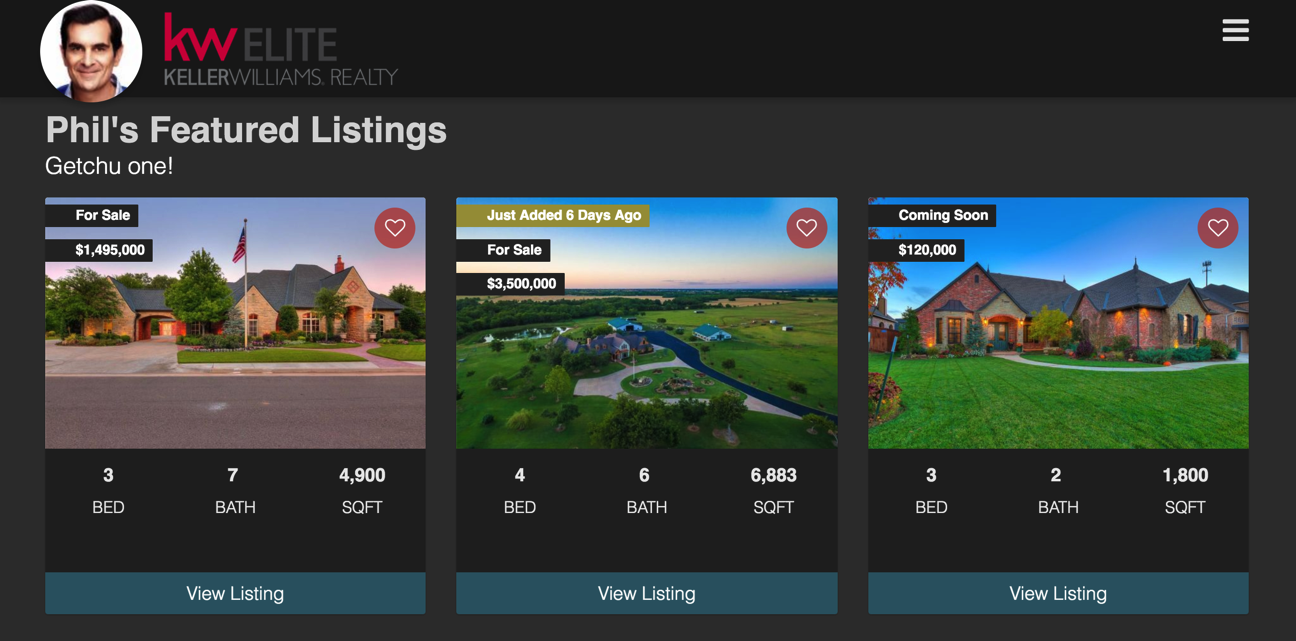 In summary, agentimpress.me has come a long way from what was already one of the best real estate website tools on the market.
Plus, company owner Kyle Draper is very active on his Facebook account, sharing digital marketing tips and impromptu webinars on what it takes to compete for buyer and seller mindshare.
(My first review of agentimpress.me covered the product when its focus was on stand-alone listing pages. Read the review here.)
Have a technology product you would like to discuss? Email Craig Rowe.