Inman has transcended the conference status. It has become more of hallowed ground for me, and in some respect, a place of rediscovery. As I prepare to attend what will be my seventh Inman Connect (fourth as an Inman Ambassador), I am rediscovering my path to the conference — because merely remembering where you have been helps to focus and shape the path you are heading toward.
Rediscovering the industry
Among the many things I took away from my first Connect back in 2015 was a sense of rediscovering the industry I had been part of for more than a year.
My industry experience was limited to the deals I was working on, the local association events I would occasionally attend and the rest to my company. Inman allowed me to think bigger than my local perspective and grasp the immensity of the real estate industry.
I was among people who did not just love and appreciate real estate — for these people, real estate was their modus operandi, which went well beyond moving to the next sale. I was among people who genuinely worried about being better and elevating the essence of our profession.
They were fearless debaters and advocates who weren't shy about their distaste for the status quo. The people I met that year made me believe in the true essence of our industry — that beyond the sale, our calling as real estate professionals is about advocating for one of the stronger tenets of our societies: housing.
I attend Inman Connect so I can see beyond the facts of my local market and into our industry as a whole.
Rediscovering people
To attend Inman Connect is to be among people who are genuinely interested in you — the whole you — which is vastly different than being among other salespeople.
Being among salespeople is invigorating. It's about presenting your best product, your best processes, tools and other items you want to have people either appreciate or adopt. It's about looking for that opportunity to remind them about how their business or life would be vastly better if they would give some thought to what you are selling, and more often than not, it's about proving that your product far outweighs the competition.
Although that is a reality in every industry gathering, this reality is less prominent at Inman Connect. The mission here is about people connecting with people, independent of their titles, affluence and what position they occupy in the industry.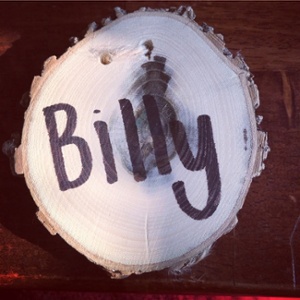 Last year I rode on a bus to Sonoma, California for the very first Inman Disconnect. All I knew about the people on my bus were their names. The staff at Inman was very intentional about not disclosing positions and companies on our name tags, a round piece of wood with only a first name.
To connect with people, you need not know their titles. You merely need to be genuine in wanting to know who they are and what inspires them to be in this industry. When stripped away from titles and accolades, people are people. Our industry is filled with amazing people, and some walk around the halls of the conference.
Rediscovering me
We often associate self-discovery with a need to change, but in this case, it is about getting back to the core of what I know to be my truth. My truth is that I wouldn't have a career or a purpose in this industry if it weren't for the many people who thought of me as something other than an embarrassment and failure. Inman Connect helps put that into focus for me.
Inman Connect allows me to serve with other industry professionals as an Ambassador; it gives me the opportunity to volunteer at different non-profits as part of my Connect experience and to be the guest at many tables. All of this works together to ensure that my personhood is considered essential.
I may still have a long way to go when it comes to accepting and believing in my self-worth, but walking through Inman Connect has never led me to question who I am meant to be in this industry.
If there was any doubt in your mind, let me put it to rest: Inman Connect is not just another conference.
I hope I'll have the privilege to meet you there, and I sincerely hope your experience will far outweigh my own. I know you'll rediscover a passion for the many things you love about our industry. I know you'll be on a journey to rediscover the best real estate person you thought no longer existed.
You'll rediscover what it is like to be the best you.
Billy Ekofo is the director of leads management at Century 21 Redwood Realty. Follow him on Twitter.