Have suggestions for products that you'd like to see reviewed by our real estate technology expert? Email Craig Rowe.
PropertyRadar once thrived as ForeclosureRadar, a company that helped real estate agents and investors identify and capture properties soon to enter insolvency. It landed its founder, Sean O'Toole, on 60 Minutes.
In 2013, the company became PropertyRadar, and, today, it still uses its powerful, localized data cocktail to serve up homeowner and property data to small business owners — especially real estate agents.
The company has now launched new versions of its iOS and Android apps aimed at mortgage brokers. The software unearths a property's loan and ownership data to help mortgage brokers more accurately target potential clients. Comprehensive loan data can also assist real estate agents.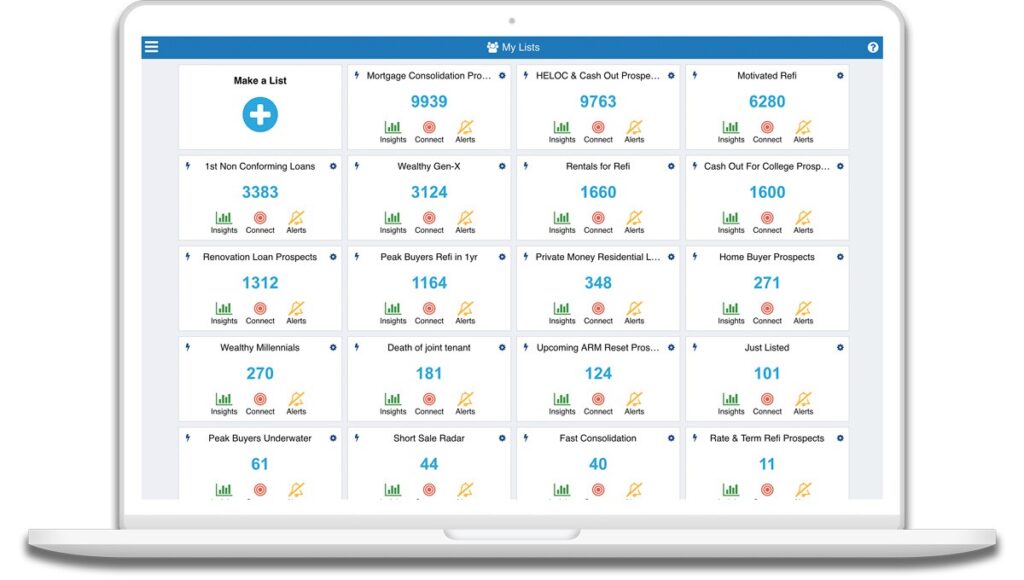 According to the press release, mortgage brokers can now easily identify prospects using mortgage lending-specific criteria to identify opportunities for private mortgage insurance (PMI) elimination, HELOCs, cash-out, consolidation, reverse mortgages, rate improvements, ARM resets and more.
"Agent referral networks remain an important part of any local broker's new business," CMO David LaPlante said in a press release. "But for new brokers, expanding brokerages or those operating in competitive markets, they need to proactively discover, understand and connect with future clients before they find a competitor."
Lists are generated using more than 200 criteria, and they're returned clean and ready for output to mailing campaigns, cold calling and internet retargeting efforts. It also reveals owner social channels, phone numbers and secondary addresses for an array of marketing efforts.
Lists can be saved within the app and are automatically updated as new matches emerge. There are no per-record fees, only a monthly subscription.
PropertyRadar is currently available in California, Arizona, Nevada, Oregon and Washington. Prices range from $39 to $79 per month.
Have a technology product you would like to discuss? Email Craig Rowe
How do you stay ahead in a changing market? Inman Connect Las Vegas — Featuring 250+ experts from across the industry sharing insight and tactics to navigate threat and seize opportunity in tomorrow's real estate. Join over 4,000 top producers, brokers and industry leaders to network and discover what's next, July 23-26 at the Aria Resort. Hurry! Tickets are going fast, register today!
Thinking of bringing your team? There are special onsite perks and discounts when you buy tickets together. Contact us to find out more.