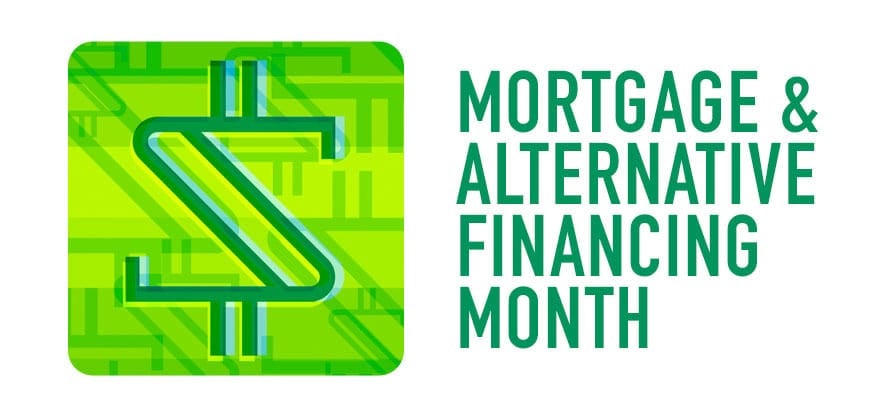 In May, we'll go deep on money and finance for a special theme month, by talking to leaders about where the mortgage market is heading and how technology and business strategies are evolving to suit the needs of buyers now. A prestigious new set of awards, called Best of Finance, debuts this month too, celebrating the leaders in this space. And subscribe to Mortgage Brief for weekly updates all year long.
The biggest obstacle blocking first-time buyers from purchasing a home is their mistaken belief they need a 20 percent down payment. In fact, 76 percent of buyers had no idea that low down payment loans were available and that 86 percent of the properties in the U.S. currently qualify for down payment assistance (DPA). Here's what to do to stop the needless waiting and put more buyers into their own homes now. 
I recently interviewed Rob Chrane, the CEO and founder of DownPaymentResource.com (DPR). According to Chrane, there are 2,351 different DPA programs across the country, 3,140 counties in the U.S. have at least one DPA program, and over 2,000 counties have 10 or more DPA programs. What's amazing is that the average amount of DPA granted last year was $17,000.
In today's video, Chrane walks viewers through the step-by-step process to become mortgage-ready and illustrates how to easily locate DPA programs available for active listings. 
Types of DPA available
In my interview today, and in a more detailed discussion with Chrane in 2020, he explained the various types of DPA available in detail. This includes:
DPA from federal, state and local agencies.

Deferred Payment Arrangements including some programs where the debt is completely forgivable, often contingent upon how long you occupy the property.

Grants that do not have to be paid back (free).

Lease-to-own matching programs where borrowers may be eligible to receive $4 for every dollar they save.

Special programs for firefighters, military, and school employees. 

Employers sometimes offer DPA to attract employees who may not be able to afford local prices on their own.

Mortgage certificates, although not technically considered to be DPA, can be added as a supplement to DPA programs. These programs allow for up to $2,000 a year as a tax credit (not a deduction.) In other words, if your income tax bill was $10,000 and you had a $2,000 mortgage certificate, your tax bill will be $8,000. Mortgage certificates are good for the life of the loan, i.e., up to $2,000 per year for 30 years.
A wealth of DPA programs
When my brother and I listed our home in Southern California, there were 25 programs available for that property. For his current home here in Austin, there are currently 13 programs available with up to $22,500 in DPA.  
Moreover, DPA programs can be layered. For example, if one of the buyers was in the military and is now a firefighter and the other is a nurse, they could "layer" these programs together to obtain help from three different providers of DPA. 
An important point to note is that if you sell or rent the property, any DPA that has not been forgiven becomes all due and payable out of your sale proceeds. 
How to quickly locate DPA programs for current listings 
DPR partnered with Zillow in December 2021. To quickly locate whether DPA is available on a given property, visit Zillow. Next, click on the "Overview tab" and scroll to the right to find the "Down Payment Assistance" tab. Zillow displays all the active DPA programs available for that listing including the links to lenders who provide these programs. 
Buyers can quickly determine if they're eligible for DPA by answering a few brief questions. Although many programs require FICO scores in the 700 range, some programs have FICO score requirements as low as 600. 
It's clear that Zillow users are extremely interested in DPA. From December 2021 to December 2022, a Zillow press release stated that "More than 1 million people have used Zillow's down payment assistance tool over the last year." According to Chrane, not only did they locate where the down payment assistance tab was located on the site, but they also filled out the six questions required to see if they qualified for DPA.
Zero down payments?
Assume your buyer is going to purchase a home for $315,000 with a $300,000 mortgage and a $15,000 down payment. If they were able to obtain $17,000 in DPA, they could get in with zero percent down, and put $2,000 towards closing costs. This would allow them to keep most of the money they would have used for the down payment for reserves, moving costs, repairs or property upgrades. A different option would be to increase their down payment to $32,000. 
Help up to 1/3 of your buyers who didn't qualify in the past, qualify now with DPA
Chrane shared some powerful statistics that illustrate how up to one-third of your past clients who failed to obtain loan approval, could have qualified if they used DPA. 
In addition to working with partners like Zillow and working with MLSs, we also work with mortgage lenders. Over the years, we've analyzed tens of thousands of declined loan applications. We found that about 1/3 of them could have been approved had available down payment assistance been applied. That's a huge number. 
And not only that, when you apply the specific available down payment assistance, on average, it reduces the loan to value by about six percent. By dropping the loan value 6 percent, you're lowering the principal and interest payment. (You may also be) lowering the PMI premium or eliminating the PMI entirely. (The result is) you're qualifying more people, you're helping out with the debt-to- income ratios, in addition to helping them get the down payment.
Again, DPA programs can be "layered," especially when the buyer is a veteran, first responder, teacher or "community hero." 
Is DPA available for repeat buyers?
About 2/3 of the DPA programs available are for first-time buyers and the balance are available to repeat buyers as well. What's interesting, however, is that most DPA programs use the HUD definition of a first-time homebuyer, i.e., they haven't owned a home in the last three years. Consequently, if one or more buyers haven't owned a home in the last three years, they can qualify for the wide variety of DPA available to first-time buyers. 
How you can put DPA to work in your business? 
According to Chrane, buyers need to know that down payment money exists and it's easy to access what's available by scrolling through to "down payment assistance" under Zillow's mortgage tab. 
Second, If the buyer does qualify for DPA, then both the buyer and their agent should investigate the various types of DPA programs available for any properties they may be considering purchasing. 
Nevertheless, a major challenge when working with DPA is that many mortgage professionals are unfamiliar with DPA programs. Chrane explains: 
Not every lender participates in down payment assistance programs, but there are a lot of very good lenders that do a really good job. Even then, not every lender offers every program that's available. 
Consequently, Chrane recommends that the best way to get started with DPA is to start with one or two programs that would be a fit for your clients. Avoid trying to master all the programs that are available in your market. 
The most important step you can take, however, is to find several loan officers who are dedicated to helping people get into homeownership using DPA. To locate them, search "housing finance Agencies near me," or "down payment assistance near me" and visit those websites. Some sites list their top loan officers who specialize in DPA. Chrane recommends contacting them because they will be the most familiar with DPA products. 
Case study
Chrane shared a great story from Peter Rivera, a RE/MAX broker based in Port Charlotte, Florida, about how DPA helped one of his clients 12 years ago. Rivera's local MLS was an early client of DPR and displayed all the DPA available for each of their listings. 
Rivera had a client who was a single mom and wanted to buy a house where her two girls could have their own bedrooms. Even though she had great credit, Rivera determined his client would need at least $7,000 down to qualify for a loan. 
She didn't have $7,000. Rivera's analysis showed it would take her four years to save that much money. Discouraged, she decided to go home and continue saving money towards the down payment. 
Rivera then remembered about DPA and asked, "Have you heard of down payment assistance?" She hadn't. Rivera went online, found a DPA program that would work for her, and she was able to purchase a home. 
By using DPA, instead of having only $7,000 in savings, she had $72,000 in equity. Given the price appreciation during that four-year period, it's highly unlikely that $7,000 would have covered her down payment at that later date.  
Chrane recently asked Rivera how the woman he helped was doing. It turns out that she eventually sold her first home and was able to purchase a larger, newly constructed home. 
The bottom line
DPA programs can help more people make their dreams of homeownership come true, including up to one-third of all borrowers who failed to qualify without DPA. As a Realtor, you play a crucial role in this process that can not only be a powerful lead generator today, but a tremendous source of future referrals as well.