In these times, double down — on your skills, on your knowledge, on you. Join us August 8-10 at Inman Connect Las Vegas to lean into the shift and learn from the best. Get your ticket now for the best price.
We all love to see ourselves represented in media. It's always exciting when a character has your name or is from your hometown. For those of us in the real estate industry, however, it's a dicey proposition when you see a real estate agent or broker embodied in a work of fiction.
Will they be super-intense and scary like Alec Baldwin in Glengarry Glen Ross or Annette Bening in American Beauty? Will they be silly and fun like Phil Dunphy in Modern Family or Peter Klaven in I Love You, Man?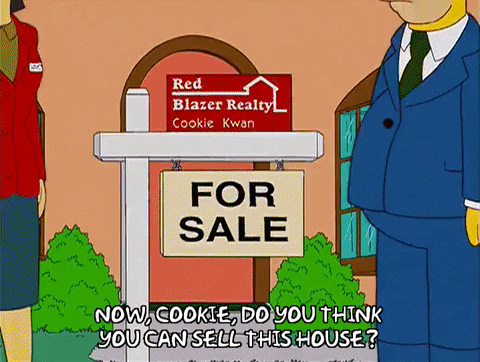 Just for laughs, we asked about your favorite fictional real estate agent. Did you love the way they brought a positive spin to the role? Did they remind you of someone in your office? Did they remind you of yourself? What made them funny or cool or inspiring or wild to watch? Here's what you said:
Phil Dunphy (many)
Jennifer Coolidge in The Watcher
Sheila Hammond in Santa Clarita Diet
Barney Fife in The Andy Griffith Show. He played Realtor in one episode and thought it was so easy to just have people swap houses. "If I sell so and so's house, so and so's family can move in there. And if so and so buys that house, I can just sell their house to so and so." Then Opie starts talking about all the things wrong with their house while Barney was showing a buyer. He realized quickly it's just not that easy. It's true, good agents make us look like we have an easy job until they get into the business and realize it's nothing like they thought. If you've never watched the episode, you have to see it. 
Now it's your turn! Share your favorite fictional real estate reps in the comments below.