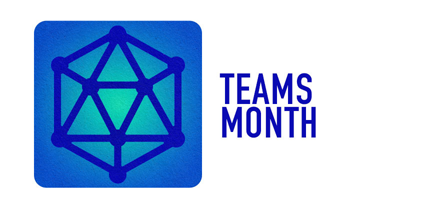 In September, Inman digs deep on real estate teams — what it takes to join or build one, how to optimize a team and even when to consider leaving one. Adding nuance on top of Inman's weekly Teams Beat email newsletter, this theme month will serve up top insights from the best team leaders across the country.
Every year, NAR designates September as Safety Month to remind agents and brokers to brush up on their habits to ensure safety is top of mind.
Working with the public means that you have to plan for the unexpected, which means that creating a practical and easy plan for your team is essential.
What does your team need to know? They need a combination of education and practical applications that make navigating personal safety a no-brainer in their daily schedule.
Use these five questions in combination with NAR's Broker Resource Kit, and you should have a good handle on building an educational meeting that will be the ultimate safety update for your team.
Pro tip: Make sure to check with your local and state associations as well for more specific regional resources.
1. How are you qualifying leads?
Many people associate safety with in-person interactions, but an email, text, message or phone call can still cause safety issues.
One way to qualify leads more thoroughly is to take a little extra time to search the phone number, email address and name of the lead to ensure they are real people seeking help.
This extra step will help prevent scary interactions. What is your team's policy around verifying leads for safety?
2. What are you doing to prevent hacking and digital fraud issues?
Hacking is a serious threat to our industry. Ensuring your data training is current, staff and agents will help protect the sensitive information your clients have entrusted you with.
Does your office invest in any additional digital security tools or training for your team?  How do they access that?
3.  How do you have a safe showing or meeting with clients?
Between meeting clients for the first time (which may be after office hours), cameras and safety monitoring devices in the office, tracking license plates, and who to call when you are showing a property and you feel uncomfortable.  Of these numerous tips…which ones do you think your agents are using?
4. What are you doing to make sure your open house or listing is safe?
There are several steps your agents can take to make open houses safer, including knowing cell service, not hosting alone, and other safety technology.  What is your office policy around holding open houses?
5. If someone were to make you uncomfortable or attempt to cause you harm, what tools or systems could you use to take action?
Here are a few scenarios to discuss: A missing co-worker, client threats, or inappropriate calls and text messages.
There are numerous tools, articles, resources, and visuals to help you help your team stay safe.  It's up to you to help your agents get a handle on what's important and to practice using those skills to help them avoid potentially dangerous situations.
Rachael Hite is a former agent, a business development specialist, fair housing advocate, copy editor, and is currently perfecting her long game selling homes in a retirement community in Northern Virginia. You can connect with her about life, marketing, and business on Instagram.