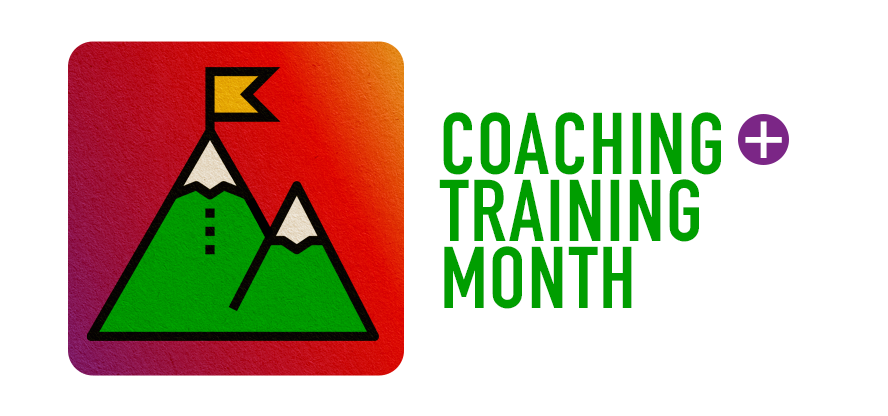 Real estate coaches and the value of ongoing training have never been more crucial. As 2023 winds down, level up with advice from top coaches, training resources and so much more during Inman's Coaching and Training Month in October.
No one can predict the future of real estate, but you can prepare. Find out what to prepare for and pick up the tools you'll need at Virtual Inman Connect on Nov. 1-2, 2023. And don't miss Inman Connect New York on Jan. 23-25, 2024, where AI, capital and more will be center stage. Bet big on the future and join us at Connect.
Creating content that reflects your knowledge and expertise pays dividends across the board when you're looking to broaden your digital footprint. A content plan can help you improve your website's SEO, raise your profile on social media and generate warm leads for your business 24 hours a day.
The logistics can be intimidating, however, especially when you're running a real estate business. After all, getting up to speed on video editing, for instance, or repurposing content can require more time and technical skill than many agents have — or want to expend.
I recently spoke with San Francisco's Brooks Landry. Besides his years in the mortgage industry, and now as a Realtor, he also works with real estate agents to develop their own content creation and distribution strategies.
Landry's service, Content Drip, combines accountability and coaching. Each of his clients commits to two coaching sessions a month (two hours total) and from those sessions, Landry's team creates a variety of videos that they then post on behalf of the agent.
After helping agents and lenders all over the country create content for their audiences, Landry's sharing his five-step plan for getting it in front of the people who matter most to your business.
1. Writing
According to Landry, good content is a mix of evergreen topics and up-to-the-minute, relevant news. An example of evergreen content would be, "Pros and cons of a 15-year loan vs. 30-year loan," while more timely content might cover a recent news story.
It's important to put your feet in the shoes of the consumer who's consuming your content and break it down into layman's terms, Landry said. The key is answering the question: "How will that 'issue' in the industry have an impact on the housing market? What should I be looking for?'"
2. Coaching
Landry recommends professional coaching on scripts and content creation, especially for those who are working on a video content strategy. "A lot of our clients are going from completely terrified to do video to ditching the coach after a few months and recording the content by themselves," he said.
If you already have expertise in creating videos, you might want to gear your coaching toward developing your content calendar or communicating your message. A coach can also help you figure out what platforms would be most effective for distribution or how to repurpose content for various platforms.
3. Editing
Professional video editing helps ensure that content is branded and visually appealing with "captions, graphics, transitions and jump cuts to keep the viewer engaged. Every 1.7-2.3 seconds a new flash of 'something' the eyes will stick to" is included to ensure that videos are highly consumable and sharable.
If you're looking for a freelance editor, consider contacting someone whose content you admire, and find out who edits their videos. Check the description box below their video as well; there's often a name and link for the editor included there.
4. Distribution
Content should be posted to social media on the platform or platforms of your choice. Posting should be on a schedule and should include "captions, hashtags and keywords to help the algorithm push [your] content."
Remember, you can have the best, most engaging content in your market, but if no one's seeing it, it won't be effective. Make a plan for rolling out your content regularly so that it gets in front of the people you want to attract.
5. Partner
Realtors who are implementing a video content strategy should look for partners who can fill in the gaps in their skills. Whether they choose an all-in-one service, get help with one or two parts of the process, or have an in-house staff member assisting, it's important to remember that you don't have to do it all on your own.
When you're first starting out, you probably have to bootstrap a lot of your operational support. Once you've developed a budget, however, try to outsource some of the more tedious and time-consuming aspects of your job so that you can focus more on the up-close-and-personal networking and face-time activities that will generate business.
There's a lot of generic content out there. You can differentiate yourself by creating truly thoughtful, well-informed marketing materials. Landry calls great content "infotainment with substance," designed to both educate and connect you with consumers in your market and beyond.